Do you suffer with oily skin; congested, blocked pores and blemishes?
Are you prone to regular breakouts?
Are you looking for gentle yet effective natural solutions, which can help your skin regain its health and rebalance?
If you answered yes to the above, we are here to help…
Weleda is inviting 40 people to trial our brand-new Purifying skincare products - Purifying Gel Cleanser, Refining Lotion and S.O.S Spot Treatment. These products provide a complete natural care system to cleanse, soothe, hydrate, mattify and treat skin which is prone to break-outs.
We simply ask that you try these products for 28 days, then tell us how they've worked for you.
How will the trial run?
To register your interest to take part of our trial, we will ask you a few questions by means of a
questionnaire
, to give us some information about your skin's current condition and your skin care needs. This will help our Weleda skincare expert to assess whether our new Purifying Skin Care Range would be a good natural match for your skin.
Should you be one of the lucky 40 chosen to take part in our trial, you will be asked to complete a pre-trial questionnaire to help us understand in more detail your skin type, skin phase and any issues you may have at that time. The Weleda Purifying range will then be sent to you free of charge, in exchange for your feedback in the questionnaire.
Following 28 days of using the products, you'll be asked to complete a post-trial questionnaire to let us know how you got on with the products and what improvements you saw in your skin's condition.
As a thank you for completing the trial we will send you a complimentary facial lotion or day cream which has been specially selected by our facial skincare expert, Elizabeth King. This will be based on the information you provide to use in your pre-trial questionnaire.
Get to know the Purifying skin Care Range:
Our Purifying Skin Care range consist of the Purifying Gel Cleanser, Refining Lotion and SOS Spot Treatment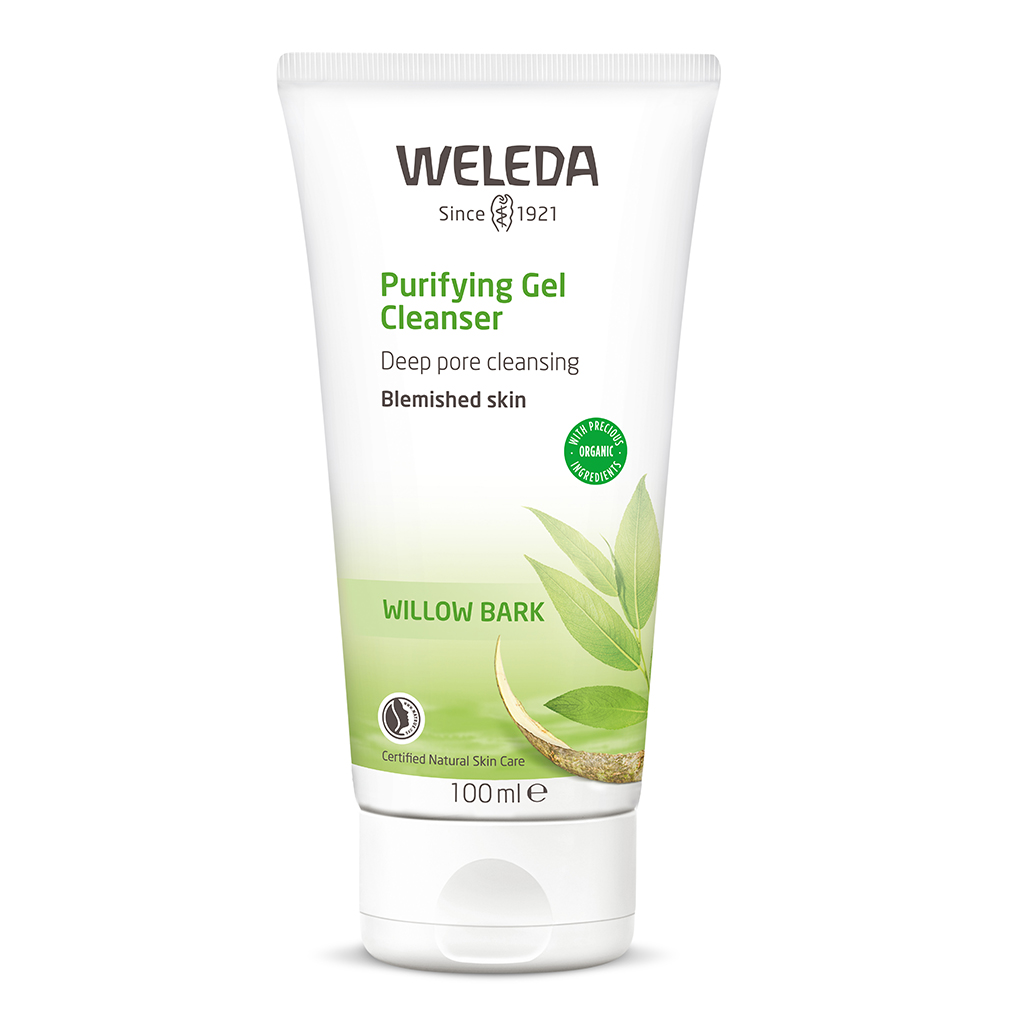 A gentle but highly effective gel cleanser for deep pore cleansing. Formulated for skin prone to oily outbreaks, it has been clinically tested to cleanse deeply, and reduce oiliness whilst also removing makeup. Apply morning and evening to damp hands, gently massage the face and rinse clean. The shower-fresh natural fragrance is provided by a mix of pure essential oils of chamomile, lavender and peppermint, all natural antibacterials traditionally used to treat skin problems. Suitable for vegans.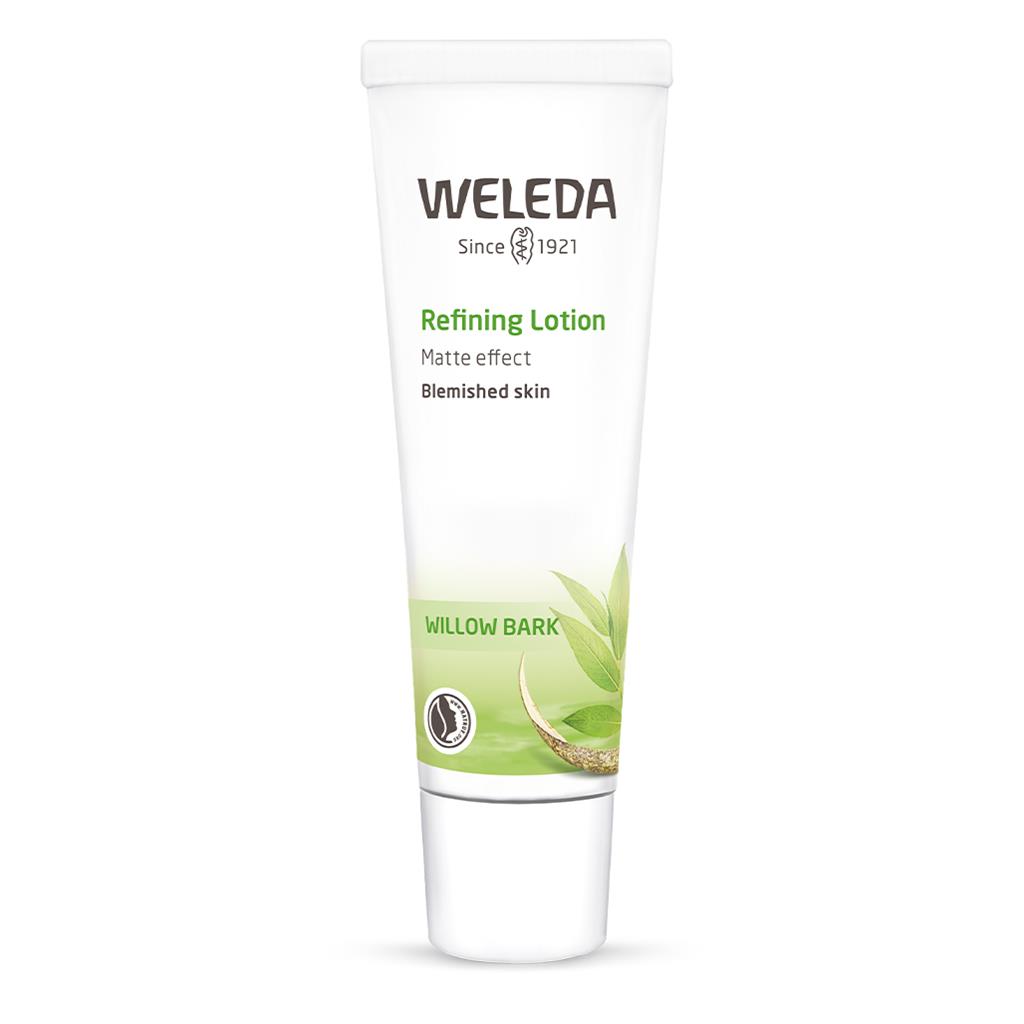 This light, non-comedogenic moisturising lotion won't overload oily skin. A refreshing lotion that provides day-long hydration and uses the powers of antibacterial willow extract and soothing organic witch hazel distillate, for visibly clearer skin. The lotion has a long-lasting mattifying effect to reduce shine on oily areas, to even out the complexion and refine the skin's texture. Suitable for use on face, neck and décolletage, it can be applied under makeup. An easily absorbed non-greasy formula, clinically tested to reduce blemishes, counter shininess, and calm the skin. Naturally fragranced with the same refreshing scent of chamomile, lavender and peppermint. Suitable for vegans.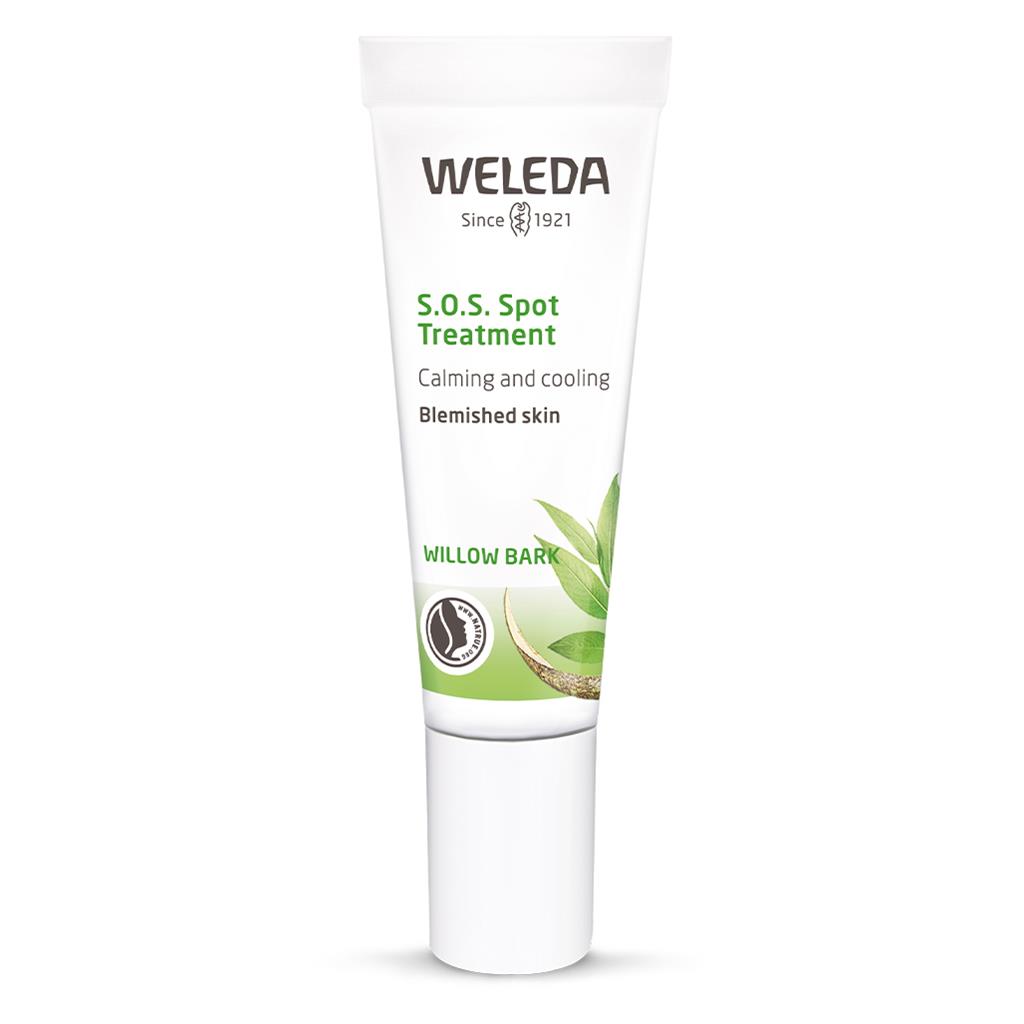 A calming and cooling spot treatment to target spots and pimples, day or night. Made with antibacterial willow extract and astringent witch hazel distillate, to improve the appearance of reddened skin overnight. Clinically tested to visibly reduce the appearance of spots and blackheads, to calm and cool affected areas, and reduce excess sebum. Made with two further natural antibacterials: essential oil of thyme, and the addition of sulphur to reduce the production of sebum. Can be applied under makeup. Suitable for vegans.
For more information on the Purifying Range,
click here
Please be aware that whilst we would like to use your results, reviews, opinions and feedback for future marketing activity, all use of quotes/results will remain anonymous. You will be required to agree to this within the screening questionnaire, however if at any time you wish to withdraw any comments, please contact us.
You must be 16+ in order to participate in the trial. To enter
click here
If you aren't one of the 40 people who makes it to the trial stage, we'll send you a discount code anyway to enjoy 10% off your next Weleda order.
Deadline for trial entries is Monday 25th May 2020.