Weleda Plastic Recycling Programme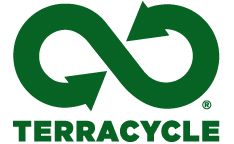 We are excited to introduce a NEW recycling programme at Weleda in 2019. As recycling facilities around the UK can vary from region to region, Weleda has teamed up with recycling experts TerraCycle® to ensure that all Weleda packaging can be recycled within the UK.
Simply send back any Weleda 'soft touch' plastic tube that is hard to recycle in your kerbside collection to our dedicated public drop-off locations and it will be sent over to
TerraCycle®
to be recycled into new materials.
TerraCycle®
points earned through public drop-off locations supported by Weleda Wellbeing Advisors will go towards the
Global Penguin Society
to support the conservation work of the GPS. For every 10kg of Weleda packaging recycled through
TerraCycle®
will raise nearly £10 for the GPS, to support its international conservation activity.
What does TerraCycle® do?
TerraCycle®
is an innovative recycling company that has become a global leader in recycling typically hard to recycle waste. Founded in the US in 2001,
TerraCycle®
helps to eliminate waste by recycling the non-recyclable.
TerraCycle®
can collect, and recycle, almost any form of waste to make new products out of it.
What do I need to do?

Step 1:
Save your Weleda products* that cannot be recycled in your local kerbside collection and save your Weleda order box to store the empty tubes in. Please see the list of Weleda products which can be recycled through
TerraCycle®
below and look for the
TerraCycle®
logo next to the product images on the website.
Step 2:
Find your nearest collection point on the
TerraCycle® website
.
If you do not have a collection point near you – simply pack up your products and send the package to Weleda UK, Freepost 200, Ilkeston, Derbyshire, DE7 8BR and we'll do the rest.
Weleda will be covering the cost of postage.
Step 3:
Drop your empty tubes at your nearest public drop-off location or post them back to us at Weleda in your empty Weleda order box.
If you would like to become a private collector or a public drop-off location for The Weleda Plastic Recycling Programme, you can sign-up on the
TerraCycle®
website and join the programme.
Waste that is accepted in this programme
All Weleda 'soft touch' plastic tubes, including:
Skin Food Original and Skin Food Light
Beauty Balms
Body Washes/Shower Gels/Body Scrubs
Sunscreen and After Sun Lotions
Lip Balms
Conditioners
Mini and Travel Size 'soft touch' plastic tubes
Waste that is NOT accepted
Any other brand of beauty care packaging
All cardboard, glass, aluminium and rigid plastic packaging as these can be recycled via your local council facilities
All Weleda packaging that is not a 'soft touch' plastic tube
What happens to the waste
Once collected, your Weleda 'soft touch' plastic tubes are cleaned and extruded into plastic pellets to make new recycled products. Visit the
TerraCycle®
site to learn more about the recycling process.
FAQs
Q. What can I send?
A. If it is a Weleda product from our list on The Weleda Plastic Recycling Programme you can send it either to us or your local public drop-off location. However, if your council has a recycling programme, please recycle what you can in that programme first and only send us what
can't
be recycled there.
Q. Can I send product packaging that I haven't bought from you?
A. Sorry, at this point we can't recycle other products than Weleda packaging.
Q. How should I send it?
A. Pack it all in your Weleda order box, or any other empty box you have handy. We kindly ask you to collect as much empty Weleda packaging as possible and not send in single products. Remember to make sure your items are free of residual product and clean.
Q. Do I have to pay delivery?
A. No, we will cover the cost for the delivery, see our instructions above.
Q. Can I drop off my box to you?
A. Absolutely, we'd love to say hello. Feel free to grab all your friends' Weleda recycling and drop it off at our Wellbeing Shop, Monday to Friday from 9am – 5pm at Weleda UK, Heanor Road, Ilkeston, Derbyshire, DE7 8DR.
If you have any questions about the recycling programme please do not hesitate to contact us on 0115 9448200.