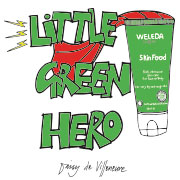 Skin Food Fans
Take a look at our new collaboration with illustrator Daisy de Villenueve.
Every body needs a hero!
Since its introduction to the market in 1926, Skin Food has evolved from a backstage beauty secret of makeup artists and celebrities to a true beauty icon the world over for those looking to soothe and comfort dry skin.
Over the years we have added to the range including Skin Food Light, Lip Balm and Body Butter, and now with the latest arrival of our much-anticipated Skin Food Body Lotion. Whilst staying true to the original formula we have expanded the Skin Food range with additional skincare saviours to suit every body.
To celebrate our little green hero, we've teamed up with Daisy de Villenueve, London born illustrator, designer and writer, whose individual felt-tip drawings have been paired with names such as Habitat, Nike, Vogue and Missoni, and now Weleda Skin Food!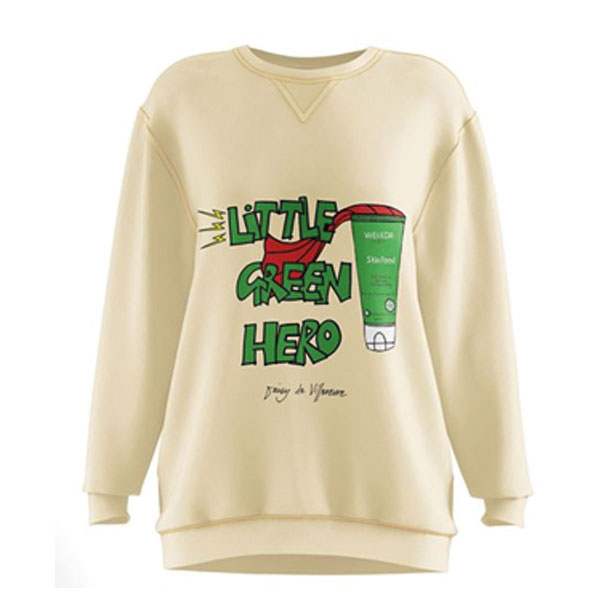 "Having collaborated with many iconic brands in the past, I was delighted when Weleda approached me to work with them, as it's a wonderful brand with a deep history. From an illustrative point of view, Skin Food is a gift, as it's instantly recognisable, and the simplicity of the design complements my personal style. The addition of the cape gives the product Super Hero status, which is what I think it deserves".
To mark this wonderful collaboration, we have created a limited edition sweatshirt featuring our little green hero and teamed it with the full range as a unique prize that you can be in with the chance of winning!
Head to our Instagram page
to find out more information about how to win
You can discover more out more about our much-loved
Skin Food range here
and find out about our new
Skin Food Body Lotion here.