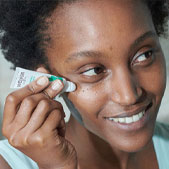 Skin Health Part II - Caring for Problem Skin
Caring for Problem Skin By Weleda Skincare Expert, Elizabeth King
Skin Health Part II - Caring for Problem Skin
Weleda's skincare expert Elizabeth King shares ways to care for sensitive or reactive skin prone to problem skin conditions
Supporting the skin to regain its own ability to regulate and maintain healthy skin function is Weleda's holistic approach to skin health. For example, an overactive acne-prone skin needs support to regain its oil–moisture balance, and an overly sensitive and reactive skin needs help to regain its strength. Awareness of how we touch our skin, and the space we give it to heal, also plays an important role in supporting the skin on the path back to health.
Like our gut, our skin also has its own microbiome: an invisible ecosystem specialised in living on our skin, and feeding on dead skin cells, sebum (oil) and sweat. These micro-organisms play an important role in maintaining harmony and help the skin to fulfil its vital protective barrier function.
Choosing a cleanser that deeply cleanses the skin while also respecting the skin's protective barrier is an essential part of skin health and the first place to begin when choosing your face and body care.
Preparations such as Weleda's
Almond Soothing range
,
Aknedoron Purifying range
and
Calendula Baby range
help strengthen the skin's resilience and rebuild or maintain its protective barrier function. This can result in fewer flare-ups and, when they do occur, the skin is likely to recover more quickly.
Always apply your preparations with a conscious, healing touch. Avoid any rubbing and scrubbing movements, or unnecessary pulling and tugging. This doesn't mean taking longer: application of your preparations involves fewer and more purposeful movements.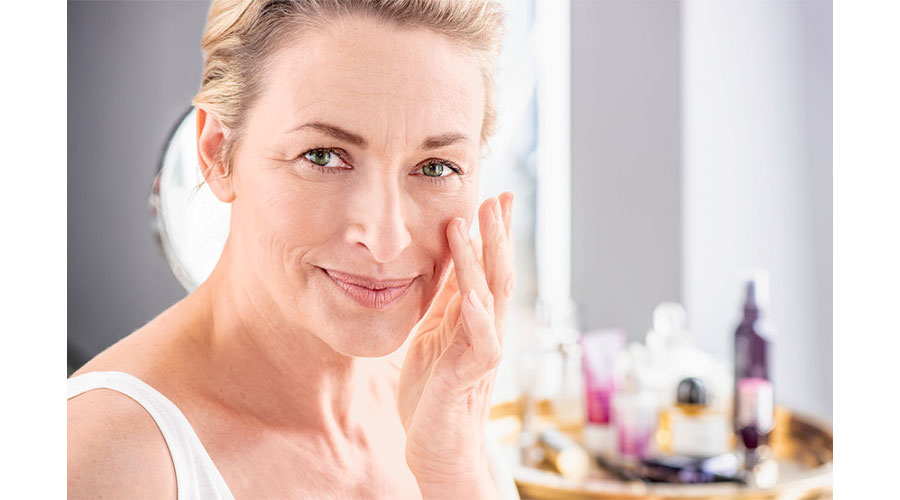 With many problematic skin conditions, the lymphatic system - our internal cleansing system - is often overburdened and sluggish. This system is responsible for removing wastes after cellular activity and any unwanted substances and toxins in the skin. Support this system by acknowledging the direction of lymphatic flow as you apply your face care. Begin your movements at the forehead and move from the centre of the face in an outwards direction. Continue in this way, down the face and neck, ending at the décolletage.
Remember, the more relaxed and warm your hands are, the more nurturing and comforting they feel to the skin. Support your skin, blood and lymphatic circulation by finishing your facial cleansing with a cool splash. Be mindful when bathing or showering not to have the water temperature too hot, and avoid staying in for longer than required. Consider applying a protective layer of body oil to particularly dry and sensitive areas before stepping into the shower.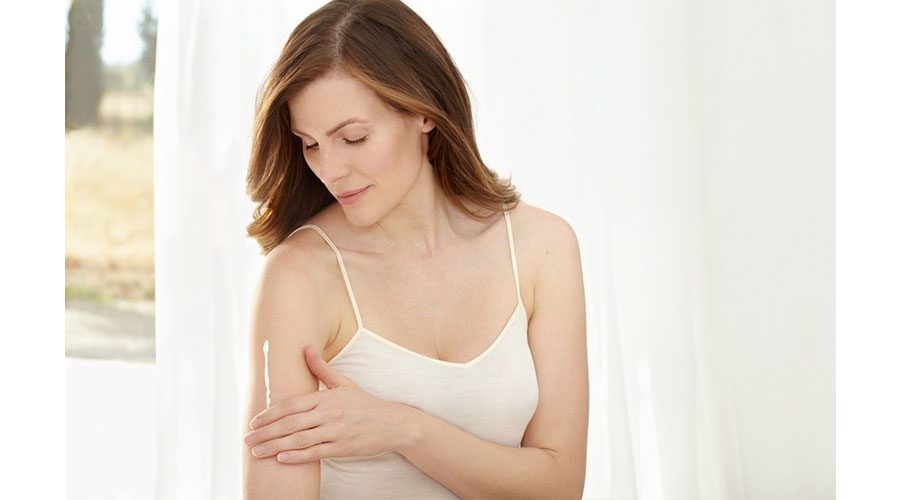 When applying your body care, use light gliding movements on the limbs in an upwards direction toward the heart. Warming circles over your lower back and two or three clockwise circles over the tummy.
If you are too tired to cleanse just before bedtime, then cleanse your skin when you get home from work. This is also a wonderful way of leaving your day behind and moving into a more restful, evening space. Consider giving yourself regular footbaths with
Lavender Bath Milk
. Footbaths immediately help the mind let go of the day's stresses. These stresses are often the triggers for skin flare-ups and reactions.
Caring for skin prone to hormonal-related spots, acne and rosacea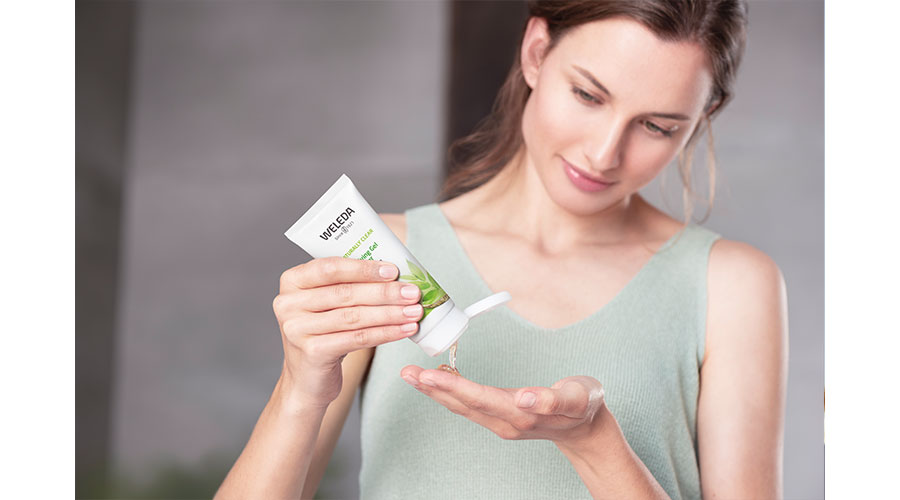 Aknedoron Cleansing Lotion
This cleansing lotion expertly tackles the bacteria that cause inflamed sore spots, while extracts of calendula and chamomile are included to help repair tissue and soothe inflammation. The skin is left feeling calm, clean and strengthened, and its natural defensive balance intact. Cleanse twice daily. Apply to dampened cotton pads and use with outward sweeping movements. Rinse off with warm water followed with a cool facial splash.
Purifying Lotion
Apply this lotion directly to inflamed, spotty areas, twice daily. This potent combination of sage, thyme, lavender and sulphur helps to regulate and rebalance skin on both face and body, to care for problem skin gently but effectively. The harmonising action of stimulating essential oils together with soothing calendula and chamomile and mildly astringent witch hazel and lemon leaves skin clear and fresh.
Refining Lotion
A light, non-greasy moisturiser for oily, problematic skin containing the decongesting wonders of antibacterial willow bark extract. The skin is calmed, while blemishes reduced and the skin's texture refined, for visibly clearer skin. This lotion can also be applied as a purifying mask. Apply a generous layer of the Refining Lotion to your cleansed face, neck and décolletage and leave on for 20 minutes. Gently steam away any excess with warm face cloth.
Prickly Pear Cactus 24h Hydrating Facial Lotion
A light and refreshing lotion, helpful for anyone whose skin is prone to rosacea and for those experiencing both oiliness and dehydration at the same time. The Prickly Pear Cactus 24h Hydrating Facial Lotion has been clinically proven to increase hydration levels and prevent water loss in the skin for up to 24hrs. The skin is instantly mattified, while also left feeling calmer and hydrated.
Caring for hyper-sensitive, itchy and easily irritated skin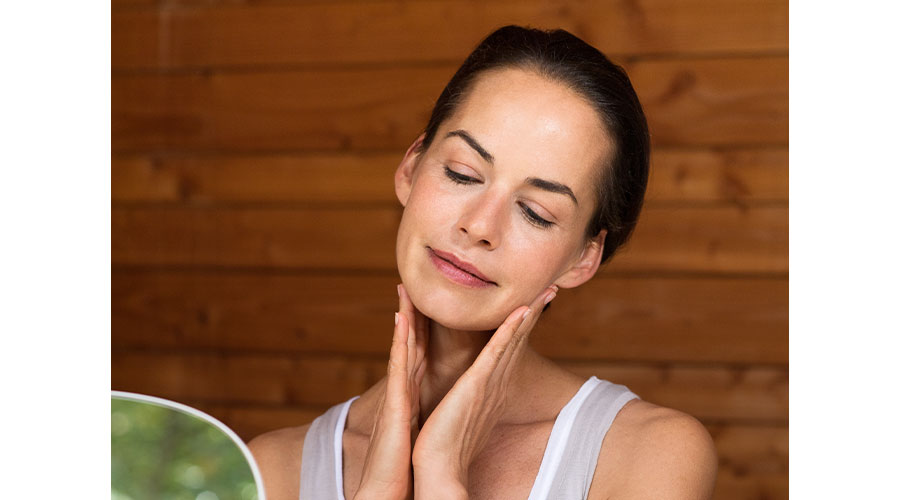 Almond Soothing Cleansing Lotion
A creamy fragrance-free cleansing lotion that is both effective and soothing for super sensitive skin, made with nourishing organic almond and plum kernel oils. The gentle action of this light, creamy cleanser is kind to skin, restores lipid balance and maintains the skin's moisture. Apply onto dampened skin and use with gentle circular movements. Rinse off with warm water and follow with a splash of cool.
Almond Soothing Facial Oil
Experience both relief and joy with this multi-tasker hero while it delivers soothing, strengthening and re-building care to skin feeling hypersensitive, over-reactive and exposed.
This facial oil can be used as an oil cleanser for the face. Remove the oil using gentle, sweeping movements with dampened cotton pads. The product easily removes eye make-up, leaving the delicate skin around the eyes feeling supported.
Calendula Baby Oil
Wonderful for delicate adult skin too! If suffering with dry patches and eczema on the body, apply a protective layer of calendula baby oil on those sensitive, reactive areas before stepping into shower. Be mindful not to have the water temperature too hot, nor staying in for longer than required. Also be sure to use only all-natural soaps and body washes, for example, Weleda's Calendula Shampoo & Body Wash is ideal for sensitive and delicate skin.
White Mallow Body Lotion
For delicate skin that needs cosseting, this fragrance-free body lotion helps relieve itchiness and provides a pleasant cooling sensation on the skin. The organic white mallow extract protects and nurtures while the kind-hearted pansy extract soothes and smoothes.
Caring for skin prone to Keratosis pilaris and Milia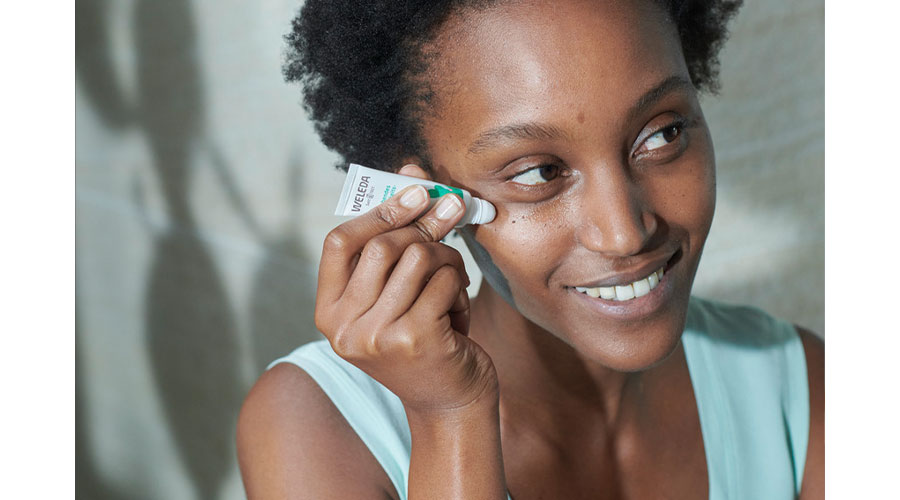 Birch Body Scrub
A weekly exfoliation can be helpful for skin prone to Keratosis pilaris - the harmless but rough-feeling little bumps often found on the back of upper arms, thighs and buttocks. The tiny, eco-friendly natural wax beads in Birch Body Scrub effectively remove dead skin, stimulate circulation and immediately leave skin feeling smoother and fresh.
Follow with a hydrating and skin nurturing body lotion like Citrus Hydrating Body Lotion or Wild Rose Pampering Body Lotion.
Prickly Pear Cactus Hydrating Eye Gel
Milia, the little white bumps beneath the skin commonly found around delicate skin of eyes and upper cheeks, is often a sign of tightness and dehydration of the superficial layers causing the skin's oil to become trapped beneath, instead of freely flowing to the skin's surface.
We recommend using lightweight, non-comedogenic eye care preparations like the Prickly Pear Cactus Hydrating Eye Gel which instantly delivers the necessary hydration that this delicate area needs as well as strengthening the skin's own capacity to store and bind water throughout the day. This Eye Gel has been scientifically proven to increase hydration by 93% on application and offer intense moisturisation for up to 12 hours.