Weleda products are climate neutral
We offset and reduce our emissions

Our goals for a climate-friendly future are ambitious. We have already achieved two goals: For our 100th anniversary in 2021, we offset our company's Scope 1 and 2* emissions worldwide. As of October 2022, all of our products are also certified climate neutral. What does that mean exactly? And how did we manage that? We take a clear look at this topic.


More than compensation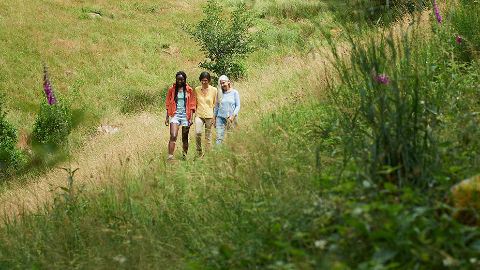 We all leave our ecological footprint on the Earth – every day. Any company that produces something cannot do so without impacting our climate.
Both individuals and companies can essentially neutralise this impact by compensating for their emissions. While offsetting helps the climate, that alone does not represent a positive change in the company. So it's better to make the company's climate footprint smaller – through more efficient production processes, renewable energy, reduced transport, more recycled packaging or vegetarian food in the canteen, for example. Only then can a company set out on the road to climate protection.
Avoid, reduce, compensate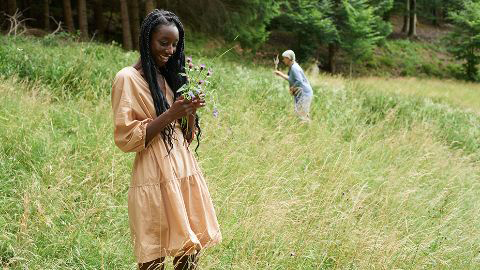 Our 100th birthday present: Weleda has been operating climate-neutrally at the Scope 1 and 2 corporate emissions level (
according to the Greenhouse Gas Protocol
) since 2021, which largely corresponds to our own energy consumption. We have achieved this through a wide variety of measures.
For many years, we have been optimizing our energy consumption and increasing the share of renewable energies we use, for example, by switching to more biogas in Germany and Switzerland. Several Weleda subsidiaries around the world already use 100 percent electricity from renewable sources. Our headquarters in Arlesheim, Switzerland, has supplied its buildings with 100% renewable energy since 2021, including for energy-intensive production processes. This left a residual amount of around 6,600 tonnes CO₂ equivalent for 2021, which we more than offset in cooperation with SEKEM farm in Egypt. We invested in the farm's use of renewable energies and carbon insetting practices: SEKEM grows jojoba plants in the desert for Weleda. More trees are now being planted on these plantations to green the desert, binding CO₂ and nourishing the soil simultaneously.



How can we protect the climate?


How can a company's climate neutrality be calculated? What do the Corporate Carbon Footprint or Scope 1, 2 and 3 mean? How can a product be climate neutral? What can I do to improve my personal carbon footprint?


Weleda commits to the Paris Climate Agreement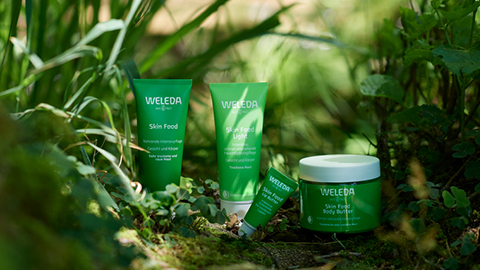 Weleda is answering the call of the Paris Climate Agreement to limit global warming to below 1.5°C. What is Weleda doing to make this happen? Are our climate protection measures adequate? For a science-based answer to these questions, we use the complex and innovative X-Degree Compatibility (XDC) model.
XDC measures a company's climate impact in relation to global warming and the economic sector in which the company operates. Put simply, the model measures a company's temperature (or GHG emissions (CO₂ equivalent)) and calculates how much the Earth would warm if the entire world operated with just as many or as few emissions. You can find out more at
right. based on science
.
Weleda meets the central target of the Paris Agreement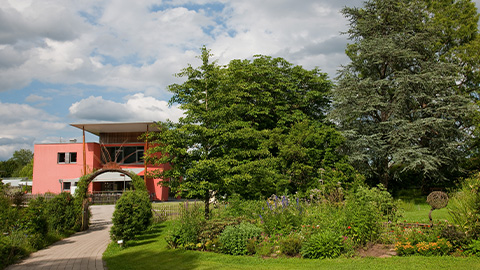 According to the XDC model, Weleda achieves a value of 1.5°C at the company level (
Scope 1 and 2
) for the year 2021, thus meeting the main target of the Paris Agreement. We effectively reduced the climate impact of our energy consumption through appropriate measures and also offset it for 2021. Additionally, we are working to improve our overall climate impact, including reducing the emissions caused by using our products (
Scope 3
).
We want to be transparent about the climate-impacting activities Weleda needs to operate. You can read about these every year in our Annual and Sustainability Report. Product-related emissions include, for example, the energy required to heat water when showering with our Aroma Showers. Depending on how broadly these activities are accounted for, the XDC calculation deviates from the target path outlined by the Paris Agreement by the following amounts:
1.2 degrees Celsius (according to GHG Protocol with the product use phase, excluding pension fund, wages and salaries, taxes and bank balances)
1.3 degrees Celsius (according to GHG Protocol with the product use phase and with pension fund, wages and salaries, taxes and bank balances)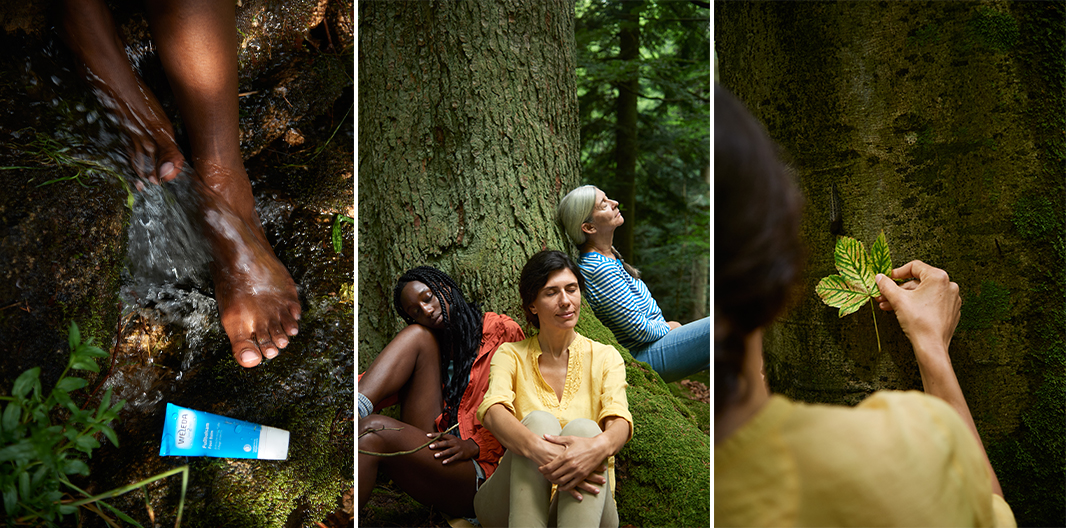 With Weleda you buy climate neutral products
As of October 2022, we have achieved a major goal: all of our products are now certified climate neutral. By choosing Weleda natural cosmetics or medicines, you are choosing a climate neutral product.**
Our product-related climate footprint includes not only emissions from energy consumption but also emissions caused by things like packaging, raw materials and goods transport. For Weleda products, we first avoid and reduce as many emissions as possible – for example, by switching to renewable energies or recycled packaging. What remains are around 48,000 metric tonnes of CO₂ equivalent per year that we have been unable to avoid or reduce. We fully offset this climate impact by investing in climate protection projects for internationally recognized carbon offset certificates.
We are particularly interested in projects that positively impact biodiversity and soil health in addition to climate protection. This includes conservation initiatives to prevent deforestation in the tropical rainforest of Brazil. In addition, we support nature conservation and soil protection projects where we do not receive certificates for carbon credits. Examples include the rewetting of micro-moors at Jasmund National Park in Germany, which can also sequester high amounts of carbon, partnering with
UK charity TreeSisters
to plant over 200,000 trees to date across 12 locations in the tropics, capturing approximately 47,803 tonnes of carbon, and support for the Soil Fertility Fund of Bio-Stiftung Schweiz in Switzerland. We cultivate our seven Weleda gardens around the world according to biodynamic principles and support our raw material partners in switching from conventional to biodynamic farming. Many individual measures add up to a big positive impact. You can also read more about this in our
Annual and Sustainability report
.
---
*According to the
Greenhouse Gas Protocol (GHGP)
**Through compensation and reduction