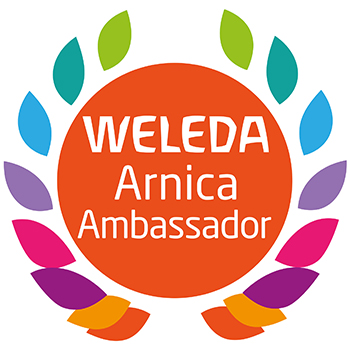 Interview with GB Para Table Tennis Champion and Weleda Arnica Ambassador Ross Wilson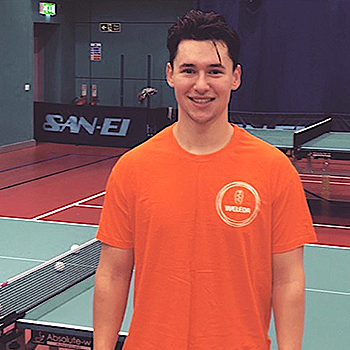 Weleda is delighted to be supporting Ross in his preparations for the World Championships in October 2018, and we are thrilled Ross has agreed to be our Weleda Arnica Ambassador. Ross is a member of the GB Para Table Tennis Performance Squad and a two-time Paralympic medallist. He was a National U12 & U14 doubles champion until being diagnosed with multiple epiphyseal dysplasia (MED). After joining the GB Para Table Tennis Team in 2011 he won team bronze in London 2012 and at just 17 was world ranked #2 when he was injured and not selected for two years. He came back in 2015 to take team bronze at the European Championships and earn selection for the Paralympic Games in Rio where he overcame further injury problems to win team bronze in the men's 6-8 event. In April 2018 he won gold in the men's class 6-10 event at the Commonwealth Games in Australia. Ross also has his sights firmly set on Tokyo 2020.
Ross can you tell us a little bit about yourself - at what age did you realise you were any good at table tennis?
I recently turned 23 and I have been playing table tennis since I was 7 years old. I first started playing at Centre Parcs with my family and I won the competition there. When I won, I was wearing an Arsenal shirt with Henry on the back, and one of the people working there named me "the Thierry Henry of table tennis"!
Have you always been sporty? If you didn't play table tennis what would be your sport?
I was always sporty from a very young age and used to also compete in swimming events. Around the age of 11 I had to decide whether I wanted to compete in table tennis or swimming, and I chose table tennis because of how much I enjoyed it.
What was your first big championship?
My first major championship was the European Championships in 2011 in Split, Croatia. I won a silver medal in that competition, which secured my qualification for the London 2012 Paralympic Games.
In between training and competing did you have much time to study for college?
I am currently studying an online extended diploma with Loughborough College as they help athletes to study alongside competing in elite sport. I want to educate myself on how to become a better athlete and I may use this when I retire from table tennis one day.
What challenges does Multiple Epiphyseal Dysplasia bring to your game?
UnfortunatelyMED makes me very injury prone so I have to manage my training load very carefully and make sure that I am eating the correct diet and also doing lots of recovery work.
Tell us about the journey from competing as an able bodied table tennis player ranked in the top ten in the country, to being in the GB Para Table Tennis squad – when did you realise something was wrong?
My family had always known that something wasn't quite right because I used to walk with a bit of a limp and I was in hospitals all throughout my childhood until I was around 15. Transitioning from able-bodied competitions to Para competitions was actually very easy, as it is the same game and I still compete in able-bodied competitions to this day for match practice.
Tell us about your Olympic experience at the London 2012 games as the youngest member of the GB table tennis team?
It was an incredible experience and to compete in front of a home crowd was something that I will never forget. To be the youngest member of the team was not on my mind at the time, as I just got to go out there and play without any fear.
At 17 injury took you out of active competition for a while – how did you stay positive for those months?
At the end of 2016 and throughout 2017 I was completely plagued with injuries and it was a really difficult time to keep my motivated. Fortunately, I put all of my attention into strengthening other parts of my game such as psychology, gym work and physio rehabilitation.
What were the highs and lows of the Paralympics in Rio 2016?
The lows were in the singles event when I went out in the group stages. It was extremely difficult to deal with, as I couldn't prepare myself to the level that I wanted to because of my injury problems. I was however rewarded with a bronze medal in the team event and that is how sport goes. There are extreme lows that can turn in to extreme highs over the period of just a few days.
What do you consider to be your biggest achievement to date?
Winning the Commonwealth Games out in Australia in April 2018 was very special for me. Coming back from all of my injuries and finally getting to hear Jerusalem on the podium was incredible.
Many congratulations! Were you always confident of a medal or were you worried about injury?
Thank you very much. There were some great players in the competition to beat so it was an amazing feeling to come away with a gold medal. I wasn't worried about injury at that moment, as I had done all of the correct preparation and felt confident.
What do you do to keep injury free, and are you a fan of complementary medicine for example?
I do a lot of yoga and also a lot of mobility work. I use the Weleda Arnica Muscle Soak whenever my muscles are sore, or if I feel like my muscles are going to be sore.
What appeals to you about using natural and organic products?
Knowing that there is nothing added in to the products that I don't know about. I also think that using natural products is the best way forward for athletes.
When did you first discover Weleda?
I discovered Weleda through my aunt when she gave me some products and I immediately took to them.
What are your Weleda essentials?
The Arnica Muscle Soak and Arnica Massage Oil are my essential products at the moment! I love the fragrance of the arnica massage oil and I use it on my legs and back after exercise if my muscles are aching from training.
You must be busy training for the World PTT Championships in October - what are you most looking forward to?
I am very busy with my preparations for the world championships and I am looking forward to my first match where I will be able to put all of my hard work to the test!