Let's turn packaging into trees!
Since January 2022, we have partnered with UK charity TreeSisters to turn packaging into trees.
Most Weleda packaging is easily and widely recyclable via regional kerbside collection schemes with local councils. However many councils do not accept mixed plastics or plastics with any metal components (such as a spring in a pump or nozzle) and so we have partnered with waste management experts ENVA to ensure that Weleda packaging does not need to go to landfill.
We want our customers to return those tricky packaging items to our FREEPOST Weleda Recycling address. Every package returned to us will fund a tree with TreeSisters, in our pledge to plant a global Weleda forest.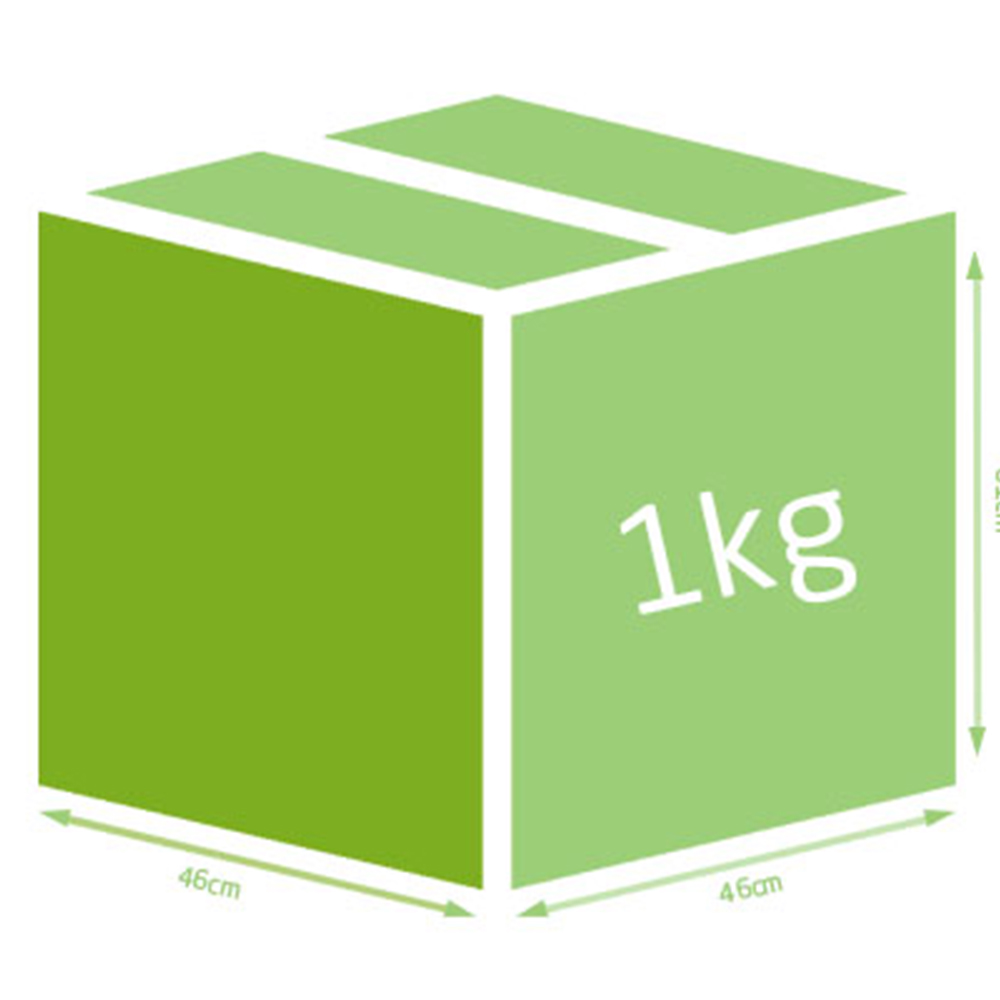 Ideally we'd like everyone to collect 10 or so items before posting back to us, to minimise the carbon footprint. The maximum size for returns is a 1kg box measuring up to 61x46x46cm please.
You could reuse one of our brown Weleda packing boxes like the one in the picture above if you hang on to one.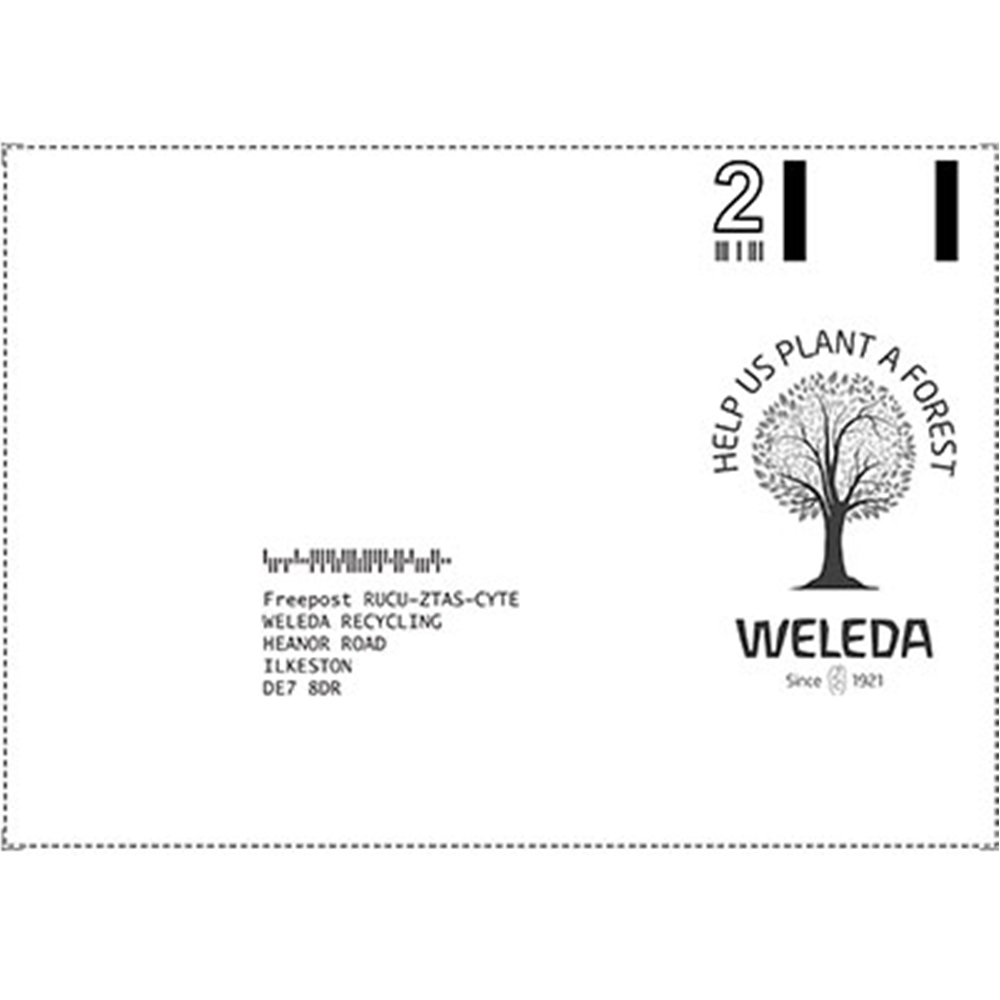 You can download your Freepost returns address label by clicking the link below to print onto white paper.
Return to Weleda




Body Washes/Shower Gels/Scrub/Gel Cleanser tubes
Skin Food/Skin Food Light/Skin Food Lip Balm tubes
Prickly Pear Cactus and Willow Bark facial care tubes
Prickly Pear Cactus facial mist pump nozzle
Facial oil/concentrate pipettes
Body Oil plastic pump dispensers
Gentle Cleansing Foam pump nozzle
Hand Sanitiser 200ml bottle black cap/60ml pump nozzle
Body Lotion pump nozzles
Rhinodoron Nasal Spray
Everon Lip Balm




Recycle at home




Baby skincare plastic bottles
Aluminium tubes and their plastic lids
White plastic screw caps and lids
Facial Mist bottle and cap
Facial oil/concentrate glass bottles
Glass bottles
Gentle Cleansing Foam bottle and cap
Hand Sanitiser glass bottle
Body Lotion bottles and caps
Printed cardboard cartons
Brown cardboard transport packaging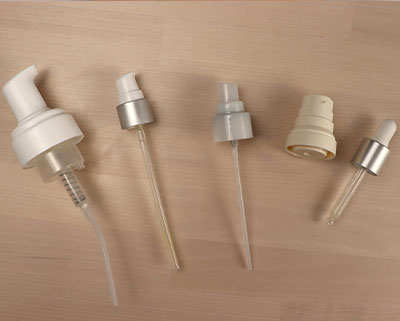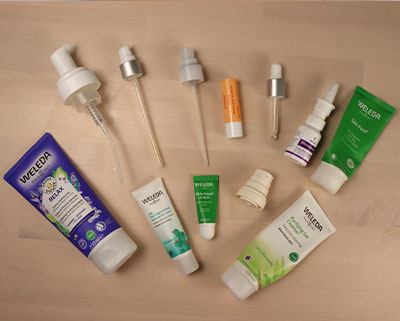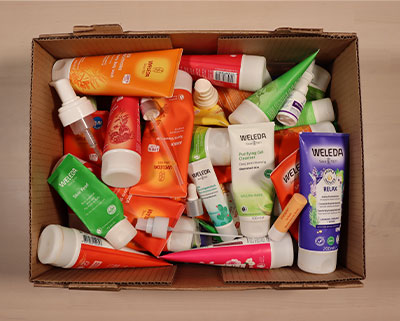 FAQs
Should I return glass and aluminium to Weleda?
X
No, all our glass and aluminium packaging can go out with your usual kerbside recycling. So can the white screw caps or lids, which are made from recyclable PP plastic – we recommend you take the caps off the top when you put them out for your recycling, to assist with sorting. Ideally, once you have squeezed every last drop out of your Weleda tube, flatten the empty tube (ideally so that the alu recycling symbol is visible for those collecting your recycling), then the sorting machinery can easily identify the precious aluminium. Rinse out your empty Weleda bottles. When you finish a bottle of Weleda Body Oil, simply unscrew the plastic pump (which contains a little metal spring, so cannot go out with your kerbside recycling). The plastic pump can be returned to Weleda.
Should I return my plastic Weleda Baby bottles to Weleda?
X
No, our curvy plastic bottles for our Weleda Baby range can go out with your kerbside recycling, as they are made from easily recyclable rPET plastic.
Should I return my plastic Weleda Body Lotions to Weleda?
X
No, our curvy body lotion bottles are made from recyclable PET. The new Skin Food Body Lotion just needs a quick rinse and it can go out with your kerbside recycling. The other Weleda Body Lotions have a pump mechanism that contains a little metal spring, so at the end of the product's life simply snap off the pump nozzle and the bottle and the cap can both go out with your usual recycling. You can return the nozzle to Weleda. The same goes for our Gentle Cleansing Foam, which is recyclable via kerbside collection except for the nozzle, so if you dismantle the pack when you finish the product, you can return the pump nozzle to us. The spray bottle of Prickly Pear Cactus Hydrating Facial Mist and cap can also go out for kerbside collection. Simply unscrew the little pump nozzle and return that little bit to Weleda with your other empties, and we'll sort it for you.
Should I return my plastic Weleda tubes to Weleda?
Yes, you can return these to us using our Freepost Weleda Recycling address, as these mixed plastic materials are less widely acceptable in the UK. Our Body Washes, Scrub, Purifying Gel Cleanser, and Skin Food tubes (Skin Food original, Skin Food Light and Skin Food Lip Balm) are made from a mixture of PP and PE plastic, and most council schemes do not accept these. Simply return these items to our Freepost address and we will sort it for you. The tubes for our Willow Bark Refining Lotion and SOS Spot Treatment are made from a mixture of low-density PE plastic and aluminium, and these can also be returned to Weleda as this mixed material is not easily recyclable.
What happens to the mixed plastic packaging once it's returned to Weleda?
When we receive your empties, we do an initial sort into the different types of packaging material such as rigid plastics or soft-touch plastics. Working with waste management experts ENVA, anything that is easily recyclable is sorted using magnets that attract or repel the different types of metal packaging, and infrared machinery to detect recyclable from non-recyclable plastic packaging. Anything that can be is smelted into new plastic. Non-recyclable plastics are 'recovered' rather than 'recycled' at the Plastics Material Recovery Facility. This means non-recyclable packaging elements are shredded or chipped into small pellets or granules which are used by industry as fuel, to power cement kilns for example, or by gas and electricity plants. In this way only the smallest percentage of waste ends up in landfill.
What do I do with packaging that cannot be recycled at home via kerbside collection?
Collect your empties in an old box that measures a maximum 61x46x46cm. When you have filled the box (your package should not weigh more than 1kg), simply download your Freepost label from our Home page (link), print it off and attach the label to the box. You can drop off your package to your nearest Post Office. Alternatively, you can collect your empties and drop them with your nearest Weleda Wellbeing Advisor when you see them. Or if you live near Ilkeston, you can drop off your empties at our shop on Heanor Road.


So what is and what isn't recyclable?
Repurpose
Even better than recycling is reusing; you can repurpose our glass bottles and jars for storage
.
Recycle
You can put these items out for kerbside recycling in most areas:
All printed outer cartons
Brown cardboard transport packaging
All glass bottles and jars (please return plastic pump dispensers to Weleda)
Small glass bottles of our facial oils/concentrate (please return the pipettes to Weleda)
Aluminium tubes (squeezed empty but flatten out) including mini travel sizes
Plastic babycare bottles
Plastic body lotion bottles (please detach the pump nozzle and return to Weleda)
Prickly Pear Cactus Facial Mist (please detach the pump nozzle and return to Weleda)
Gentle Cleansing Foam (please detach the pump nozzle and return to Weleda)
Roll On Deodorants
White screw caps or lids from our glass jars or bottles (recyclable PP polypropylene)
Screw caps from our tubes (recyclable PP polypropylene)
Return
You can return these items to Weleda for recycling as your local council may not accept them for kerbside collection. Our partners ENVA will recover all the useful materials:
Plastic tubes from our body washes/shower gels/scrub/gel cleanser
Plastic facial care tubes eg Prickly Pear range, Willow Bark range, Skin Food range
Plastic pump dispensers/nozzles
Pipettes from facial oils/concentrate
Black plastic cap from 200ml Hand Sanitiser
Mini plastic travel sized tubes
Everon Lip Balm
Rhinodoron Nasal Spray
General waste
Unfortunately these items are not currently recyclable (we are working on more sustainable solutions), so add them to your general household waste: