Skin Food - The backstage beauty secret!
Weleda Skin Food is the perfect all-natural multi-tasker to pack for your beach holiday, camping trip or festival. Replenish dry skin after swimming, smooth rough patches on feet, soothe glowing shoulders after a little too much sunshine, or protect lips from drying air-con on the plane. It's your summertime saviour.
The full Skin Food range has you covered, top to toe.
All as highly effective as Weleda Skin Food Original and packed with sustainable ingredients to help soothe any dry and rough skin. Feed your skin from top to toe.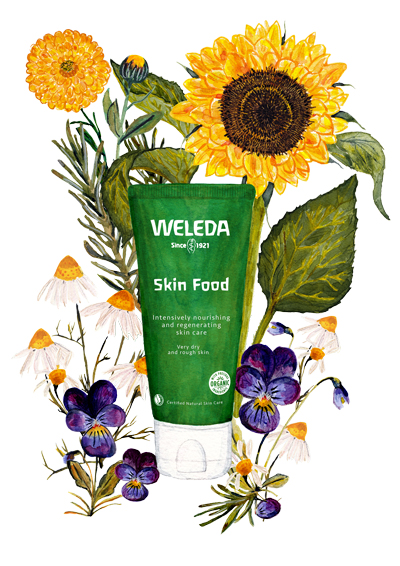 The original Skin Food - one sold every 23 seconds...
If there's just one thing you need to take with you to a desert island, it's this little green magic tube. Skin Food is a universal saviour of dry, rough skin on faces, elbows, hands and feet – wherever you take a lot out of your skin, let Skin Food put it back in. With extracts of gentle viola tricolour, calendula and chamomile, in a rich, thick base of oils and beeswax, Skin Food loves your skin back to its best.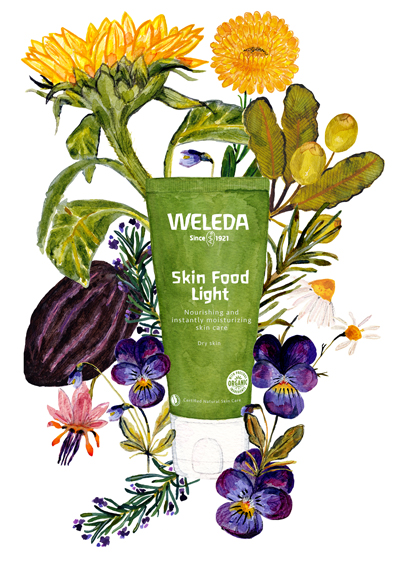 Skin Food Light
This new nourishing cream is a lighter version of the original but still holds the same vibrant, herbal plant-rich scents that invigorate your senses and also feed your skin the perfect dose of moisture.
The creamy formula quickly melts into skin in a nourishing base of sunflower seed oil, lanolin, beeswax and shea butter to deeply hydrate skin. Perfect for warmer months or even layered with other Weleda faves, it's so light, your skin will crave it every day!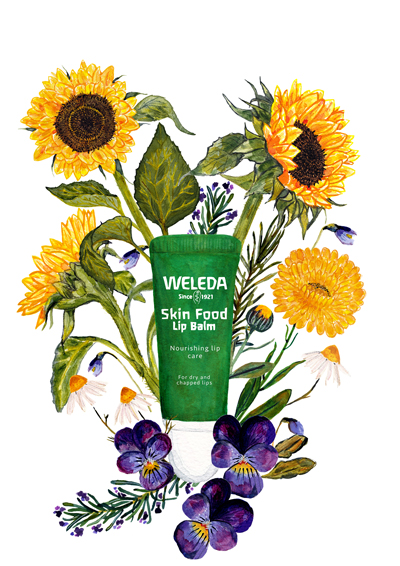 Skin Food Lip Balm
With natural essential oils, Skin Food Lip Balm has a rich texture to comfort dry or chapped lips and protect against the elements. Restorative rosemary, soothing viola tricolor, chamomile and calendula, combined with natural waxes in a nourishing transparent balm, melts into lips, creating the perfect combination to provide long-lasting moisturisation that leaves lips feeling soft and supple. Suitable for those intolerant to gluten.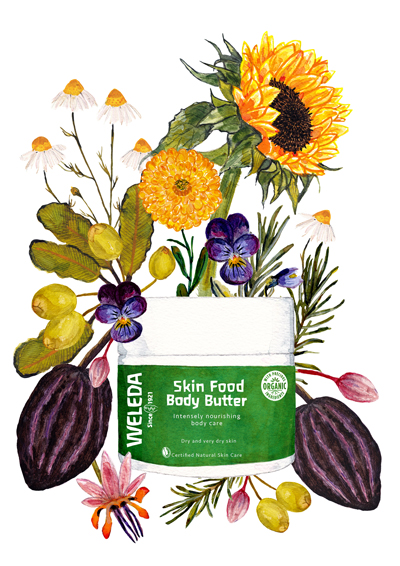 Skin Food Body Butter
For when a moment of self-care is needed after a bath or shower, this light whipped butter melts into skin leaving skin smooth and nourished. Perfect for all-over hydration, the butter is formulated in an alchemy of sunflower seed oil and shea butter. Perfect for all seasons, your skin will radiate a luxurious, plant-rich glow and feel intensively moisturised.
What plants are inside the range?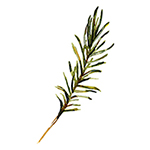 Organic Rosemary Leaf Extract:
used in many Weleda products. Known for its revitalising, stimulating and warming action, improving circulation.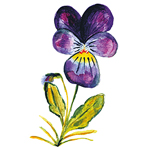 Organic Pansy Extract:
known for its soothing and healing properties and has a long traditional use for rough, cracked skin.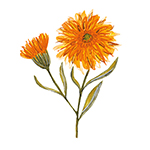 Organic Calendula:
has a long list of traditional medicinal uses and this outstanding strength is contradictory to a Calendula plant's own vulnerability to water imbalance.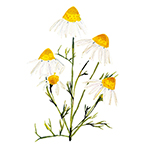 Organic Chamomile Extract:
are gentle and soothing and are ideal for delicate or sensitive skin. It is often in combination with calendula for gentle skin care.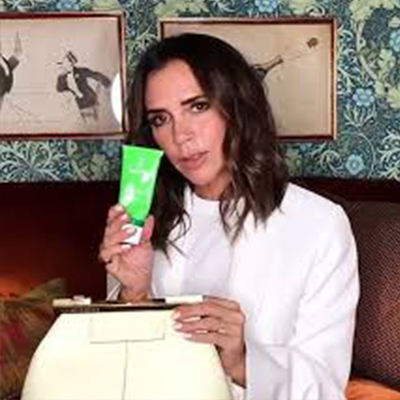 A true celebrity favourite
Aside from being insanely-talented women in each of their respective fields, Adele, Victoria Beckham, and Julia Roberts all have another aspect in common—you can find Weleda's Skin Food stashed in each of their makeup bags.
Read more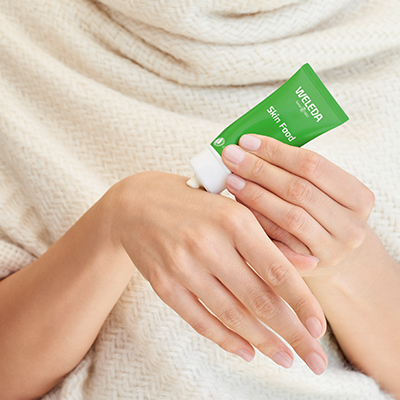 One cream, six solutions
Replenishing cream for hands, elbows, knees and heels
Face mask
Easy cuticle care
Make-up primer
Revitalises tired skin
Highlight cheekbones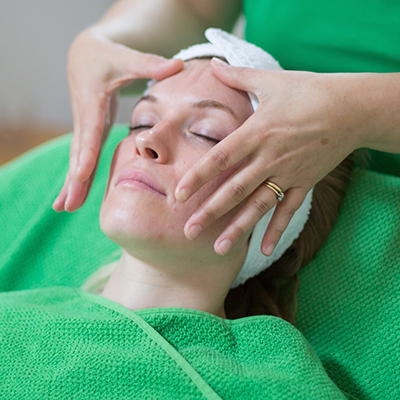 Skin Food facial
Restore your radiance and treat yourself with a deeply nourishing Skin Food Facial. Give yourself or a friend a pampering treat today.
Read more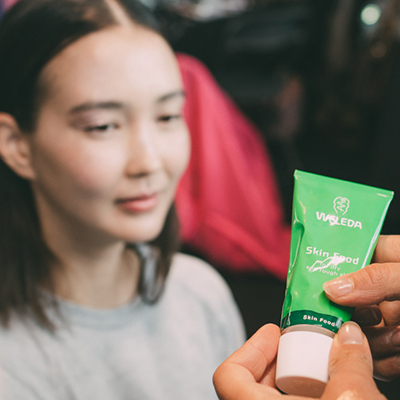 A fashion week favourite
Did you know that Models rely on skin food to perk up a pasty complexion and restore radiance for shows and shoots?
Read more