Q&A interview with Paula Knorr – February 2018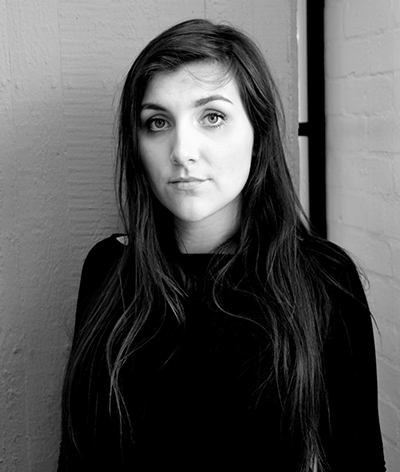 What inspired your collection for AW18?
Womenswear today consists of everything from extreme nudity to demure precision. Inspired by this freedom, a body-hugging sensual collection evolved that pushes the boundaries of eveningwear with distinct female power.
What fabrics/colours have you used to create the AW18 collection?
Luxurious fabrics in bold red and burgundy, darker twilight tones, as well as softer monochromes and shimmery metallics.
What is your favourite piece from the collection and why?
I am most excited about the striped tulle pieces. They are printed with layers of velvet and metallic stripes and dissolve into long fringes on one side. Both together create a strong trompe l'oeil effect.
Who is the Paula Knorr woman?
My main goal is to create a wardrobe for those women who are not afraid to be strong and powerful but equally feminine. I want to connect to women who feel lost somewhere between gender neutral and overly sexual. Sexiness and femininity are something so personal. Every woman should have the chance to create her own true version. Especially the concept "sexy" in femininity is something that was long defined through men's visions of women. I think this is something we should change and define for ourselves.
Do you have a sustainable ethos at Paula Knorr?
Most of my fabrics are produced in Europe. All my garments are produced in Germany currently. This is something I think about a lot and want to develop in future collections.
How has the Paula Knorr look evolved in the last couple of years?
Selling my collection to buyers and seeing my clothes in stores and on customers has had a big influence on me. When you are a student, you don´t think about those things. So I am working on making the collection more approachable to different kinds of women, and broadening the range while keeping the strong essence.
What inspired you to collaborate with Weleda?
I wanted to expand my idea of a strong and natural, sensual woman through all aspects of the show. Weleda has the same approach to femininity, so our collaboration feels absolutely natural to me. I also use Weleda products on a daily basis. At such an important event like my show, it matters to me that I can happily stand behind all the products included.
What's your definition of beauty?
For me, beauty is something unique to every woman that comes with character and personality and has nothing to do with trends.
Why have you chosen Martina's make-up look for your show?
I love to work with Martina as she understands my wish to work with each model's personality and unique look, rather than putting one mask-like make-up on every girl.
When did you first come across Weleda?
I grew up in Germany and both my mum, who is a painter and illustrator, and my grandma used Weleda products.
What products do you take on the plane when travelling?
Always hand cream, and moisturiser for my face. I love the Weleda Evening Primrose hand cream, which will be in my gift bags for my AW18 presentation. Weleda Skin Food is a handbag essential when travelling.
Is there a Weleda product you are currently favouring?
I have the feeling my skin needs much more nutrition as I am getting older. So I started using face oils recently. So probably the Almond Facial Oil.