Q&A with Jimmy Owen Jones
Ahead of LFWM this season we chat to makeup artist Jimmy Owen Jones about the Ahluwalia Studio SS20 show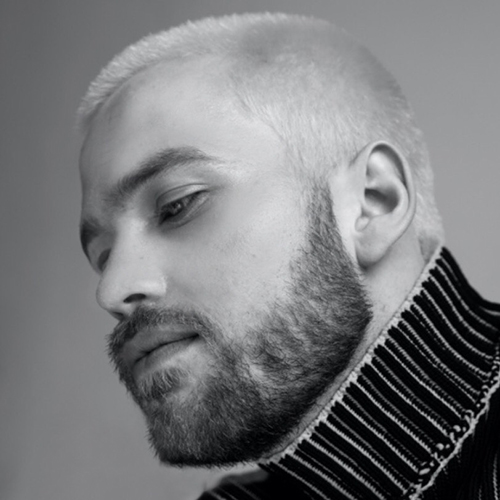 Jimmy, what inspired you to go into makeup artistry?
I have always had a strong interest in the fashion and beauty industry. Before becoming a makeup artist I was really interested in pursuing photography, this gave me the opportunity to work on shoots where I got to see first hand what went into creating a beautiful image. This is when I released how inspired I became by makeup and the amount of impact it could have on bringing each concept to life.
What do you enjoy about working during London Fashion Week and how does it differ from studio work?
I'd say sometimes not knowing what sort of look you will be creating for every show can keep you on your toes. This leaves me with a level of excitement every time I do a new show. I really like the atmosphere backstage too.
How will your skincare/makeup look compliment the new Ahluwalia Studio designs?
The makeup look for Ahluwalia this season is focussed more on a soft romantic tone, but still portrays an unapologetic and sexy side of beauty using flushed red pigments along with the Weleda skin routine that will not only enhance the natural skin but leave a high level of shine and glow.
Which Weleda products will you be using to achieve the look?
I will be using a variety of products from the Weleda range and have built my own unique skin routine. To start the skincare I will be prepping the skin with a light mist of water. I'll then use the Weleda Gentle Cleansing Milk to give skin a deep-cleanse and help refine all areas of the skin. Next, I will be using a small amount of the Refining Toner to gently minimise any visible pores. Using my fingertips I'll warm up the Almond Soothing Facial Cream before applying over the skin in circular motions. This leaves it feeling smooth and fresh. To finish the skin prep I will be using some Skin Food Light which smells amazing too.
Do you have any Weleda favourites that are always in your kit?
I would have to say the Weleda Skin Food is one of my kit favourites! I find it slots into most regular skin routines with ease. I always have a back up tube, especially if I am travelling for work.
Have you worked with a high profile client or on a particularly exciting project that has been a high point in your work, and why?
A highlight for me would definitely be being part of the core creative team for the 2019 Spice World Tour. Working with Lee Lodge and the team was really amazing, and we always gave each other permission to have an authentic creative development process and were equally inspired by each other's vision.
Meet the designer: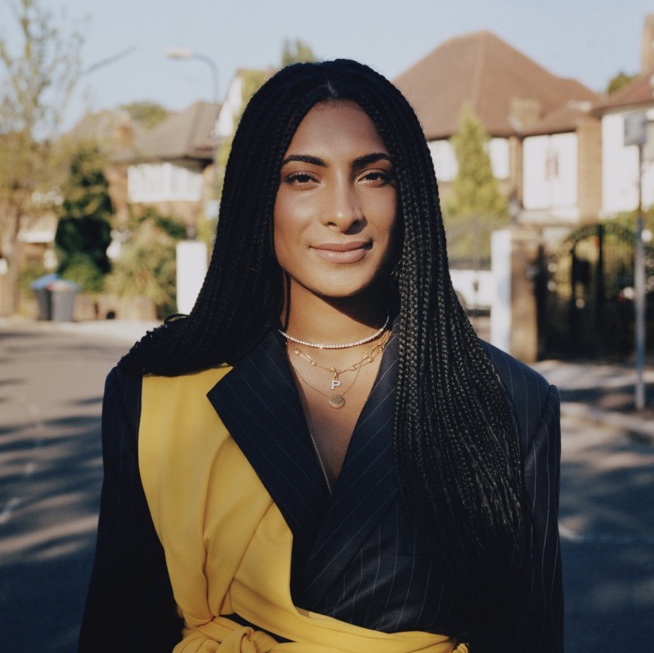 Priya Ahluwalia is a graduate of London's University of Westminster in 2018, showcasing her graduate collection at London Fashion Week Men's where she received industry-wide recognition.
Through her newly established brand, Ahluwalia Studio, Priya takes elements from her dual Indian-Nigerian heritage and London roots and explores the life of second hand and dead stock clothing, using textile techniques that give them new life. Ahluwalia Studio is a brand that focuses on creating unique forward-thinking garments for the modern man, using responsible sourcing and manufacture techniques.
"It has always been an advantage to use a mix of existing garments and old fabrics. I completely deconstruct and re-manufacture them – I cut them open, change the cuts completely, turn them around to make entirely new pieces. In a way, it just means there is one more task because I have to bring them back to their original fabric state. There are always some pieces that have the same cut, but are made from different materials, as I only have a limited supply of each fabric. For example, if a store orders 3,000 of my red patchwork trousers, the patches will be different. So each piece is unique. I hope that this will encourage people to keep my pieces forever."
Products Jimmy has in his kit for the show: