Q&A with designer Marina Belfon-Rose
We chat to makeup artist Marina Belfon-Rose ahead of London Fashion Week Men's and the Martine Rose AW20 show.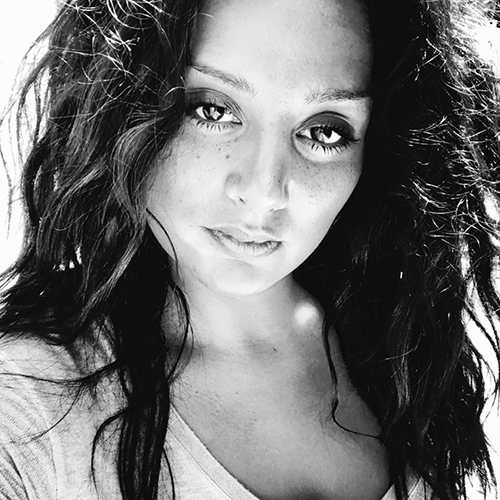 Marina, what inspired you to become a make-up artist?
Makeup for me was my first love, even as a young child at school though I wasn't allowed. I would often be a little cheeky and sneak my mother's jet-black eyeliner from her makeup bag. Then proceed to use it for my eyes 'n' brows, even on my lips! I'm smiling because looking back now, I must have looked terribly frightening! When my mother would confront me about taking it, in my continued attempts to deny it at the time, I would respond with the most dark 'n' smokey sultry eyes ever!
My first few jobs I started working in the beauty halls at London's leading luxury department stores representing various makeup brands. Although it was retail, the role included spending much quality time testing and recommending products tailored to each and every customer. I enjoyed every challenge working on all types of face shapes and colours. Not only did I create looks for each individual, I got to witness their confidence grow right before me. Their entire body language would change from start to finish. I didn't just make them look good, they began to feel good too! This encouraged me to start my career as a makeup artist as it always felt so great helping others in a positive way.
Do you work mainly in fashion?
In the past I have worked in all fields, from TV to celebrity and advertising, although currently I'm finding myself working in fashion more than ever before.
What do you enjoy about working during London Fashion Week and how does it differ to studio work?
I find fashion week is a little bit like a helter skelter ride. You jump on, gain a major high and before you know it, it's all over. Working back stage on shows can be incredibly intense. However, it turns out I work considerably well under pressure. I enjoy it somewhat to be honest. It tends to give me a little buzz.
I find after working backstage I really get an opportunity to analyse how I work. I become far more aware of my strengths and weaknesses. I often question what I should or shouldn't have done. What I could have done better, or how I could have made things easier. Shows never fail to push me to my potential. I love that part of it. I'm an artist always keen to learn and constantly evolve.
Working in studios is a considerably slower pace. I find you get to play a little more, have time to throw ideas back and forth. Also you get more scope to look, change, and correct any work you may wish.
Are you known for a signature style or working in any particular way?
In the past I've used myself as a canvas to showcase my work. This allowed me to see how creative I actually was, as I honestly hadn't realised until doing so. Apart from most of my makeup artwork I've produced over the years I do really enjoy doing beautiful skin, a raw and very stripped back makeup. So I wouldn't say I have a particular signature as I love doing all types of makeup styles.
What are the inspirations or themes behind the new AW20 Martine Rose collection?
Punk and New Romantic has been the inspiration behind this season's AW20 collection.
How will your skincare/makeup look compliment these new designs?
We want to keep the skin looking as natural as possible, using minimal makeup. So skin prep will be the main focus, before any makeup application, allowing the skin to appear at its best.
Which Weleda products will you be using to achieve the look for the show?
We shall be using the Refining Toner and Gentle Cleansing Milk to prep before moisturising with mostly Skin Food Light as we want to maintain hydration without it being too rich. Also the Skin Food Lip Balm to complete an all-round polished look.
Do you have any Weleda favourites that are always in your kit?
Skin Food is always a must!
Are natural/organic ingredients or cruelty-free cosmetics important to you or is it more about product quality and performance?
I most certainly have gained more knowledge and become more mindful. Moving forward this is most certainly becoming increasingly important to me. Although quality and performance are just as important.
Do you use any Weleda products for your own personal skincare?
I do yes, I have used the original Skin Food for some time now it has always been a fine favourite of mine, particularly when flying.
About the designer:
Martine Rose is a London-based designer whose self-titled label has become a cult favourite in menswear design since 2007. She is known for her unconventional approach to presenting collections, continually pushing the boundaries of what we believe fashion to be. Known for her men's suiting and streetwear, outsize jackets and extraordinary wide-legged trousers, Martine Rose challenges our preconceptions.
Growing up in South London in a multi-cultural melting pot, Martine Rose's interaction with different communities inspires her aesthetic. She studied fashion at Middlesex University, launching her own label in 2007 and was awarded funding by the British Fashion Council's NEWGEN initiative. She has two young daughters aged 2 and 4.
"I am a London-based menswear designer. I set up the label in 2007 and have been slowly and steadily growing over the past decade. Lots of my shows have been based around the local community and generally challenging the normal status quo of what fashion shows are, and what they can be (and who they can include).
"In terms of our sustainable footprint, this is something we have been working hard on over the past year in particular, working with a sustainability consultant and participating in waste projects with stockists. We've introduced fully recyclable packaging, and all our labels inside the garments are made from recycled fabric for example. This is an on-going commitment determining the partners we choose to work with. We currently produce about 60% of our production locally, the rest in Italy and Portugal.
"I have personally been a fan of Weleda for about 20 years! I extended my product range to include the Weleda Calendula Baby range which I have used on both my infant children. I use Weleda Skin Food every morning and my Weleda cleanser is also a firm favourite."
Products Marina has in her kit for the show: