The beauty of sustainable sourcing
A film by Cosmetics Europe and BBC Storyworks as part of the new series "Essentials for Daily Life".

'Essentials for Daily Life' is a series of films offering a behind-the-scenes look at the dynamic, innovative and progressive cosmetics and personal care sector, exploring what the sector is doing to enhance people's lives, support the planet and improve products.

At Weleda, our sustainability commitment goes beyond sourcing organic raw materials. It's important that our raw materials are ethically and respectfully sourced according to the highest standards, creating fair working conditions for our cultivation partners, who are located all over the world, whilst protecting and nurturing biodiversity. Because without biodiversity, neither our products nor the planet can exist.

This film was produced by BBC StoryWorks, in collaboration with Cosmetics Europe for the new film series "Essentials for Daily Life".


Watch more
"Weleda is one of the most committed companies in knowing the conditions of workers along the supply chain."
Ronaldo Freitas
, Union for Ethical Bio Trade (UEBT) Representative

More than fair trade. Weleda contributes to a world in which people and biodiversity strive. The UEBT label for 'Sourcing With Respect' certifies that biodiversity is being protected during the cultivation, harvesting and further processing of the natural ingredients we use. It also shows our commitment to treating all our farming partners and producers with respect. Weleda is one of just two beauty brands worldwide (and the first in Europe) to obtain the new UEBT certification. The Union for Ethical Bio Trade is a non-profit organisation that provides a globally recognised standard for sustainable sourcing and the use of raw materials. In order for a brand to be certified, the UEBT looks at its entire sourcing system to verify that biodiversity is conserved, ingredients are sourced sustainably, and that all partners along the supply chain are treated equitably and paid fairly.
Find out more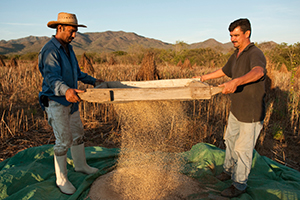 Supply Chain Stories
A feel-good world journey from seed to blossom, with our worldwide product partners in farm, field and forest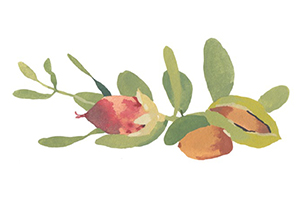 Ingredient info
Jojoba oil is in fact a liquid wax, made up of fatty acid esters that are very similar to those found in sebum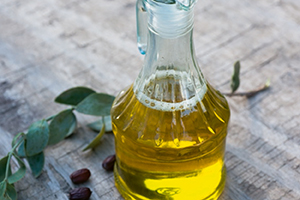 Our quality standards
Weleda's natural cosmetics stand for great care and quality, guaranteed from the purchasing of raw materials through to the production, bottling and delivery of the finished products