The British Beauty Council forms new Sustainable Beauty Coalition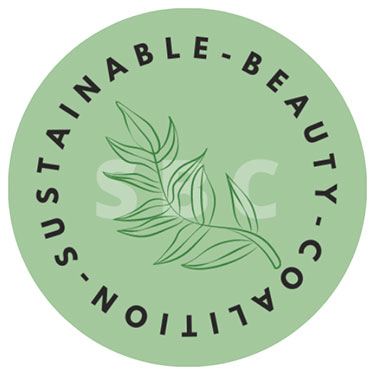 The British Beauty Council has formed the Sustainable Beauty Coalition to lead in sustainability through championing best practice and industry collaboration.
We are proud to share that Weleda's own Jayn Sterland, UK Managing Director, will head the Coalition's Steering Committee. Weleda has a century of expertise in sustainable beauty that Jayn and the Coalition can draw on.
The Steering Committee
Other members of the Committee include Sian Sutherland, co-founder of social impact non-profit
A Plastic Planet
which works to reduce single-use plastic, and Mark Smith, director of
NATRUE
which has developed the highly respected natural and organic cosmetics certification standard. Additionally Joanne Cook from well-known retailer Holland & Barrett, Helen Cox from beauty brand Lush, and Oriele Frank, chief sustainability officer and co-founder of beauty brand Elemis, join the steering group, alongside Jo-Anne Chidley, founder of Beauty Kitchen, Michelle Feeney, founder of fragrance brand Floral Street, Natalie Deacon, head of sustainability at Avon, and Phil Cumming, global head of sustainability at Walgreens Boots Alliance. Sarah Vaughan, sustainability advisor at Marie Claire magazine, completes the line up.
"The Steering Committee for the new Sustainable Beauty Coalition will bring together a cross section of representatives from within the beauty industry - beauty brands to salon businesses, retailers and beauty writers - to pool both ideas and experiences and improve current practices. Our aim is to raise awareness within our industry and create a Framework for Action that will focus on climate, biodiversity, waste and water. It will set targets and industry wide standards, as we share and develop best practice. It will set ambitious targets for the industry to work towards in becoming more transparent and accountable to the consumer, it will establish industry-wide standards that meet the scale of the challenge and ensure only meaningful certifications are used. It will engage and activate consumers so they are part of the call for better.
"The global pandemic has shown us extraordinary change can happen fast. It will take commitment and courage if we are to reach our highest goals. We will get there more quickly and more effectively if we pool our resources, collaborate and work together, as together we are stronger." Jayn Sterland, chair, Sustainable Beauty Coalition

The Steering Committee is supported by an extensive Advisory Panel made up of industry experts, brand owners and industry body representatives.


Courage To Change
The launch of the Coalition is the culmination of a year's work that began with an independent sustainability report commissioned by the British Beauty Council to analyse the beauty sector and the consumers it serves. Called
Courage to Change
, the report lays out a vision of how we can move forward together to create an industry which nurtures the planet that we love and all that live on it.
The British beauty industry is a significant net-wealth contributor to the UK economy, £28.4 billion, employing over 600,000 people, mainly through the many small to medium sized enterprises, which in turn provide services such as hairdressing, wellness and beauty, as well as supplying essential personal care products to every household in the UK.

Consumers are keen to see impactful change, for example eliminating non-recyclable plastic packaging or the many non-biodegradable plastic polymers and chemicals contaminating our oceans. Whilst a growing number of brands are taking significant steps to reduce their negative impact on the planet, these efforts are patchy and uncoordinated, and the Sustainable Beauty Coalition seeks to address this.

"Consumers want the beauty industry to do better – and they expect us to do better. To make real, tangible change, the industry must come together and collaborate. This is key and it's why we have formed the Sustainable Beauty Coalition. The beauty industry needs to be transparent, accountable and make changes now. We can and should do better." Millie Kendall MBE, chief executive, British Beauty Council


Does sustainable beauty matter to you?
If you work in the beauty industry, perhaps for a beauty brand, retailer or supplier, or in a store or salon, or as a mobile beauty therapist, beauty journalist or influencer, please add your name to the growing number of people who want to become part of the movement for change through collaboration. If you would like to be kept up to date on the work of the Sustainable Beauty Coalition and what is happening in the area of sustainable beauty, why not subscribe to the Sustainable Beauty Coalition newsletter
here
and you can also keep track of the latest news on social media:
·
LinkedIn
·
Twitter
·
Instagram
To help consumers steer a more confident path through the murky sea of 'greenwash', baffling jargon and confusing claims, the
Sustainable Beauty Coalition
has created the
Planet Positive Beauty Guide
- providing easy-to-digest information in four straightforward sections to help us all make greener beauty choices.