Weleda zones in …
Weleda sponsors The Model Zone 17-21 February 2017
It is the tenth year that Weleda has been supporting London Fashion Week models with the British Fashion Council project The Model Zone, which will open its doors again this February. This is the official LFW zone where models can rest and recharge their batteries between fittings and shows. The exact location each season is confidential, so that it remains a private haven where models can escape from the show pressure and media glare.
This relaxing retreat provides models with a nurturing oasis where they can unwind, shower, change, eat healthily, drink plenty of fluids, get some nutritional advice, discover the benefits of yoga and meditation, take off their make-up and enjoy a little pampering with organic skincare from Weleda.
Weleda will be offering models a special SOS Skin Food Facial – a 30-minute miracle worker. The facial skincare routine is designed to restore radiance using Skin Food as a moisture-boosting face mask, together with a selection of other organic Weleda facial care products made with calendula, chamomile, rosemary, lavender and almond (which are all ingredients in Weleda Skin Food) to de-stress and provide a pampering pick-me-up for LFW models during this demanding week of shows, fittings and photo-shoots.
Weleda's experienced team of beauty therapists Nisha Jani, Amanda Bucher, Rachael Leffman, Sarah
Morgan, Siobhan O'Connor and Natalie Lewis will offer revitalising treatments and massages plus natural skincare advice. Weleda homeopath Jo Permaul and Weleda pharmacist Evelyn Liddell will be on hand for wellbeing advice and holistic health consultations.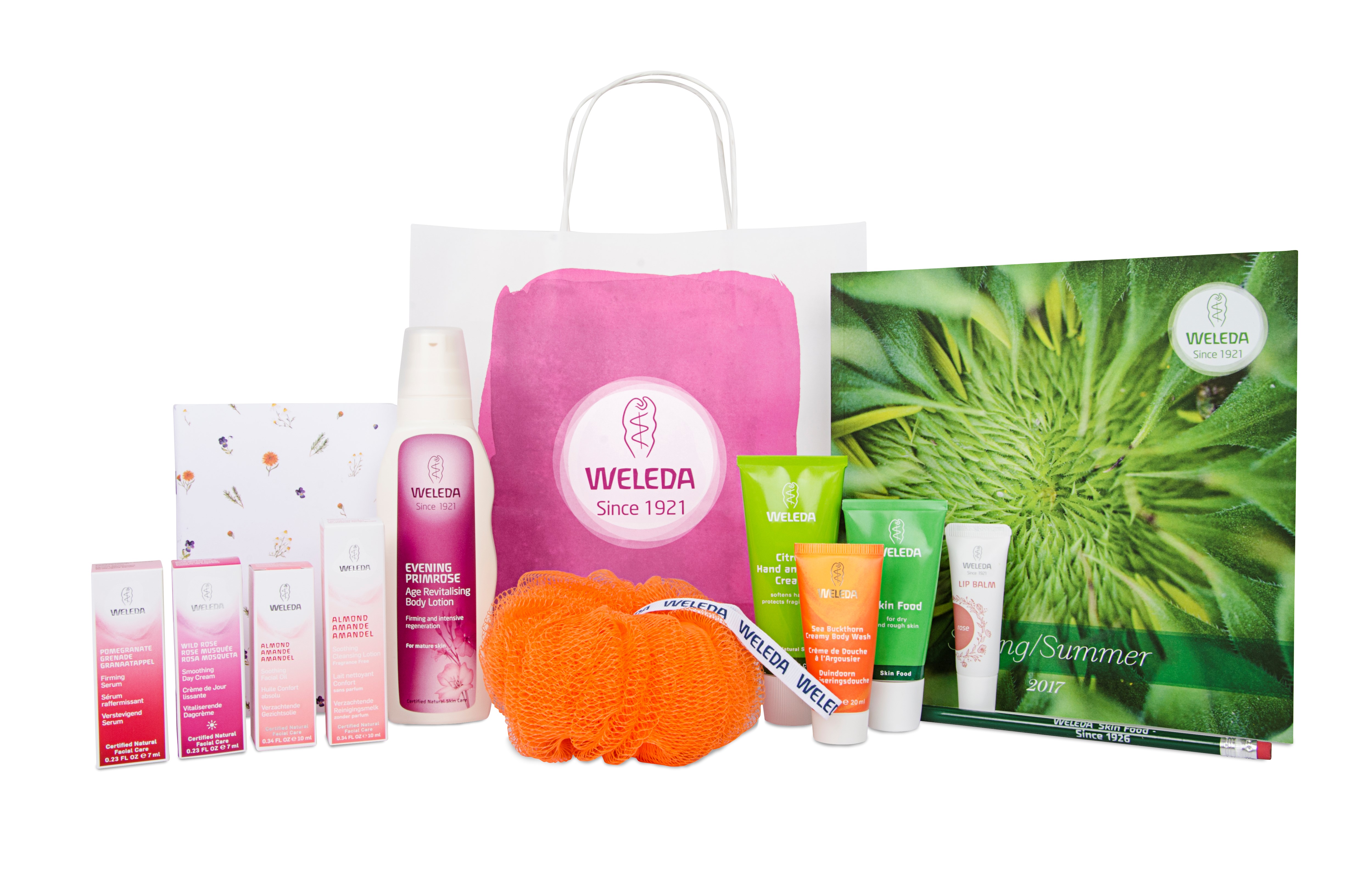 Models will take home a much sought after Model Zone goody bag containing some iconic Weleda Skin Food and other treats including a replenishing Citrus Hand & Nail Cream, a revitalising Evening Primrose Body Lotion, and some handy travel minis to pop in a handbag when hotfooting it to the next event. Weleda will be giving models a sneak preview of their new trio of Tinted Lip Balms in Rose, Nude and Berry Red, to keep lips moisturised and protected in the cold February winds.
The bathrooms in The Model Zone will be stocked with Weleda organic soaps, shower gels, natural toothpastes and deodorants, plus Weleda's gorgeous 'Jardin De Vie' natural fragrances to keep models front-row-fresh.
Weleda Skin Food will also be working its magic backstage at many LFW shows where it has become a staple in so many make-up artists' kits. This season Weleda is sponsoring the skincare for the LFW presentation of fashion designer Paula Knorr on Saturday 18th February, with the make-up artist Martina Lattanzi using Weleda skincare and tinted lip balms to create a 'barely there' sheer beauty look to contrast with Paula Knorr's textural fabrics.