Weleda Comfort Zone
Weleda sponsors The Model Zone for LFW 15-19 September 2017
Weleda is delighted to again be anchoring the activity in The Model Zone for London Fashion Week this September. It's the tenth year that Weleda has sponsored the British Fashion Council project - the official LFW zone where models rest and recharge their batteries between fittings and shows.
Weleda's experienced team of beauty therapists Nisha Jani, Amanda Bucher, Rachael Leffman,
Siobhan O'Connor, Suzi Brown, and Neva Brahmbhatt will offer revitalising treatments and massages plus natural skincare advice. Weleda pharmacist and homeopath Evelyn Liddell will be on hand for holistic health consultations.
Models can book themselves in for a free Skin Food Facial – a 30-minute miracle worker. The facial skincare routine is designed to restore radiance using Skin Food as a moisture-boosting face mask, together with a selection of other organic Weleda facial care products to provide a pampering pick-me-up for models during this demanding week of shows and presentations, fittings and photo-shoots.
Tucked away from the media glare, this relaxing retreat provides models with a private haven where they can unwind, shower, change, eat healthily, drink plenty of fluids, take off their make-up and enjoy a little spoiling with organic skincare from Weleda.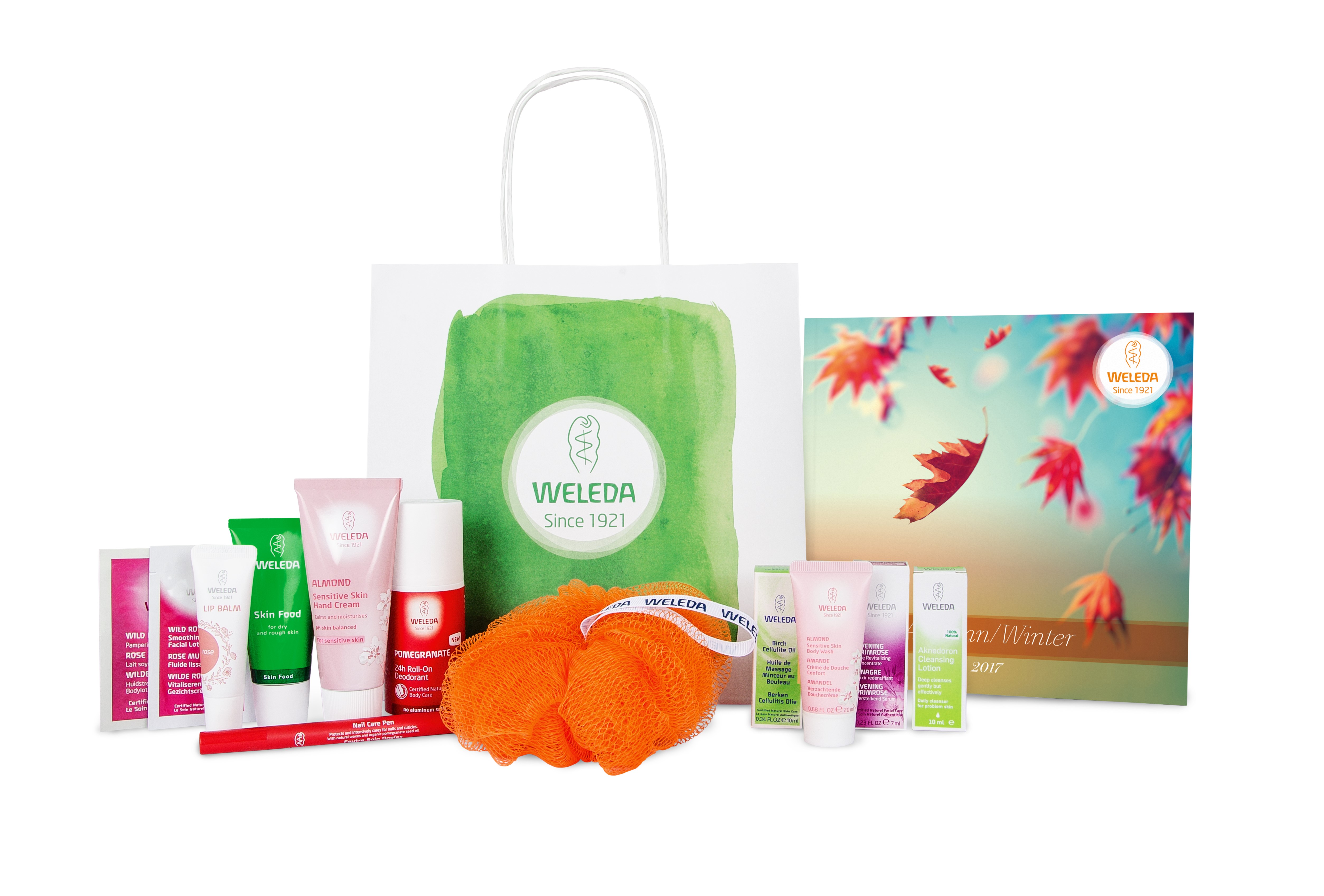 Models take home a highly prized Model Zone goody bag containing not only the iconic Weleda Skin Food but other treats including a replenishing Almond Sensitive Skin Hand Cream, an organic Pomegranate Nail Pen, Pomegranate 24h roll-on deodorant, plus Weleda's new 'Rose' Tinted Lip Balm. The bag also includes neat travel sizes of Almond Sensitive Body Wash, Aknedoron Cleansing Lotion, Birch Cellulite Oil and Evening Primrose Revitalising Concentrate.
The bathrooms in The Model Zone will be stocked with Weleda organic soaps and body washes, toothpaste and deodorants, plus Weleda's 'Jardin De Vie' collection of natural fragrances, to keep models front-row-fresh.
Weleda Skin Food will also be working its magic backstage at several LFW shows including the SS18 presentation of fashion designer Emma Charles on Saturday 16 September, with make-up artist Verity Cumming using Weleda skincare on all the models:
"I am such a fan of Weleda Skin Food, and Almond Soothing Facial Cream, and I notice models immediately relaxing when they recognise them on my makeup station! During fashion week, they go through constant makeup changes, leaving their skin feeling sensitive and sore. Some products can be especially harsh on the skin, but these delicious all-natural creams are soothing and calming, as well as working as beautiful primers for makeup application. Skin Food is my multifunctional hero, acting as the perfect sheeny highlighter. I prep first with Weleda Almond Soothing Facial Oil and Almond Soothing Facial Cream. I then pat a little Weleda Skin Food onto the cheekbones and add a swish to the bow the lip to create a beautiful natural highlight."