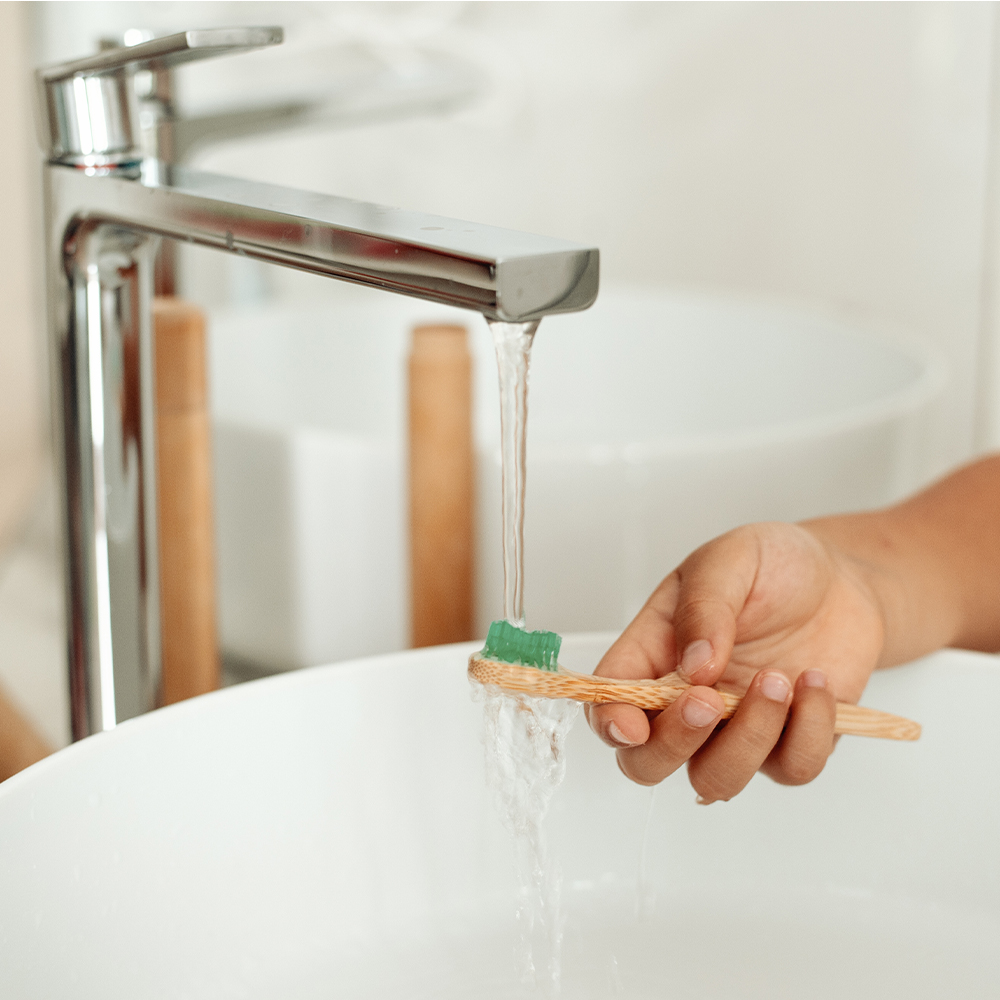 What causes poor oral health and how can nature help?
Weleda pharmacist and homeopath, Evelyn Liddell, talks oral health
13 May 2022





We chat to Evelyn Liddell, Weleda pharmacist and homeopath, about all things oral health. Read on to find out more about the power of natural ingredients, and Evelyn's recommendations for maintaining healthy teeth and gums.


What are the most common issues related to our oral health?
Caring for your teeth has obvious cosmetic and functional benefits. But did you know your gums are a reflection of your inner health? Poor oral hygiene is not only linked to dental cavities and gum disease, but also more chronic health conditions. Our oral cavity is the gateway to our stomach. So, it stands to reason, knowing how important our gut microbiome is, that we should care for the microbiome in our mouths also.
And what are the most common signs someone may experience if they have poor oral health?
Initial signs such as bleeding gums and bad breath can indicate problems developing with plaque, tartar, gum disease and cavities which can be addressed by a visit to the hygienist and improved oral hygiene at home – changing a toothbrush or toothpaste, brushing for longer or more frequently, and introducing floss and mouthwash for example all help. Mouth ulcers can sometimes indicate a loss of balance of the natural flora in the mouth, which ironically can sometimes result from oral care products that contain irritant synthetic ingredients. This is something we can all guard against when choosing our oral care products.
What causes poor oral health?
A lack of regular and efficient brushing often plays a part in poor oral health, together with poor diet. More specifically too much sugar in the diet is a common culprit. Also, some medication or cancer treatments can cause problems, as well as age or pregnancy related issues, these can all play a part in deteriorating oral health. The cost or affordability of dental care in many areas of the UK can influence the frequency of visits to the dentist or hygienist and, in turn, this plays a role in poor oral health. So, choosing the right products for home care is really very important.
Why are natural products a good choice?
Natural oral care products are a great choice for both people and planet. At Weleda we have been making natural dental products since the early 1920s when our original toothpaste and mouthwash were first introduced - both of which are still going strong 100 years on! The full range is NATRUE-certified genuinely natural and GMO-free, and the supply chains for our sustainable ingredients are UEBT-certified. Plus the packaging is made from recyclable aluminium (or glass in the case of the Weleda mouthwash). The products contain no detergents, no SLS/SLES, no bleaches, foam boosters or optical brighteners. They are made without synthetic fragrances, colourants, flavourings, deodorants, sweetening agents, emulsifiers, disinfectants or triclosan, so the balance of natural flora in the mouth – or microbiome - is not disturbed. The range is also made without fluoride, which is particularly popular in areas where water supplies contain added fluoride.
What are the best natural ingredients for oral health?
One of the most popular natural ingredients in our range is Ratanhia, also known as Krameria. We use an extract of soothing Ratanhia root sourced from long-term farming partners in the Peruvian Andes. Rich in antibacterial tannins, Ratanhia is included to ease swelling and redness and strengthen the gums, and help prevent bleeding gums. The root's distinctive red colouring gives the toothpaste and mouthwash a pink colour. Another useful oral care ingredient is Calendula, which is valued for its healing properties and as an effective natural antibacterial, anti-inflammatory and antifungal - an all-round top choice. Myrrh is another useful antimicrobial - included to soothe inflammation or irritation and tone, strengthen and tighten the gums. Salts – sea salt and bicarbonate of soda – are also very popular ingredients. Natural sodium bicarbonate helps neutralise harmful plaque acids and protects teeth from the build-up of plaque, tartar or staining. Sea salt stimulates salivation to increase the cleaning power of the natural ingredients.
Shop the Weleda Oral Care Range: