Certifications and labels
We are proud to be certified by NATRUE. All our vegan products are marked with our vegan seal and Weleda has never tested any of its individual ingredients nor finished beauty products on animals.
NATRUE
Natural cosmetics are not always natural cosmetics. NATRUE is the first internationally recognised quality seal for organic and natural cosmetics and thus creates clarity in the label 'jungle'. Any products featuring the label of NATRUE guarantee the highest standards.
Natural and organic ingredients
Sustainable production process
Environmentally-friendly practices
No synthetic fragrances or dyes
No silicone oils, No ingredients from petrochemicals
No animal testing
No irradiation of end products or herbal ingredients
Each product is inspected by independent certification companies, the non-profit organisation NATRUE sets the strict criteria for the NATRUE standard, and the independent certification teams ensure that that NATRUE standard is met.
Cruelty Free Cosmetics
Weleda has never tested any of its individual ingredients nor finished beauty products on animals. We don't carry any bunny symbols on our packs because we are a global brand with international packaging, and we have the NATRUE seal on every single one of our cosmetics. NATRUE is against animal testing; their criteria stipulates:
"Products must comply first and foremost with the basic requirements of Cosmetics Regulation (EC) No 1223/2009, particularly with regard to their composition, safety, efficacy and labelling requirements. Furthermore, animal testing is fundamentally against NATRUE's underlying values and ethics. It is for this reason that the NATRUE criteria extends the animal testing ban on finished cosmetic products as regulated by Regulation (EC) No 1223/2009 to countries outside the EU."
Our products are NATRUE certified natural or organic
We aim to use only the purest wild-harvested, biodynamic or organically grown ingredients, and every single one of our natural and organic cosmetics is NATRUE certified. NATRUE is an international Association that has promoted and protected authentic natural and organic cosmetics since October 2007 when it was first founded. The NATRUE standard sets a high benchmark for quality and integrity so people worldwide can identify and enjoy natural cosmetics truly worthy of that name.
Free from
NATRUE and Weleda have a lot in common: we want to promote natural skin care and have a high standard of quality, with a strong emphasis on natural and organic ingredients and their careful processing. We want you to know why you can trust us and our products. NATRUE also attaches great importance to environmentally-friendly manufacturing processes. All of Weleda's products are free from petroleum-derived ingredients, synthetic preservatives, synthetic fragrances, GMOs, and they are never tested on animals.
Visit the official NATRUE website
Different criteria for each type of product
The evaluation process for each type of product is different, since (for example) skin lotion can't be evaluated using the same criteria as shampoo, either in the ingredients or in the manufacturing process. NATRUE controls are independent and the organisation works on a non-profit basis, with all criteria and information publicly available. Transparency is a fundamental principle for NATRUE – as it is for us.
Constant improvement to reach the highest level of certification
NATRUE-standard products are certified at three levels, all highly respected benchmarks.
NATURAL COSMETICS – genuinely natural ingredients (but not necessarily organic) and production processes, with no GMO, synthetic ingredients or artificial additives allowed.
NATURAL COSMETICS WITH ORGANIC PORTION – at least 70% of the natural ingredients must come from certified organic production and/or controlled wild collection.
ORGANIC COSMETICS - at least 95% of the natural ingredients must come from certified organic production and/or controlled wild collection.
Whether 70% or 95% organic, the entry level for NATRUE certification guarantees minimum levels of natural substances and maximum permitted levels of derived-natural substances. No other standard has such a strict definition of naturalness and authenticity that does not allow for ambiguities. NATRUE certification is not just about naturalness or organic standards, it is also an assurance for the consumer that a product or ingredient is green in other ways: responsibly and sustainably sourced, free from genetically-modified ingredients, paraffin oils or petroleum-derived ingredients and silicone oils, and cruelty free.
Vegan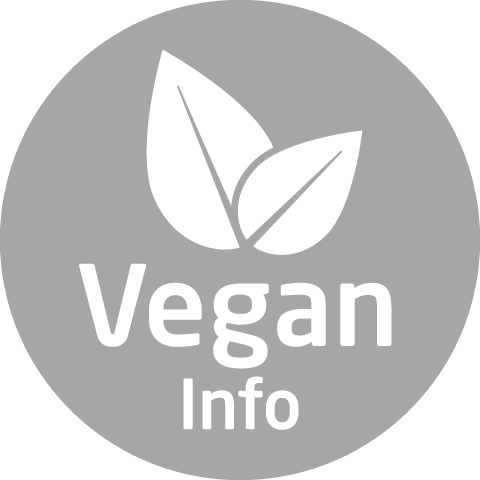 In-house label
With our Vegan Label one can see at a glance which products do not contain any animal ingredients. All products with the company's Vegan Label are clearly and visibly marked and ensure 100% vegan cosmetics.
These products to not contain any honey, beeswax or other animal products.


Cruelty Free Cosmetics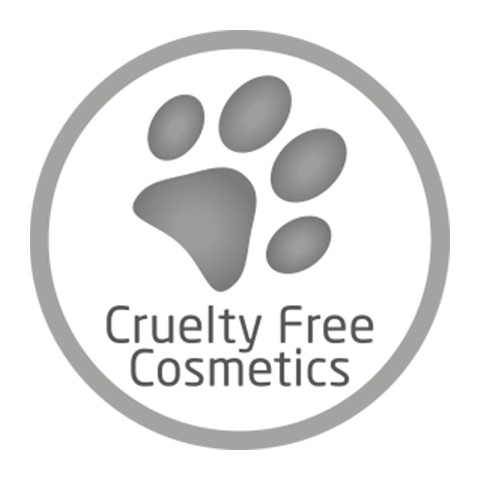 Weleda has never tested any of its individual ingredients nor finished beauty products on animals. We don't carry any bunny symbols on our packs because we are a global brand with international packaging, and we have the NATRUE seal on every single one of our cosmetics. NATRUE is against animal testing; their criteria stipulates:
"Products must comply first and foremost with the basic requirements of Cosmetics Regulation (EC) No 1223/2009, particularly with regard to their composition, safety, efficacy and labelling requirements. Furthermore, animal testing is fundamentally against NATRUE's underlying values and ethics. It is for this reason that the NATRUE criteria extends the animal testing ban on finished cosmetic products as regulated by Regulation (EC) No 1223/2009 to countries outside the EU."