Weleda sponsors 'Green Pioneer' Award
Weleda is delighted to be sponsoring one of the
2017 P.E.A. Awards (People. Environment. Achievement)
which recognise sustainable advances or achievements and shine the spotlight on sustainable superheroes all over the UK.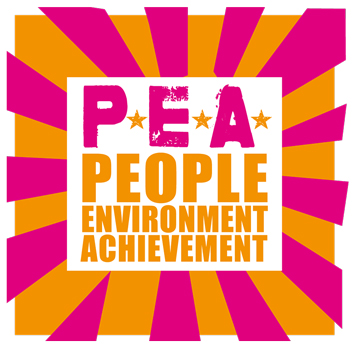 Weleda has sponsored the 2017 Green Pioneer Award, an accolade that will be presented on 13 October to an individual, group, community, business or organisation in the UK that has been fearless enough to rip up the rulebook. The winner will have pioneered a new and more sustainable approach to a particular project or initiative, or implemented radical ideas that have improved sustainability.
They may have spent years designing some clever gadget to help safe the planet, or moved the goal posts to make a specific project more sustainable, or inspired their local community to take action, or they may have fought to push a brilliant new idea past senior management in a multinational.
The winner will be honoured at a celebratory black tie P.E.A. Awards Dinner at the City of London's Banking Hall on 13 October, alongside 8 further prestigious awards.
Weleda are known for leading the way in sustainable production in the health and beauty industry, as Jarvis Smith, founder of the P.E.A. Awards, explained:
"Weleda has led the way in sustainable beauty since 1921, so the brand is the perfect partner for a category that will recognise and celebrate the pioneering work of an individual or team in this year's P.E.A. Awards".
As a pioneering member of the UEBT (Union for Ethical Bio Trade), Weleda is widely recognised for leading the way in sustainable beauty in the cosmetics industry. Weleda continues to push boundaries in pursuit of natural wellbeing.
For example, in 2007 Weleda and other leading natural cosmetic manufacturers founded NATRUE, a non-profit organisation that defines a clear criteria and international standard for the use of the term 'natural cosmetics', resulting in the now highly respected NATRUE certification standard for natural and organic cosmetics that features on every one of Weleda's beauty products.
Weleda's Jayn Sterland commented:
"We are excited to hear more about the shortlist for this new award. The winner will be pushing boundaries and spearheading change in their sector, serving as an inspiration to us all. We look forward to presenting the award to a worthy winner in October".
The shortlist for the Weleda Green Pioneer award is as follows:
Claire Morsman, Morsbags
Shyamsunder Paliwal, Working for Eco Feminism
QED (team)
Gordon Reid, MacRebur
Find out more about the P.E.A Awards »