This competition is now closed
Read the terms & conditions at the bottom of the page.
2018 Weleda Cleaner Beauty Blogger Competition
Weleda has been searching for THE MOST INSPIRING CLEANER BEAUTY POST in a Blogger Competition designed to help spread the word about the benefits of cleaner beauty. For Weleda 'cleaner beauty' is a way of life, as we have been manufacturing products using only natural ingredients since we were first founded in 1921. All our natural and organic cosmetics are made without artificial additives, synthetic preservatives or parabens, without microplastics, without sulphates such as SLS/SLES, without mineral oils or petrochemical derivatives, without silicones, without GMO ingredients. Every single one of our cosmetics is NATRUE certified.

But for Weleda the concept of Cleaner Beauty extends even further - from the sustainable ingredients used in our products, growing our own organic ingredients biodynamically, sourcing with respect for all our raw materials and our UEBT certification, nurturing long-term fair trade partnerships around the globe, through to our recyclable packaging.

We invited bloggers to consider the products in their beauty regime and write a creative and visual post on a Cleaner Beauty theme that would engage and motivate readers to do likewise because we can make a difference!


Cleaner Beauty Blogger Competition Winner Announced!
We are excited to announce that a winner has finally been selected from our Cleaner Beauty Blogger Competition.
Since the competition closed on 20 July, our expert judges have been closeted away reading the entries, and whittling down the shortlist from which the winning blog post was finally picked.
A huge thank you to our judges, Katie Hill from MyGreenPod, Charlotte Morris from SkinNinja, Diana Verde Nieto from Positive Luxury, Ana Green from AnaGoesGreen, and our own Jayn Sterland, who all selected their favourites and
the most inspiring post from Hazelnutmusings.co.uk came out a clear winner
!
We are so thrilled for our winner
Kayleigh
who will soon be enjoying her well deserved Weleda prize!
Thank you to all the bloggers who took the time to enter our competition. We really enjoyed reading all the wonderful posts and we will be sharing the links to some of our favourites over the coming weeks!
We hope you enjoy reading Kayleigh's lovely article:
Why & how I'm switching to clean beauty products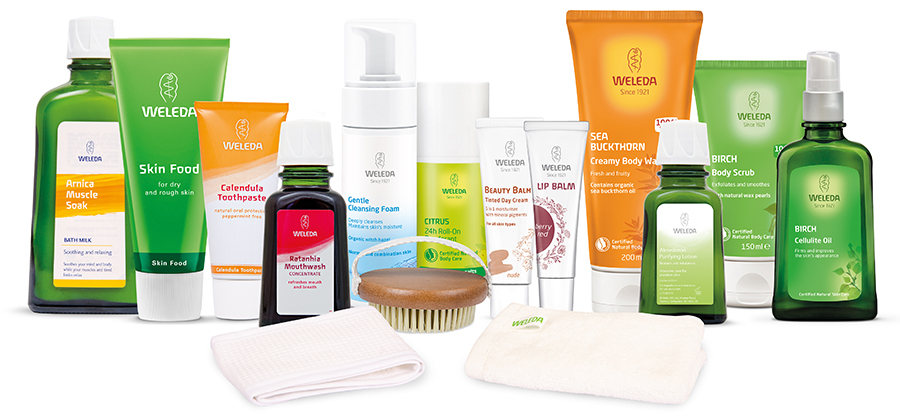 Prize:
A Weleda Cleaner Beauty Collection worth over £150 to encourage the winner on their path to more conscious beauty choices and to celebrate becoming a Weleda Cleaner Beauty Ambassador.
A celebratory Weleda Skin Food facial
An aromatic Weleda body massage
(both to be arranged at a suitable date and venue to be agreed with the winner and redeemed before the end of 2018).
Reasonable travel expenses to that location for the winner to receive their prize.
Overnight accommodation if required.
A Cleaner Beauty Ambassador logo which the winner can feature on their blog until the end of 2018.
The winner will feature on the Weleda website and social media platforms, which will help raise the profile of the winner's blog.
A big thank you to the judging panel

An internal Weleda judging panel led by managing director Jayn Sterland selected a shortlist of potential winners in early August.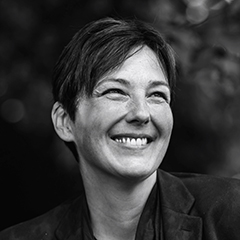 Jayn Sterland, Weleda UK
Jayn joined Weleda in 2008 and was appointed managing director in 2016. Jayn has a firm belief that a businesses' Corporate Social Responsibility (CSR) team should report to the CEO, to ensure it is not used solely as a marketing tool but becomes genuinely embedded in all the company's activities and thinking. Jayn regularly gives talks to the industry and to consumers about the value of authentically natural and organic cosmetics, and in 2017 was voted No.1 in the UK natural and organic cosmetics industry Top 25 for the second year running.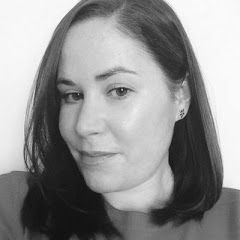 Ana Green, AnaGoesGreen
As a writer and blogger, Ana loves to champion natural, organic and eco-friendly options on her award-nominated blog anagoesgreen.co.uk, helping to spread the word and celebrate the benefits of natural beauty, one product at a time. Highlighting brands making exceptional products, whether that is due to their ingredients ethos, eco-friendly packaging or commitment to no animal testing, Ana features interviews and information to help readers on their own natural beauty journey. Ana is a Beauty Shortlist Mum & Baby Awards judge for 2018 and was also involved in the 2017 Beauty Awards with OK! Magazine.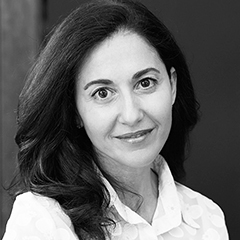 Diana de Verde, Positive Luxury
Diana is the Co-Founder and CEO of
PositiveLuxury.com
, the company behind the Butterfly Mark: a unique interactive trust mark awarded to luxury lifestyle brands in recognition of their commitment to having a positive impact on people and the planet. Diana is a globally recognized figure in the sustainability field, having been trained by Al Gore at the Alliance of Climate Change in 2007 and subsequently honoured by the World Economic Forum as a Young Global Leader in 2011, also serving as a board member for the World Economic Forum Young Global Leader community. She sits on the Sustainable Development Goals Advisory Council, is an advisor to the British Fashion Council and the European Council of Conservation International.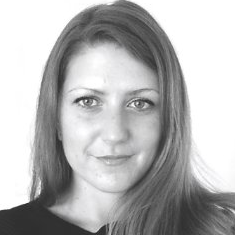 Charlotte Morris, SkinNinja
Charlotte heads the Growth & Marketing team at Sciapps, makers of SkinNinja.com which is a free to download app that independently matches evidence and research from respected sources to over 200k ingredients, across 850k products. Users are able to select up to 20 separate concerns to track, including carcinogens, contact allergens and hormone disruptors. Not only does SkinNinja alert users to what's hiding in their cosmetics and personal care products but it also provides alternative product switches based entirely on a user's individual preferences and needs. All via the simple scan of a barcode.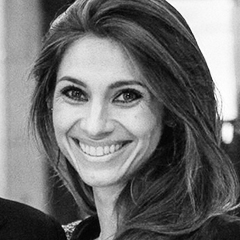 Katie Hill, MyGreenPod
Katie is co-founder and editor-in-chief of MyGreenPod.com and MyGreenPod Magazine, distributed with the Guardian. MyGreenPod showcases ethical and sustainable products and services in sectors ranging from health and beauty to energy and finance. As well as sharing conscious alternatives to the mainstream options commonly found on supermarket shelves, MyGreenPod also covers the latest environmental news and provides in-depth. The goal is to help consumers to understand their real options and inspire individual switches that collectively drive mass change. Katie is also a contributing co-editor at GreenSpirit and was previously a deputy editor at Which?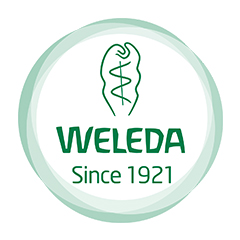 Terms & conditions
The competition is open to bloggers resident in the UK.

The competition is not open to any Weleda employee or Weleda Wellbeing Advisor or their immediate family members.

The blog post must be written in the English language, aimed at a UK audience.

The blog post must contain a minimum of 500 words of copy.

The blog post can include other brands but should include Weleda.

For the purposes of this competition, entries will need to be posted on the blogger's dedicated blogging platform, such as BlogSpot, Wordpress or Wix sites, with or without their own domain. We cannot accept entries posted on social media platforms such as Facebook or Instagram.

The competition will not be judged on the overall appearance or general content of the blog site. It will be judged purely on the content and appearance of the specific Cleaner Beauty blog post.

Whilst the copyright to the winning blog post remains the property of the blogger, Weleda reserves the right to feature the winning blog post on the Weleda website and Weleda social media platforms with links to the winning blog post.

There is no cost to enter; no purchase is necessary.

No cash alternative will be offered.

There will be only one winner, one prize.

The judges' decision is final.