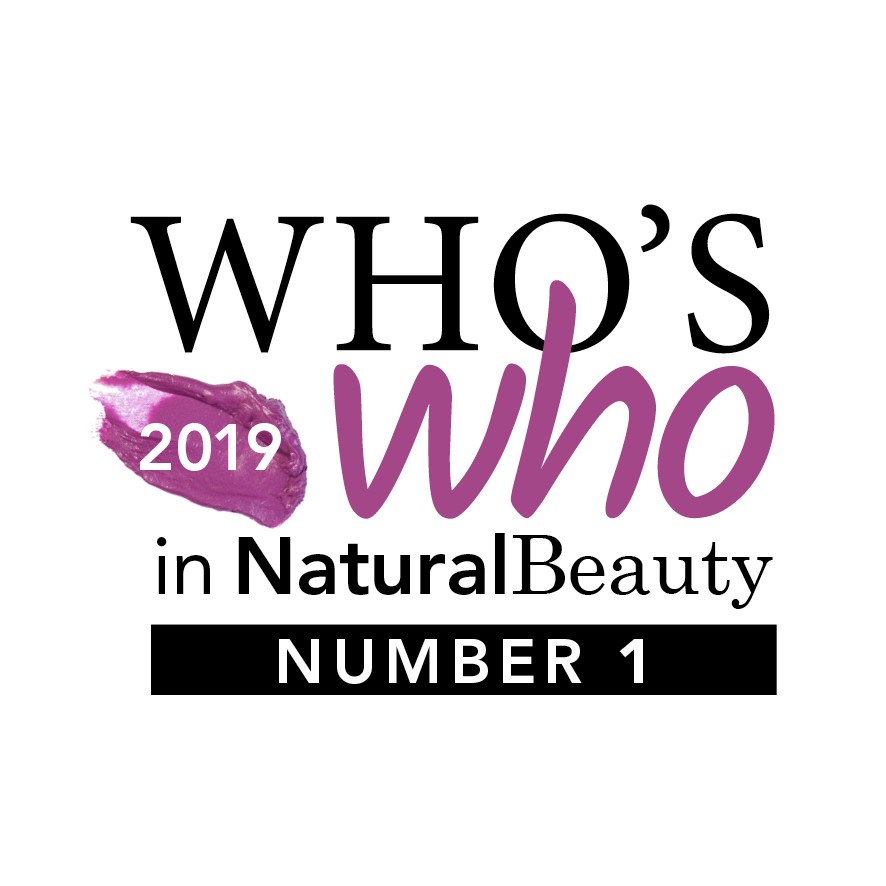 Jayn Sterland at No1 four years running in UK's 'Who's Who in Natural Beauty'
Jayn Sterland, managing director of Weleda UK & Ireland, has once again held on to the top spot in this year's 'Who's Who in Natural Beauty' for the fourth consecutive year! Published in the autumn issue of Natural Beauty News, the Top 25 provides an overview of the leaders and prominent figures who are influencing and leading the UK's natural beauty industry, all voted for by their industry peers.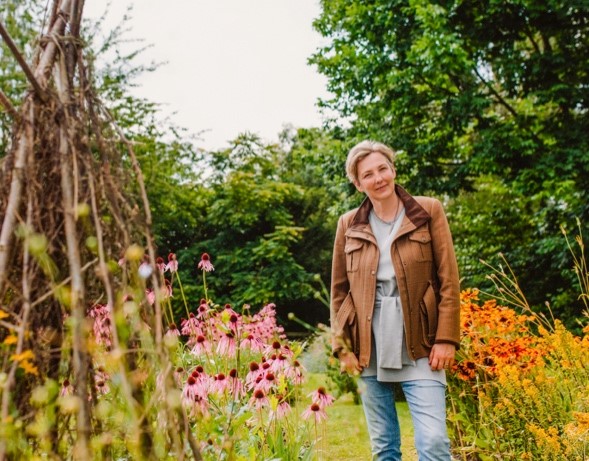 The magazine's Editor Rosie Greenaway commented:
"With a near-century of unique natural heritage behind it, Weleda isn't just another beauty business – and Jayn isn't just another managing director. Sustainable principles have always informed her life, and they drive everything the pioneering brand seeks to achieve too. An energetic activist for social and environmental responsibility, Jayn's a committed campaigner for cleaner beauty who's dedicated to harnessing Weleda's rich and distinctive past to lead our sector forward."
Jayn, who has regularly appeared in the Top 25 since 2013, commented on hearing the news:
"I am immensely proud and honoured to be find myself in the No1 spot, especially as it is voted for by the industry itself. In certified organic beauty we work to the highest standards, ensuring our products enhance the health of our customers and that of the planet. I commit to work tirelessly, with my colleagues, to do the right thing daily by balancing people, planet and profit and helping to clean up the beauty industry by holding it responsible for its actions."
The list includes founders of beauty brands, manufacturers, bloggers and influencers, writers, distributors and make-up artists who all champion natural and organic cosmetics on a daily basis.
As Rosie Greenaway explained:
"As natural beauty edges towards the mainstream, our industry has been busy working at grassroots level to build demand and dictate trends – which makes for an amazing Who's Who for 2019. Meet our sector's true movers and shakers. They're the people who've shaped the industry all through the year - nurturing brands, spreading knowledge and building awareness."
Jayn Sterland - Weleda
Jo and Stuart Chidley - Beauty Kitchen
Alex and Kim Barani - Kinetic
Lorraine Dallmeier - Formula Botanica
Helen Yeardsley – Y Consultancy
Tabitha James Kraan - TJK Organic Hairdressing
Ailish Lucas – The Glow Getter
Janey Lee Grace – Radio presenter and writer
Fiona Klonarides - The Beauty Shortlist
Sonia White – Amarya
Dr Mark Smith – NATRUE
Imelda Burke - Content Beauty & Wellbeing
Clare and Rebecca Hopkins – Balance Me
Yelena Serebryakova – Lena Wild
Katie Hill – My Green Pod
Dominika Minarovic and Elsie Rutterford – BYBI Beauty
Kirstie and Luke Sherriff – Pinks Boutique
Mel Jenkinson – Glow Organic
Lou Dartford – Makeup artist
Alex Nicolaou – NINI Organics
Mitch McCarthy-Kalischer – Holland & Barrett
Ariane and Delphine Chui – Ftoxins
Graeme Hume – Pravera
Emma Thornton – TRUE Skincare
Georgia Barnes – Soil Association
Get to know Jayn
No1 of the 'The Who's Who of Natural Beauty' - find out the national and global events that Jayn will be speaking at.
Read more about Jayn