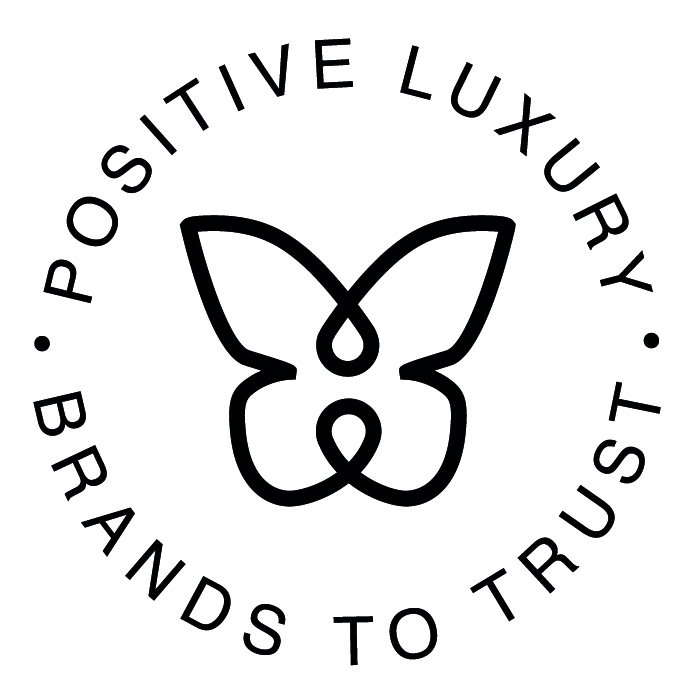 Weleda features in new report
Positive Luxury Predictions Report 2020
In the week that British broadcaster and world-renowned naturalist Sir David Attenborough warned in a BBC News interview
1
that the moment of crisis has come and we can no longer prevaricate about climate change,
Weleda has been featured in the Positive Luxury Predictions Report 2020
which shines a light on initiatives inspiring and influencing consumer attitudes towards biodiversity and sustainability.
The new Report explores the loss of biodiversity, with input from thought leaders and case studies on sustainability in the luxury industry, asking and answering the questions "What does biodiversity mean to the future of the planet, and how can luxury remain sustainable?"
Weleda's new
YOU ARE NATURE
campaign is highlighted as an example of how a beauty brand can connect with the consumer to inspire change. Weleda also features in a further
three-page Q&A interview with An Driessens
, Weleda's Head of Global Marketing, about Weleda's new UEBT 'Sourcing with Respect' certification and its significance for both consumer and company.
Attenborough criticised the slow progress that governments have made, pointing out:
"There has been a huge change in public opinion. People can see the problem, particularly young people can see the problem, and that must force governments to take action. We have to realize that this is not playing games… this is an urgent problem that has to be solved".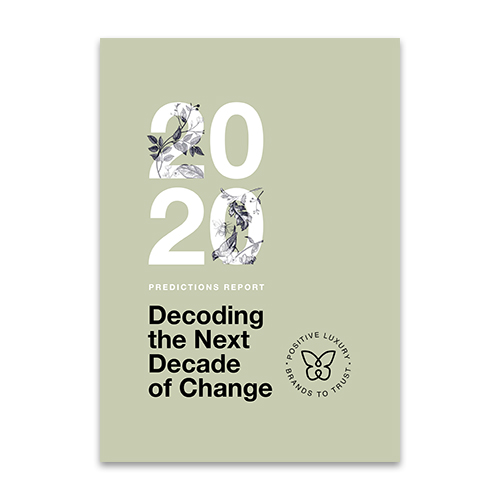 The new 78-page report from Positive Luxury will launch at Davos at the World Economic Forum annual meeting 'Stakeholders for a Cohesive and Sustainable World' on 21 January 2020, and simultaneously at a London press launch.
The UN executive secretary of the UN Convention on Biological Diversity, Elizabeth Marum Mrema, also urged governments this week to take definitive action on deforestation, pollution, and the climate crisis to avoid catastrophic consequences. Her message came on the eve of the Davos World Economic Forum where biodiversity loss has been highlighted as the third biggest risk to the world this year, ahead of infectious diseases, terror attacks, and interstate conflict.
"People's lives depend on biodiversity in ways that are not always apparent or appreciated. Human health ultimately depends on ecosystem services: the availability of freshwater, fuel, food sources. All these are prerequisites for human health and livelihoods," Mrema told The Guardian
2
.
Positive Luxury, the organisation behind the Butterfly Mark awarded to luxury brands and businesses in recognition of their commitment to creating a positive impact on both people and planet, has featured WELEDA as an inspirational case study in its 2020 Predictions Report, Decoding the Next Decade of Change, which examines current and future consumer trends and attitudes.
Weleda's YOU ARE NATURE campaign
reminds us all of our inherent interconnection with nature, and celebrates that we spring from the natural world and are rooted in it, just as much as the trees in the forest. The campaign was developed to reinforce the precious link between nature and ourselves, inspiring consumers to find their natural match within the Weleda range of natural and organic skincare - made entirely from sustainable ingredients sourced responsibly from the natural world - as a way to reconnect with nature.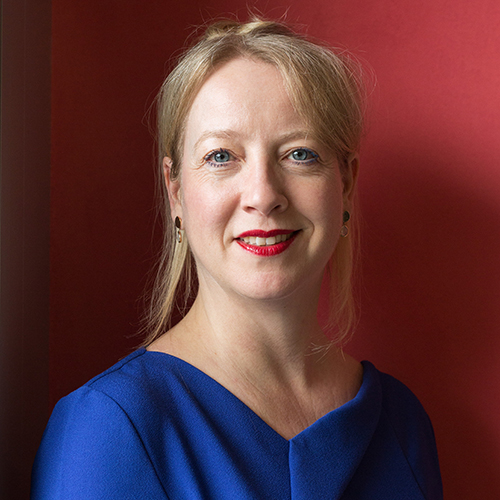 "As a brand, Weleda wants to reconnect people with nature and celebrate that we too are nature. Those values have never been as relevant to consumers as in today's world where we are most of the time disconnected from nature." An Driessens, Weleda's Global Head of Marketing
As the Report explains:
"Weleda is taking storytelling to the next level to strengthen and advance its position through a new communications campaign designed to appeal to a fresh audience. Weleda designed YOU ARE NATURE with inclusivity and authenticity as the two guiding principles of the campaign. The beauty brand reminds us of how closely connected we are with nature using very clean and understandable analogies and beautiful images, making the conscious decision to embrace an aesthetic as natural as possible, using diverse and international models, limiting the use of makeup, and actively avoiding any retouching of the imagery."
Weleda's YOU ARE NATURE campaign
has been designed to run in 8 regions around the world, across multiple channels and platforms in various formats from print to digital, with digital film and social media videos at its core. The campaign will expand to online advertising and television, outdoor advertising, in-store at point of sale, and at European trade and consumer shows such as Vivaness in Nuremberg in February and
Natural & Organic Products Europe
in London in April.
A free copy of the Positive Luxury Predictions Report can be downloaded here:
www.positiveluxury.com/predictions-report-2020