Hat trick for Weleda's Jayn Sterland!
Third year at No.1 spot in UK natural beauty industry's Top 25
Jayn Sterland, managing director of Weleda UK & Ireland, has retained her top spot in this year's 'Who's Who in Natural Beauty', published in the autumn issue of Natural Beauty News. The magazine's Editor Rosie Greenaway commented:
"This year's Who's Who is proof of a solidarity I witness every day in our industry – a shared vision for beauty which is being championed by pioneers and newcomers alike. Of course, each finalist will celebrate their individual successes, and rightly so, but to see so many prominent names working synergistically to advance the market is truly heart-warming. It's evidence of what a progressive time this is for the sector!
"I'd also like to add my personal congratulations to Jayn Sterland. She has reached the number one position again because of her tireless commitment to the cause. The industry really wouldn't be the same without her."
Jayn has regularly appeared in the Top 25 since its launch in 2007, and has been voted into No.1 position for three consecutive years.On hearing the news Jayn commented: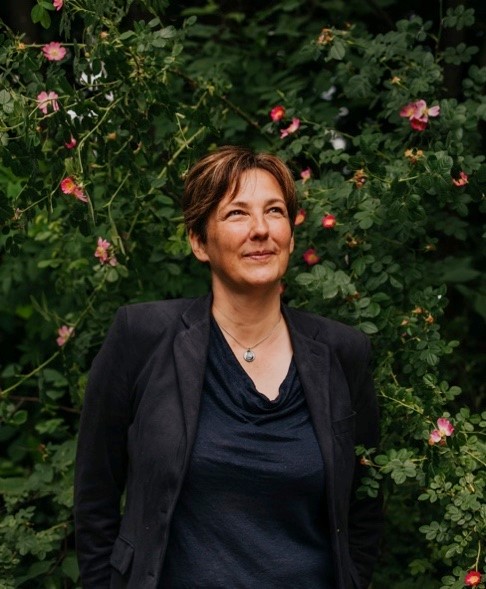 "I'm bursting with pride. Ten years ago I joined Weleda and I'm eternally grateful to work for such a pioneering ethical company, where I get to learn so much from so many amazing colleagues. I feel honoured to work with such a dedicated team, helping to raise standards and making a discernible difference."
As published in Natural Beauty News:
"Jayn Sterland has spent over 25 years managing leading fashion and beauty brands, acting as an advocate for honest, sustainable business practices which prioritize purpose over profit. For more than a decade she has ploughed her energy into Weleda, helping to drive the beauty industry towards social and environmental responsibility – a mission she continues as a public speaker and columnist. With a passion for what she calls 'conscious beauty', she promotes a healthy holistic lifestyle, encouraging the idea that authentic beauty comes from within."
The Top 25 provides an overview of the prominent figures and innovators who are shaping and leading the UK natural beauty sector, all voted for by their industry peers. The list includes founders of beauty brands, manufacturers, bloggers and influencers, writers, distributors and make-up artists, who all champion natural and organic cosmetics on a daily basis.
Read more about Jayn