NEW : Biodynamic Gardening Club - gardening for health and happiness
We know how much our customers value their health and all things natural, so we're delighted to tell you about an exciting new online Biodynamic Gardening Club that we are involved with, which is all about tuning into nature, finding new ways to live more in harmony with our planet, and nurturing greater health and wellness for you and your garden.


Our new gardening partner
So we're partnering with the Biodynamic Association to bring you a great new
Biodynamic Gardening Club
that will introduce new people to organic growing using the biodynamic methods we use at our own Weleda gardens.
Experience… the joy of gardening biodynamically
Grow... delicious food brimming with health and vitality
Create…your own mini haven of biodiversity
Learn… how to make small differences that count
Achieve… more balance and harmony
Connect… with like-minded enthusiasts
Join the Biodynamic Gardening Club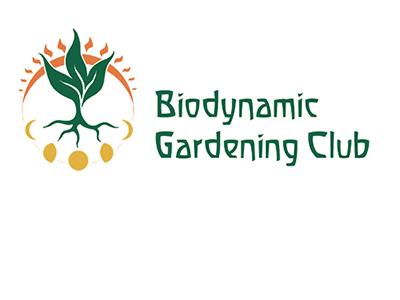 Who's it for?
The club is for everyone who is curious to know more about biodynamics. It doesn't matter whether you have a tiny urban patch, an allotment, belong to a community garden, or just fancy growing your own salad leaves, everyone is welcome.
Exclusive club benefits
A quarterly member e-newsletter, including a delicious seasonal recipe such as this Summer Garden Salad featured in the Spring into Summer Club e-news.
A dedicated Facebook page to share experience, tips, advice
Interactive webinars with experts in their field
Member events, regular offers and access to the member area on the Biodynamic Association website
Online resource library and informative articles like this one


Biodynamic Gardening Book
If you are curious about organic gardening and what biodynamic growing has to offer, then
Biodynamic Gardening
is the perfect way to get going. This incredibly accessible, practical guide comes with fully illustrated step-by-step instructions on biodynamic techniques for home gardeners and allotmenteers. Full-colour photographs and easy-to-understand charts and graphs provide helpful tools that anyone can understand.The biodynamic approach takes organic gardening to the next level, being mindful of the natural cycles of the moon and other planets. Topics include lunar charts, composting, rich and healthy soil, organically controlling pests and more. Enjoy tastier produce from your garden with this inspirational guide to growing veg, fruit and ornamental plants. Eco-conscious gardeners everywhere should be keen to explore methods that increase yield and harvest edible crops with a depth of flavour rarely matched on supermarket shelves. Biodynamic gardening methods promise both.
Crystal clear, practical advice tells you what to do when, from soil preparation and planting to harvesting at optimum times for the best flavour. 256 pages of shared know-how, with practical illustrations and glorious photography.
The new paperback edition is co-published with DK, using oil palm free paper and mineral oil free inks, printed on FSC paper from responsible sources.