Lavender Relaxing Bath Milk 200ml
Total relaxation from a lavender bath.
Lavender essential oil, the ultimate essence for rest and calm reflection. A classic aid to peaceful sleep, in a soft milky bath.
Description
In the world of natural essences, lavender is the definitive oil of peace and relaxation. An aromatherapeutic, soothing fragrance, it calms and balances the nervous system and revives spirits – your bedtime bath treat, especially at times of stress or agitation. Soak in a bath which is not too hot, and go straight to bed for a peaceful night and a strengthened spirit tomorrow.
Elevate your bathroom routine with our Lavender Indulgent Bathing Ritual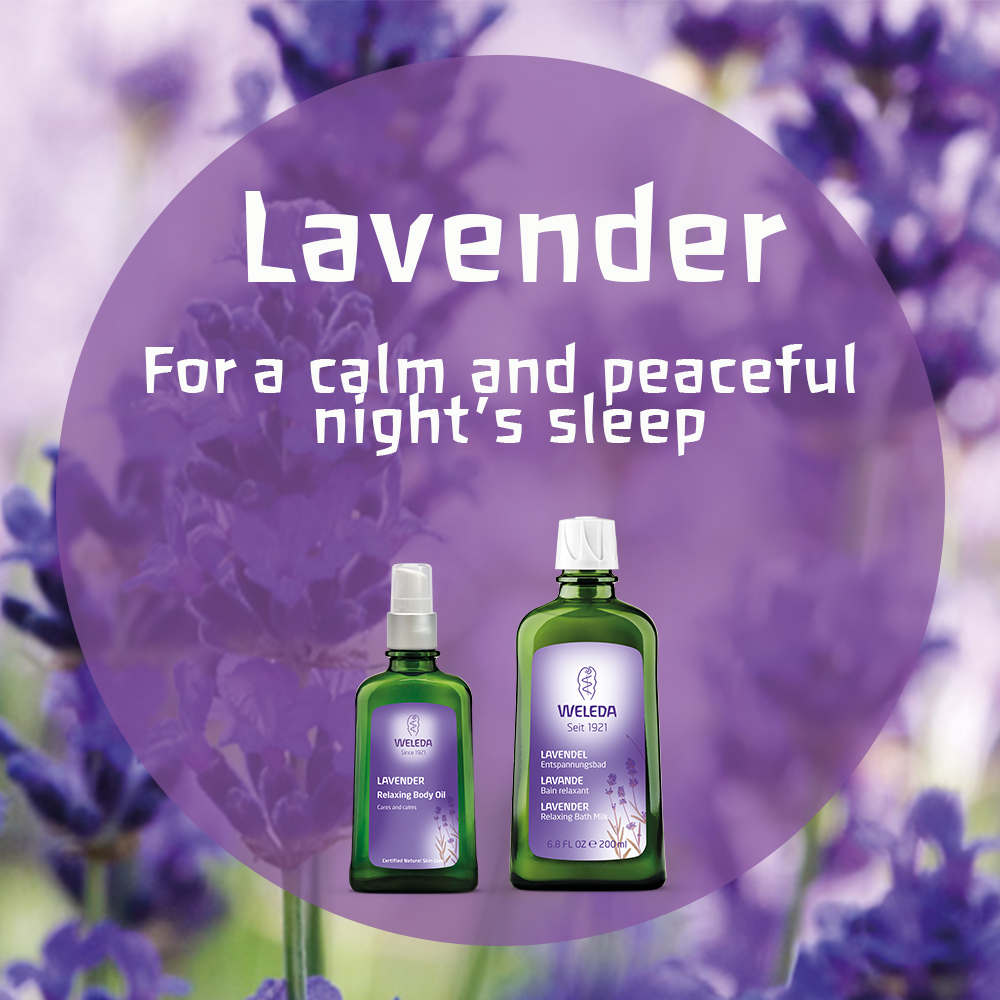 View the Lavender Ritual
Suitable for vegans.
Ingredients:
Water (Aqua), Lavandula Angustifolia (Lavender) Oil, Linalool*, Potassium Olivate, Glyceryl Oleate, Alcohol, Glycerin, Limonene*, Geraniol*. *from natural essential oils.
How to use:
Shake the bottle and pour three to four capfuls into a warm bath just before stepping in. Allow up to 20 minutes for the essential oils to take effect. After bathing use our Lavender Relaxing Body Oil.
Reviews (4)
Amazing

I have tried so many products that promise a good nights sleep after using but none of them have come close to this bath milk.I work in a busy hospital, do very long shifts and in need of something to relax and unwind at the end of the day, this milk truly works it's a godsend and I am on to my 4th bottle now , I have the best nights sleep after this and my aches seem to ease. Be prepared for an influx of orders as I have recommended this to all my colleagues and friends who are now hooked on this .

Very relaxing

I really enjoy using this product, I don't like some lavender scents but this one is really nice. A little goes a long way so it's great value for money. I use it for when I want to relax for a good nights sleep!

Bliss

I used this bath milk for the first time last night after receiving it as a Christmas gift. The smell is amazing, it doesn't fade after a few minutes. I could still smell it on my skin today and as a bonus my skin felt so very soft and silky. I had the best night's sleep I have had in a long time. I love this product, can't wait to try more!

lavender scent lasts

I have always loved a lavender scent. It relaxes me at the end of a busy day. I have tried other lavender bath products from other companies and many of them have such a faint lavender smell, or don't last my whole bath! This bath milk has a strong lavender scent- lasting for my whole bath and the smell stays on my skin - helping me sleep even better!