Natural Wellness Every Day
Activate your wellbeing from within
By Emine Rushton


Practical & pleasurable wellness advice for every part of your life, from the experts in sustainable beauty and natural health – Weleda
"For the first time here is a book to share the fruits of Weleda's 100 years of pioneering vision and natural wisdom in a way that sees and supports the whole human being. In harmony with nature, always; empowering you, in all areas of your life, to activate your own wellness from within, every single day." Emine Rushton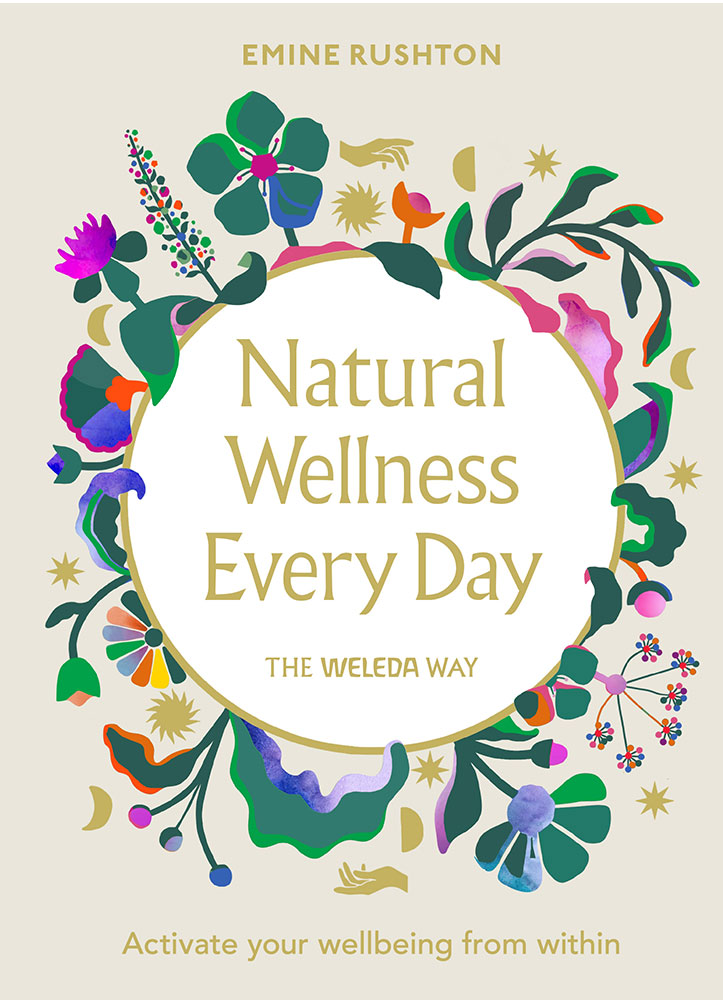 Available to purchase January 13th 2022 via Weleda.co.uk, your Local Wellbeing Advisor, Amazon, Waterstones, plus more to be announced soon...
Health and beauty begin from within. Covering nature, skin, health and self care,
Natural Wellness Every Day
is bursting with insights, tips and recipes for a complete mind-body approach to wellbeing. Guided by the experts at Weleda, this manual draws on 100 years of expertise to bring specialist holistic advice to all – from soothing rituals and natural remedies, to the powerful benefits of seasonal self-care. This book will not only educate you on the natural powers and uses of certain herbs and flowers, debunk health and beauty jargon around sustainability and encourage you to embrace effective self-care rituals, it will also speak to the power of uniting yourself with the natural world and its cycles to offer practical solutions to everyday health and skin dilemmas and promote health and wellbeing throughout the seasons.
Nature care – work in harmony with nature to empower your connection to the world
Healthcare – find your threefold type and learn how to use the plants around you
Skincare – debunk beauty product jargon and follow the seasons to care for your skin
Self-care – reclaim your rest and explore holistic practices to feed your spirit
Natural Wellness Every Day
is a complete guide to natural care of earth, skin, self and health, guiding you towards a routine that will activate your wellness from within and care for the planet at the same time.
"What we'll learn as we journey through this book is that what is happening out there – in the realms beyond our four walls, from the moon's orbit to the rising sun – affects us too, in ways big and small. From the day's weather to the food we eat, the skincare preparations we choose to the words we share. We are always changing and adapting – we feel one way on a darkest winter night and quite another on a crisp, clear spring morning. We are cyclical, seasonal beings and what we see outside in our gardens, parks, fields and forests, is happening within our own bodies too."