Getting started as a Wellbeing Advisor

Isobel Hill joined as Wellbeing Advisor in February 2018 - here she tells us about her experience getting started.
I first en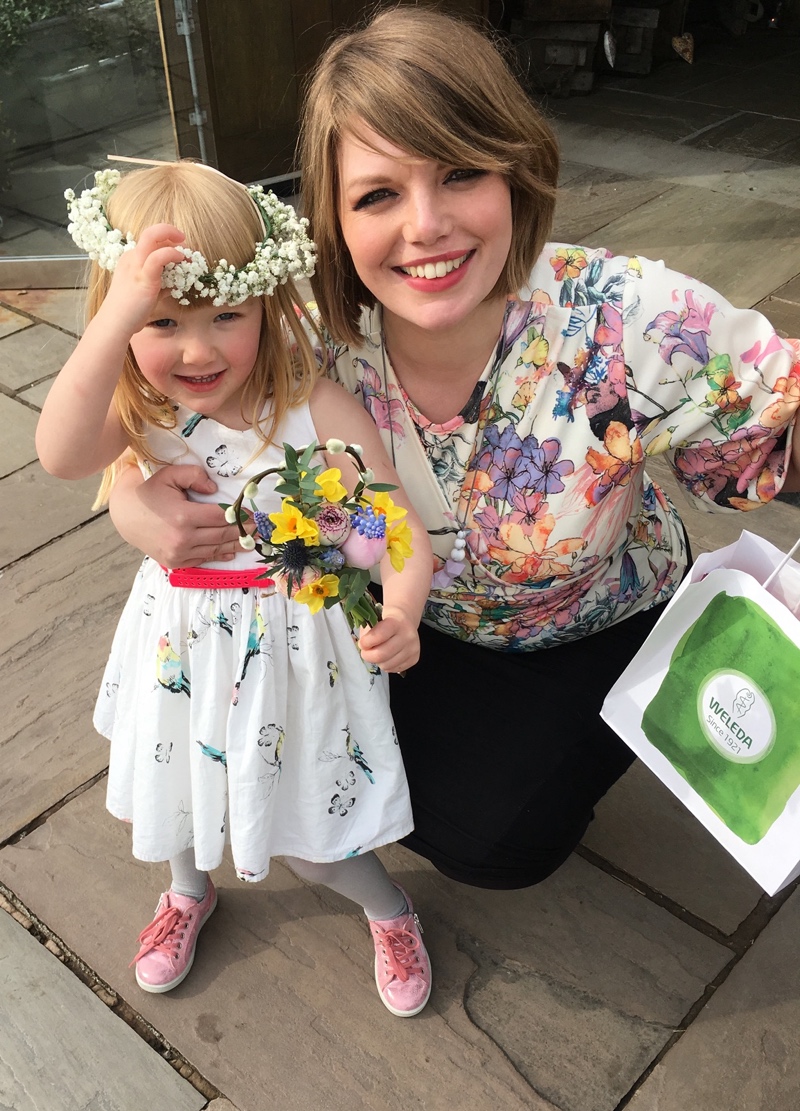 quired about the Weleda Wellbeing Advisor Programme in February 2018, two weeks after the birth of my second baby. I was drawn to the role but also secretly terrified and wondering what I was thinking taking on a new challenge with a two-week-old and a four-year-old!
However, an informal chat with my team supporter left me hooked and I joined at the beginning of March and was thoroughly immersed in Weleda life after a full day of training with my new baby in tow. I knew that this was a company that I had to work with after being so welcomed and supported.
I always used Weleda Baby products and had looked at the array of other beautiful Weleda cosmetics on natural beauty websites. Whilst pregnant, I developed some sensitive and dry skin: reading such positive reviews, I ordered the Almond range and Skin Food, which cleared my dry skin within two days. Later on, I was browsing the Weleda website and came across the Become an Advisor page. I bookmarked it, and thought about it for a month before plucking up the courage to apply.
I have been an English teacher for 10 years and knew that I would be cutting my hours when I returned from maternity leave. I'm also training as a yoga teacher so becoming a Weleda Wellbeing Advisor seemed the perfect way to add to my income and combine my love for beauty and wellbeing. To be honest, I used so many Weleda products anyway, my initial hope was that it would cancel out my spending!
I'm pleasantly surprised how much the money I have earned has helped. However, it is so much more than just another income. I have received invaluable training on everything from skin care to homoeopathy and medicines and business management. I have met some incredible people at training and the wonderful Weleda Insight Day.
I've earned my business development kit and my medicines kits and I think I have qualified for the September Conference, which I feel really proud of. More than that, I've found new connections in my own life. Renewing old friendships over a brew and a facial, and finding common ground with an acquaintance who is passionate about Cleaner Beauty has been a great way to start my Weleda journey.
I have found a role that I love and which creates exciting opportunities for me. I'm looking forward to this summer's festival circuit, where Weleda is prominent and shares amazing opportunities for Advisors to get involved. I've signed up to two of these events, and my family will be there enjoying the festivities whilst I enjoy working with inspiring people and beautiful products.
The Weleda Advisor position has surpassed my expectations. The knowledge, support and community is so exciting to be a part of. There's so much that resonates with me the more I learn about Weleda as a company: the natural ingredients which I had been searching for in an effort to improve my post-baby skin issues; the commitment to sustainability and ethical practices, and the Cleaner Beauty philosophy of effective natural skincare which is good for ourselves and for the environment. But most of all, the non-judgemental belief that making small and conscious choices can have a huge and positive impact. For me, Weleda takes the guesswork out of this and makes my small choices easy ones.
In the long-term, I want to combine my passion for teaching, writing and wellbeing. I have the grains of an idea about what that will look like, but for now, as the 'Weledas' say, I'm just sowing those seeds and seeing what will grow.
To find out more about becoming a Weleda Wellbeing Advisor,
click here
.
---
Robert Beaton joined as Wellbeing Advisor in April 2018 - here he tells us about his experience getting started.
I joined the Weleda Wellbeing Advis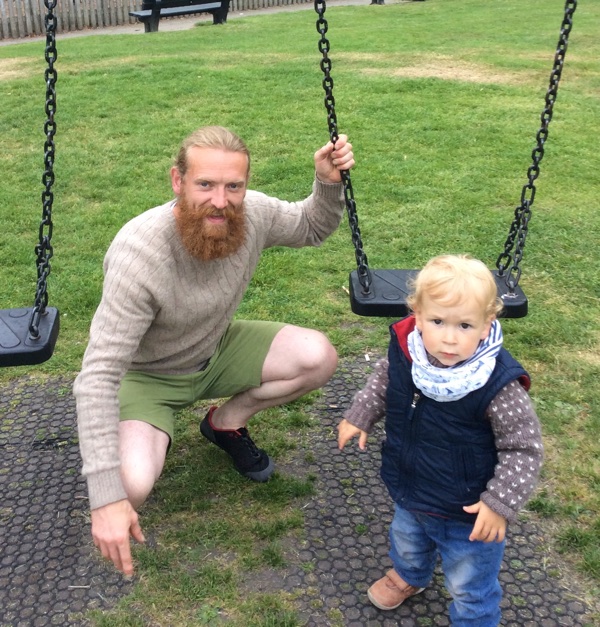 or team in the middle of April 2018 so I am still quite new to it.
I am a qualified personal trainer but am currently working for a building firm for greater financial security for me and my family. I would like to get more involved helping and teaching people about exercise and natural movement and the importance of it - after all, the human body is designed to move, not sit for prolonged periods of time.
I wanted to move away from the gym-based exercise and workouts and the all too common "I'm going on holiday next week, can you help me get a six pack?" I would like to help people get back into shape for their health and wellbeing, rather than just aesthetics.
I first heard about opportunities with the Weleda Wellbeing Advisor programme through the Weleda website whilst ordering some products, and thought it would be good to promote something that I KNOW works very well as it does what it says on the tin, is amazing and won't harm people or the environment.
I was motivated to be a part of this amazing company and the values that have endured since the very beginning when Weleda was first founded in 1921. What particularly inspires me is the company's passion for quality, with no urgency to flood the market with any old product just for profit. Weleda's motto 'Working in harmony with nature and the human being' truly resonates with me.
What especially appealed to me about the role of Advisor was the fact that I could be the one to enlighten and advise others about Weleda, a brand I really believed in. What I am enjoying most about it is introducing people to Weleda and hearing the very positive feedback and experiences the customers are having with their products, and how in some cases this has changed their lives as their skin has never been/felt/smelt so good in a long time. The work has certainly lived up to expectation. I was really pleased to achieve my place at this year's Conference.
As far as my future plans, it is still early days for me, however, I would like to incorporate Weleda and natural movement somehow. I'd like to gain other skills like massage and perhaps set up a wellbeing room at my home. I have many favourite products from the range, including arnica for fitness, but if I had to pick one I guess it would have to be the very first product that I used, and that would be Weleda Skin Food! If one needs moisture, then look no further, as this gift from nature/Weleda is the best.
To find out more about becoming a Weleda Wellbeing Advisor,
click here
.