Packaging Progress
Our natural and organic cosmetics are NATRUE-certified and we use many precious and delicate ingredients, such as essential oils and plant oils. Our products are 100% microplastic-free, and they are 100% liquid plastic free. So our packaging has to offer a lot more protection than that of conventional beauty products made with synthetic preservatives and polymers.
Depending on what the product needs, balanced with consumer needs, we use different packaging solutions made of glass, aluminium or plastics. Each material has specific advantages and disadvantages.
Behind the scenes our team is constantly rethinking our packaging to make it even more sustainable with less waste, and using more recycled materials. We work hard to ensure our packaging is as light and as eco-friendly as possible, selecting the most appropriate materials for individual products so that the quality formulations are protected.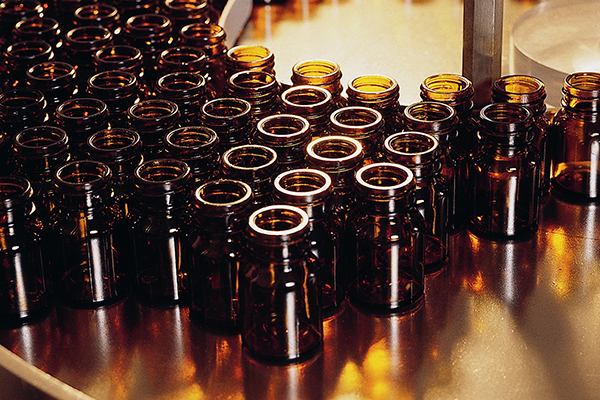 Lighter packaging means a lower carbon footprint when it comes to transporting products. In 2015 Weleda's packaging intensity (the ratio of the weight of packaging to the weight of products produced) was reduced by 11%. In the most recent year, packaging intensity improved by a further 3.8% with the amount of recycled materials used in packaging increasing by 3%.
46% of Weleda packaging is currently made from recycled materials. The aim is to steadily increase this year on year as new technologies and new packaging designs become available.
Weleda's recyclable glass bottles are made from 85% recycled glass (the highest % possible).
All Weleda's transport packaging and sturdy brown boxes are made from 100% recycled board.
Weleda's recyclable product cartons are printed using mineral-oil-free colour inks on 100% FSC certified card.
All four Weleda roll-on deodorants are repackaged in fully recyclable HDPE bottles made from 70% post consumer recyclate (PCR) that has been carefully sourced from British food packaging such as milk bottles. This means manufacturing less virgin plastic, so reducing the burden on the planet.
The Weleda Baby recyclable plastic PET bottles are currently made 50% recycled material that will soon be changed to 100% r-PET.
Four tonnes of material were saved in the last year by optimising the weight of the plastic screw caps for Weleda's recyclable aluminium tubes.
Weleda has recently reduced the amount of aluminium used in packaging because it is now known that the ecological disadvantages of aluminium are objectively greater, mainly due to the severe ecological destruction caused by mining and the very high energy consumption for aluminium production. Because recycling affects the properties of aluminium, recycled aluminium cannot be used to produce thin, flexible objects such as cosmetic tubes.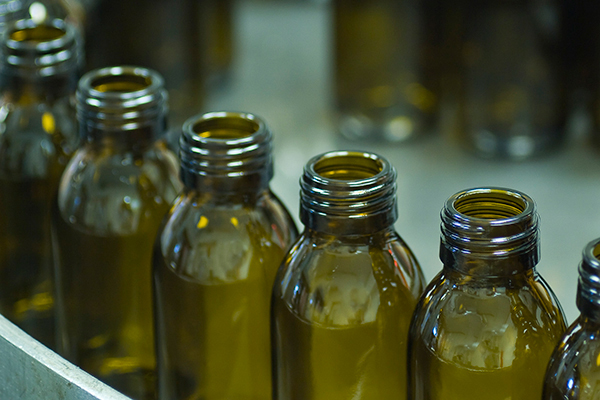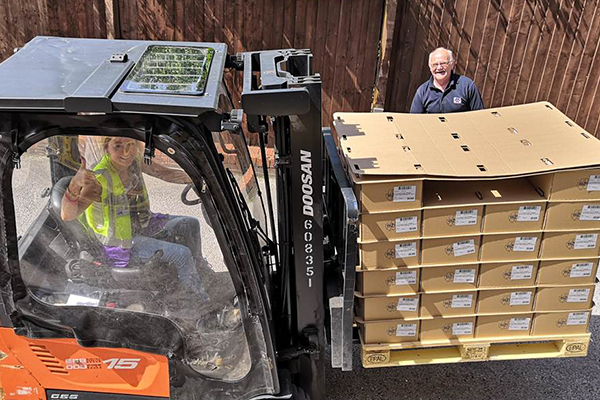 Weleda's 'soft touch' plastic tubes are made from 50% PCR (post consumer waste). Currently some regions in the UK do not offer kerbside collection for the mixed plastics used in Weleda's plastic tubes, even if they are technically recyclable, because sorting machinery and recycling facilities vary from county to county. So to avoid any of Weleda's recyclable plastic going to landfill, Weleda has teamed up with TerraCycle, so that customers can return their empties to TerraCycle (free of charge) rather than putting them out with rubbish. Every 10kg of Weleda packaging recycled with TerraCycle in 2019 will raise nearly £10 for conservation organisation The Global Penguin Society.
Our deliveries from Weleda Germany are now arriving at our Derbyshire warehouse without any outer plastic shrink-wrapping on the pallet, in a move to eradicate single use plastic from transportation packaging.
Weleda is working towards a sustainability goal for 2022 that a minimum of 65% of the weight of all primary packaging must come from recycled plastic sources or bioplastics. Our vision is modern, functional, sustainable packaging that customers love and which also simplifies our processes. As we approach our centenary, we are just as committed as we were in 1921 to making our products as sustainable as we possibly can, both inside and out.
You can follow our progress in our annual sustainability report