We are all individual and our skin needs different products at different times of life. Rather than a skin 'type', we should consider our skin 'phase', as our changing needs are influenced by our age and our health. Using our unique 'Lead Plant Philosophy' we have created a range of super-nutritional regimes to support your skin as you go through life, perparing it for the way ahead.
Everyday Cleansing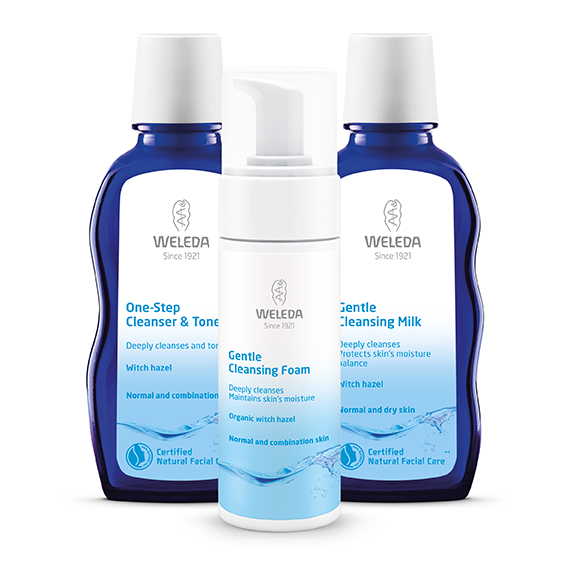 Our facial skincare products help the skin maintain or regain its balance by supporting its natural functions. In this way, our products support and protect your natural beauty in every phase of your life, fulfilling your skin's individual needs.
Designed to cleanse and tone without drying the skin, our mild cleansing products contain natural plant extracts such as witch hazel to calm and cool, revitalising wild rose leaf extract, cold-pressed jojoba oil and extract of iris root to soothe and balance the skin. The natural way to prepare your skin before following with one of our skincare ranges.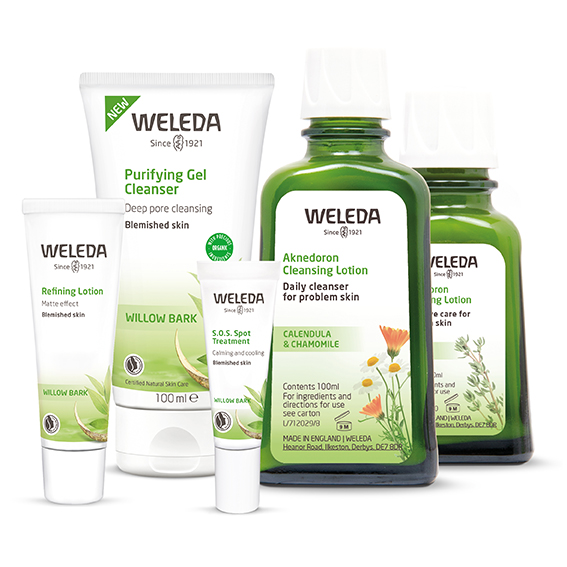 Aknedoron Purifying Skincare
We have recently extended our specialist Aknedoron Purifying Range for problem skin with three new additions for gentle yet effective care and a visibly clearer complexion, without drying out the skin. All products in our Aknedoron Purifying Range are NATRUE certified natural and are made without mineral oils or petrochemical derivatives, synthetic fragrances, artificial preservatives or parabens. With five products to cleanse, soothe, hydrate, mattify and treat, the result is a complete care system for blemish prone skin.
Aknedoron, literally means gift (doron) for acne. The two original formulations are unsung heroes and problem solvers for anyone in search of specialist products for problem skin.
Almond, Sensitive Skin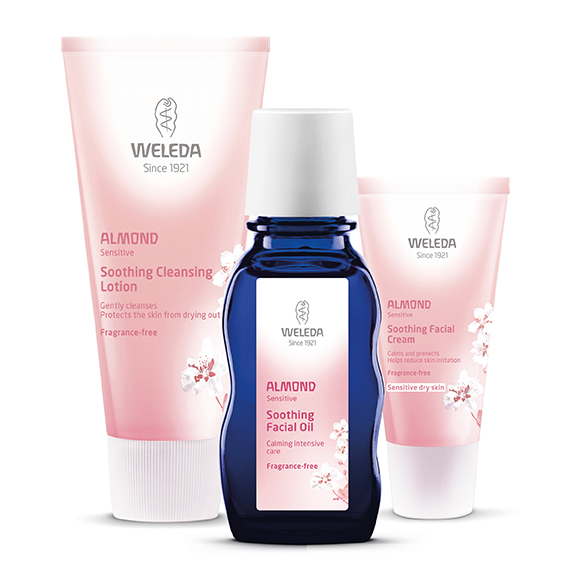 Our Almond soothing facial care is formulated with gentle, organic sweet almond oil and other pure ingredients carefully selected to be soothing and kind. Together, they calm your sensitive skin, reducing irritation and redness while they restore its natural balance and replenish its protective barrier. And since our formula is fragrance-free and hypoallergenic, even the most sensitive skin can become clear, smooth and comfortable.
Top Tip: Almond Soothing Facial Oil is the perfect make-up remover! Apply a few drops to a cotton pad and wipe over the face - particularly good for removing eye make-up gently, quickly and effectively.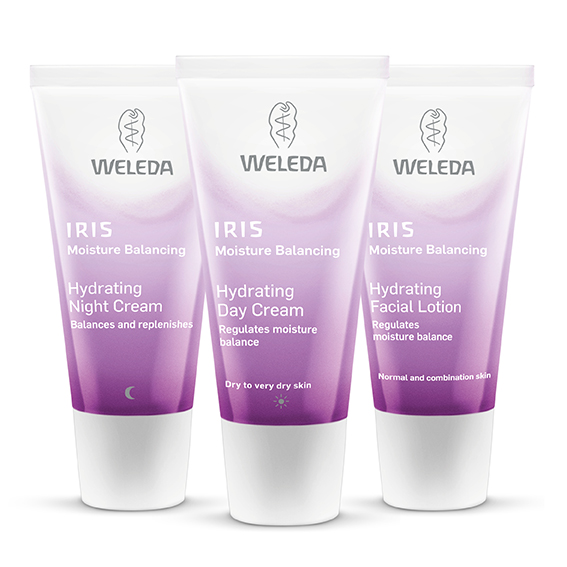 Iris, Moisture Balancing Skincare
Iris Root is known for its ability to preserve vitality. Our twenties are a time of great change and development, which can often distrupt the natural balance of the skin. This is why iris, with its moisture regulating qualities, is ideal for this stage of life. Expertly combined with soothing calendula, purifying witch hazel and gentle, nourishing oils of jojoba and sweet almond oil, our Iris range takes care of skin when its needs are changing from day to day.
In skin care, iris is used to help the skin regulate its moisture level. Iris extract on the skin surface, the outmost epidermal layer, holds moisture giving an immediate feeling of moisturisation. This layer of dead skin cells, the stratum corneum, is all that is reached by many skin creams. But iris can also stimulate the active layer of cells in the lower epidermis which produces keratin, giving the skin resilience, and melanin, the pigment which protects from sunlight.
Wild Rose, Smoothing Skincare
In your thirties, skin naturally begins to show the first signs of ageing - fine lines and the loss of that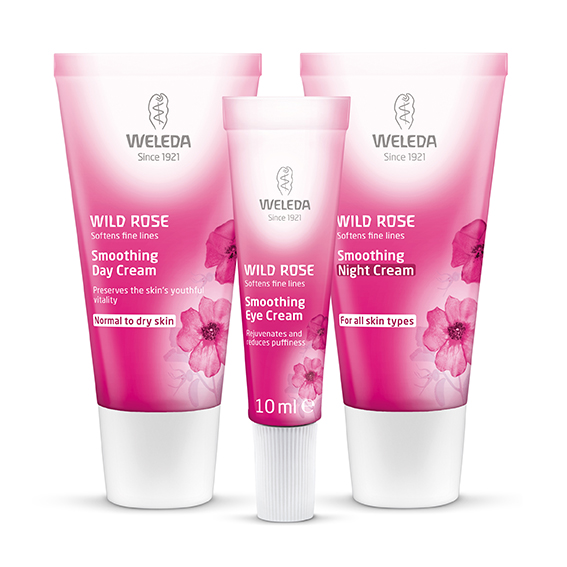 vital glow. It needs intensive nourishment and gentle smoothing to retain its youthful resilience and elasticity. Rosehip seed oil is perfect for your skin during this time of life. Proven to renew elasticity and intensively moisturise, this golden oils strengthens the skin's resilience to environmental factors, while reducing the visibility of fine lines.
Rose absolute, the perfume that gives the Wild Rose range its unique, indulgent fragrance, comes from the petals of organic Damask Roses. Grown in the Isparta region of Turkey, what began as a local initiative to train small-scale farmers in the organic farming methods, now includes over 300 farmers in the prouction of these vibrant roses.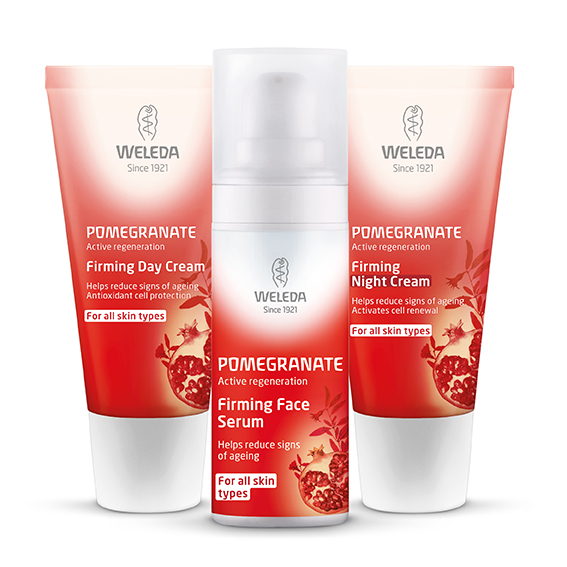 Pomegranate Regenerating Skincare
After 40, our skin needs additional nourishment as circulation decreases, making it harder for the epidermis to remain soft and supple. Skin becomes drier and more sensitive to irritation. The powerful concentrate of nutrients from pomegranate, including vitams C, B5 and potassium, together with antioxidant polyphenols make it ideal for supporting the reduced regeneration abilities of the skin.
Combined with rich argan and borage oils, the cold-pressed pomegranate seed oil in our range enables maturing skin to remain firm, vibrant and naturally radiant. Wrinkles are reduced and regeneration improves.
Top Tip: Pomegranate Firming Serum gives skin an intensive treatment with immediate and long term benefits. The skin receives intensive hydration, making it feel soft and smooth all day/night.
Evening Primrose, Age Revitalising Skincare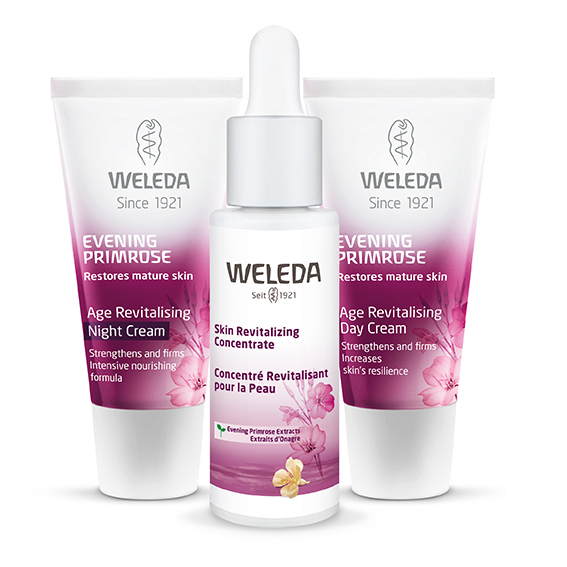 Hormonal changes after the menopause can cause skin to become thinner, impairing its barrier function and reducing its resilience. Its ability to hold moisture diminishes and it tends to be drier. Elasticity and radiance decrease, as does the supply of nutrients. During this phase, the specially developing Evening Primrose range is here to help you.
Evening Primrose skincare is a daily facial regime that rejuvenates mature skin to reveal a healthy, fresh complexion. This natural skincare range revitalises and enhances, giving mature skin exactly what it needs and nothing more, helping skin to look its best. This unique range improves the barrier properties of the skin, while increasing its resilience. Skin is left feeling great and looking radiantly beautiful.