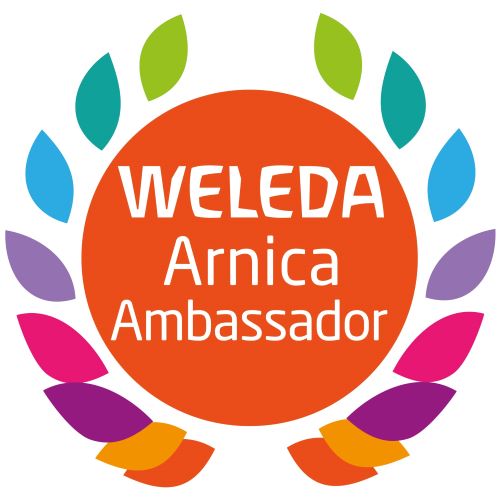 Introducing endurance cyclist and Weleda Arnica Ambassador Tim Wiggins
Tim Wiggins is an endurance athlete and outdoor adventurer from the Isle of Wight, who enjoys pushing himself to the limit and exploring the road less travelled. He is working towards taking part in The Tour Divide - bikepacking 2,745 miles unsupported down the backbone of the Rockies from Canada to Mexico - which must be the ultimate in endurance cycling.
Tim can you tell us a little bit about yourself?
I have always loved spending time outdoors. I grew up sailing, cycling, rowing, hiking, and kayaking – at home on the Isle of Wight, and across Europe. That passion has never dwindled but has developed even further as I realised how far (and sometimes how fast) you can travel under your own steam. Whether by foot, bicycle, kayak or sailboat, it is the best way to see and experience the world and natural environment around you.
What age did you learn to cycle?
I would imagine as soon as I could walk, I would have also been put on a bike. I was lucky to grow up in an area full of traffic-free cycle paths and country lanes - the Isle of Wight is the perfect place to learn how to pedal.
Have you always been sporty? Do you have time for any other sports or hobbies?
Yes, I have always enjoyed outdoor sports and activities. For as long as I remember I have been involved in clubs and teams - from Scouts, Navy Cadets, and coastal rowing squads, to sailing teams and cycling teams. Any activity that gets me outside!
What inspired you to begin cycling competitively, as an endurance cyclist?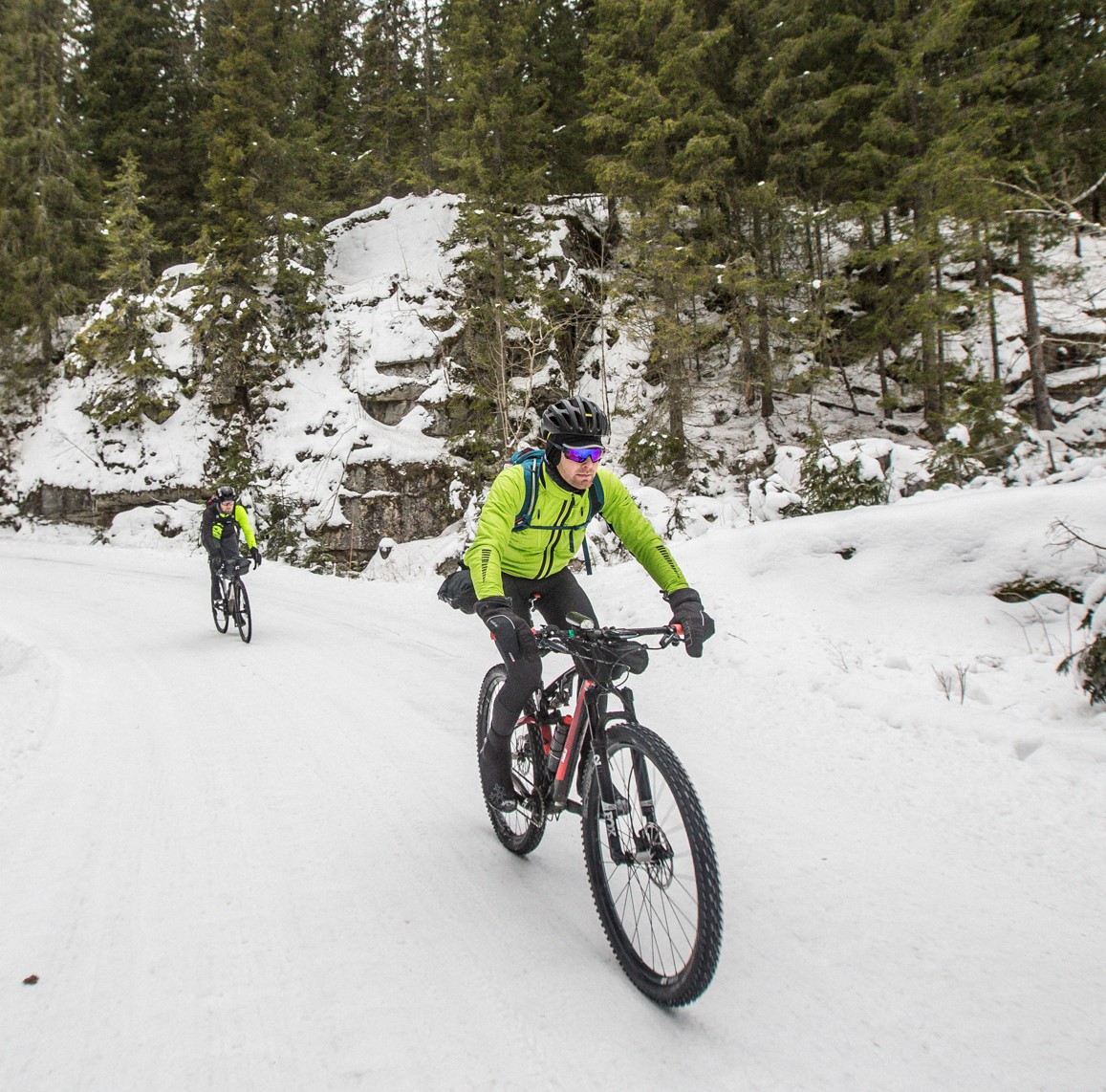 I started out mountain bike orienteering in my early teens, but then switched to sailing and coastal rowing when I was in high school. We had immense success in the rowing team - becoming Junior National Coastal Champions, but then the team disbanded as we all went separate ways to work and uni. I took up cycling again because it was quick and easy to get a good workout and an adrenaline buzz; then that evolved into competitions, and I discovered that endurance events were my forte - I have a real 'diesel' engine.
Do you cycle off road as well as road races? Do you also train indoors? What is the appeal of the outdoors?
I race or take part in all disciplines on the bike; from road racing to mountain biking, and bicycle touring. That is one of the best things about cycling - there is so much diversity on offer in one sport. The key thing for me is that it is outdoors - I have never enjoyed exercising or 'training' indoors; the fresh air is one of the best parts.
Tell us about your next big adventure for 2020?
My 'Big Ride' this year is taking on The Tour Divide. It is the longest off-road bike race in the world - from Banff, Canada to Antelope Wells, New Mexico, down the backbone of the Rockies. I am aiming to complete the ride in 21 days.
What particularly appeals to you about the challenge of this event?
The Great Divide Mountain Bike Route was the birthplace of 'bikepacking' (off-road bicycle touring), and The Tour Divide is still seen by most adventure cyclists as the pinnacle of adventure racing. For me though, the biggest attraction was not the scale or even history of this event, but rather the community that surrounds it: the riders come together from all over the globe, and the event is watched (each rider has an electronic GPS tracker) around the world.
How many will be taking part in the race?
There are usually around 150-200 starters, but only 50-60 finishers.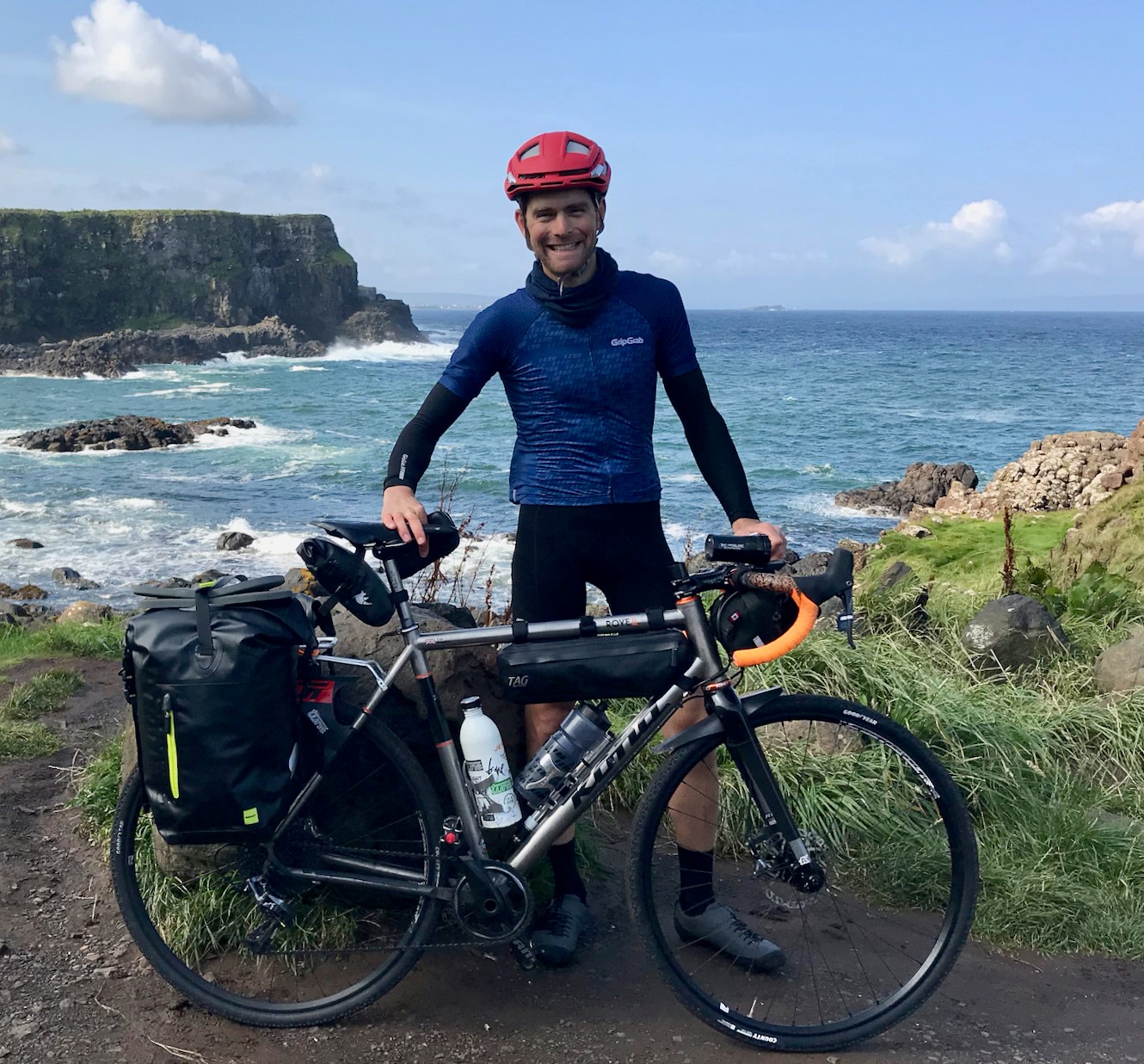 What will keep you going when the going gets tough?
When things get tough, I remind myself to look up, to take in the surroundings and get some perspective on what you are doing and where you are riding. Cycling solo, loneliness is one of my biggest hurdles, but that is one of the nice things about The Tour Divide - riders link up and ride sections of the route together, or share accommodation. I will also be carrying a SPOT Sat Phone with me to keep me connected by text.
What are you most looking forward to and what are you most dreading?
I cannot wait for the mountains. I love the environment that the wild mountains bring, and I am excited to experience the Rockies. I am most dreading the heat, desolation, and emptiness of the dessert sections in the south.
What are likely to be the biggest challenges of the ride?
Wear and tear on your bike, body, and mind. You can only prepare so much for the huge cumulative fatigue on an event like this - it takes a toll on everything.
What appeals to you about using natural and organic products and homeopathic remedies?
Endurance sport is tough on your body - from dried-out skin, to bumps and bruises, and of course sore muscles. Yet, the thing that attracts me to my sport is nature; so, it seems wrong to use un-natural products to try and help you recover from sport. Weleda's products are perfectly in tune with providing natural remedies to the challenges of playing with nature.
When did you first discover Weleda?
I grew up putting arnica on bumps and bruises, so the Weleda name has always been in the medicine cabinet even as a child. It has been amazing to see the brand grow and develop, and they now offer so many great products for body care and wellbeing in the outdoor sports world.
What are your Weleda essentials for cycling?
My five top products:
1.
Arnica Sports Shower Gel
- I love the scent of this, and it is perfect to kick-start the recovery process after a long ride. It is also biodegradable, so ideal for wild-camping.
Read Tim's blog
2.
Arnica Bumps & Bruises Skin Salve
- Cycling and outdoor sports are hard on your body, and arnica helps to treat those knocks and bumps in a kind and natural way.
3.
Calendula Nappy Change Cream
- I have started using this along with the Calendula Skin Salve to protect against saddle sores and infection.
4. Edelweiss Sun Cream Lotion - Long days in the sun demand good protection from a quality natural sunscreen.
5.
Calendula Weather Protection Cream
- This is superb for protecting against the wind, rain, hail, and mud that can bombard your face on a tough bike ride.