The Weleda Accredited Holistic Esthetician Facial Course
Life of touch: restoring rhythm with rhythm
Wellbeing treatments - particularly massage and the recognition of the life of touch - are very much part of Weleda's DNA. Dr Ita Wegman, Weleda's co-founder, studied massage before she became a medical doctor. She developed a very individual rhythmical massage technique, echoing nature's rhythms and patterns.
Inspired by this approach, we have developed an accredited qualification with Crossfields Institute, so those wanting to learn Weleda's unique ethos and specialist facial techniques can expand their existing beauty qualifications or develop a completely new skill as a Holistic Esthetician.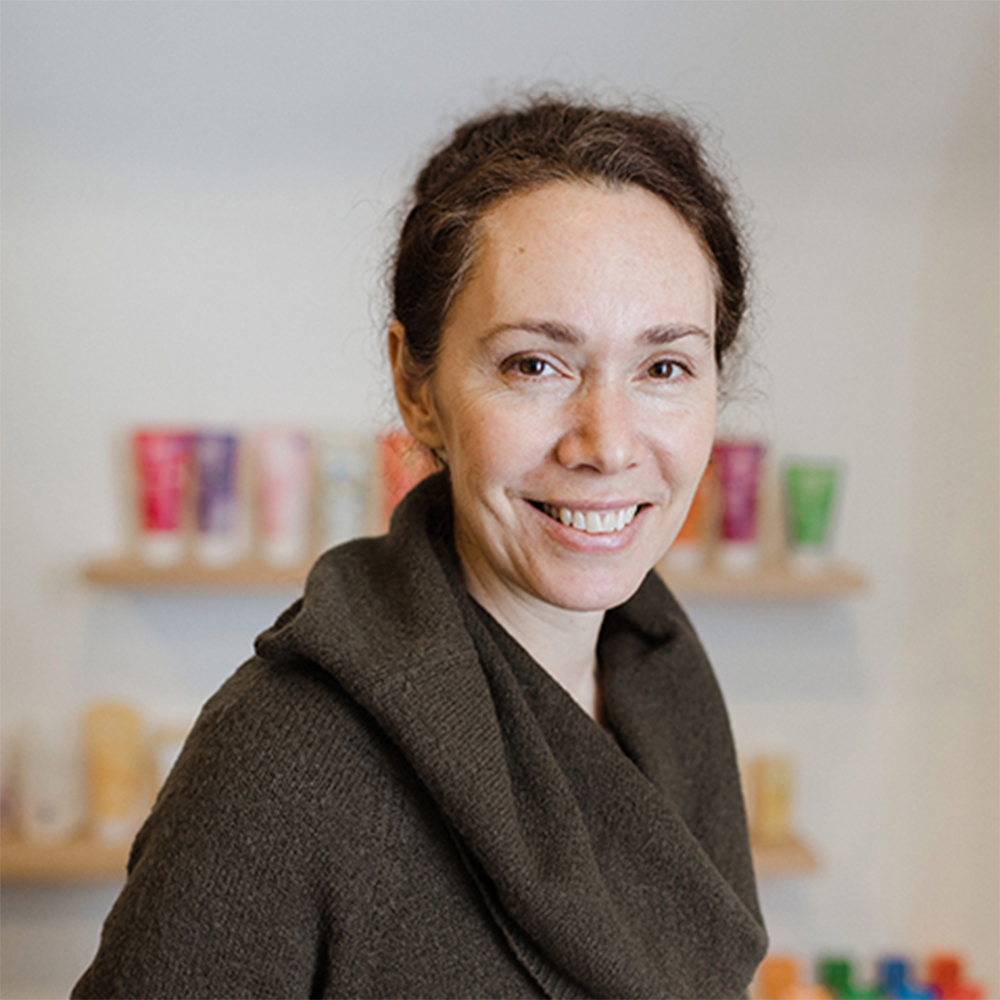 The new course has been developed by Weleda's skincare expert
Elizabeth King
drawing on her 23 years' experience as a holistic facialist specialising in anthroposophic skincare, as well as 100 years of Weleda wisdom.
Elizabeth is joined by a highly experienced Esthetician Training Team. The result is a fully accredited, Ofqual regulated,
CFI Level 4 Award for Holistic Estheticians
.
What will you get out of the course?
A truly holistic approach to working with the skin.
Training from highly skilled experts in the field of holistic skin care.
A CFI Level 4 award qualification as a Holistic Esthetician and qualification as a fully accredited Weleda Esthetician.
An exclusive Esthetician Trade Account with Weleda which will give you a 30% discount on RRP.
Experience in successfully delivering Weleda's Signature Facial Treatment.
Knowledge of the highly effective Rhythmic Activation Method unique to Weleda.
Understanding of the three-fold approach to working with and treating skin phases.
Experience in working with a conscious, mindful touch.
The training includes all the necessary skincare foundation including skin analysis and skin conditions, anatomy and physiology in relation to skin and face, and Weleda's treatment consultation and facial sequence. The course also provides a deeper understanding of Weleda's natural and organic cosmetics and working with the products adds an invaluable additional layer of training for the esthetician.
How is the course organised?
The course is made up of four modules or units - two of these units will require in-person attendance at Weleda Head Office:
Unit 1
- Meeting the Boundary six-hour online foundation module completed from home, in your own time, prior to attending Unit 2.
Unit 2
- Three days of onsite training at Weleda Head Office, Ilkeston, Derbyshire.
Unit 3
- Home study period: case-study work, two online sessions, and completing treatments.
Unit 4
- Three further days of onsite training with Weleda and practical assessment at Weleda Head Office, Ilkeston, Derbyshire.
Course completion
- Portfolio of evidence completed and submitted two weeks following Unit 4 for final assessment.
What else do you need to know about the course?
Costs can be found on our eventbrite page by clicking the links below:
Full payment can be made at the time of booking or you can take advantage of 3 x interest-free payments via
PayPal's Pay in 3
scheme. Simply select Pay in 3 at checkout.
Location:
Weleda Head Office, Ilkeston, Derbyshire
Onsite Dates 2023:
Autumn 2023
Unit 2: 2nd-4th October 2023
Unit 4: 30th October-1st November 2023
Onsite Dates 2024:
Spring 2024
Unit 2: 19th-21st February 2024
Unit 4: 18th-20th March 2024
Summer 2024
Unit 2: 3rd - 5th June
Unit 4: 1st - 3rd July
Winter 2024
Unit 2: 2nd-4th October
Unit 4: 30th Oct - 1st Nov
Please ensure you can attend the above course dates at Weleda Head Office before booking your place. This is a requirement of your course completion.
What is included in the cost of the course?
Weleda products treatment pack (with a retail value of £750).
Treatment accessories (with a retail value of £70).
All on-site training and home learning support.
Accreditation fee and internationally industry-recognised qualification: Holistic Esthetician.
All training materials.
Lunch and refreshments during the six days of on-site training.
What are the progression opportunities?
This qualification has been designed to support you to progress within the workplace or in your own practice. Following successful completion of the qualification you will have access to an exclusive Esthetician Trade Account and will be able to:
Work professionally as a Weleda Esthetician from your own treatment room, salon or spa, or mobile your services to clients' homes.
Be employed or self-employed within a wellbeing centre e.g. yoga centres, integrated therapy centres, health and wellbeing stores.
Participate in multi-disciplinary health teams or wellbeing retreats.
Develop your own professional offer, e.g. expand on existing practitioner services to offer kinesiology, holistic facials, body massage, homeopathy and nutrition.
Undertake further learning offered by Weleda through the Weleda UK Academy.
How to book
Click the links below to book your place on one of our courses:


How will Weleda support you once you're a qualified esthetician?
As well as receiving a Weleda Trade Account which includes a 30% discount on RRP, you will also be listed as an Accredited Weleda Esthetician on Weleda UK's website to provide visibility for your services.
You will have access to professional-quality marketing materials to promote and support your treatments.
You will receive a quarterly allocation of samples and special offers.
You will be invited to new product training events and workshops.
You will have access to ongoing accredited esthetician programmes aimed at further developing your skills, treatment menu and business practice.
Learn more about the Weleda Signature Facial
Although a facial, it's described as a holistic wellbeing treatment. Using Weleda's certified natural and organic skincare, together with mindful and rhythmical movements, the aim is to restore rhythm and vitality to the skin, while taking the client into a quiet space of inner calm and deep relaxation. These unique Weleda practices and products connect both esthetician and client with nature, which has been at the heart of Weleda's purpose since 1921.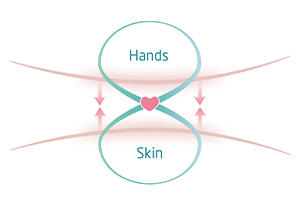 The Harmonious Relationship
between hands and skin, therapist and client, product and skin, aromas and feelings.






"This facial is not simply a layering of products. The facial is much deeper than this, it is a unique treatment method that is based on the life of touch."
Caroline Burke, Weleda Esthetician Trainer
"Weleda's signature facial is not a mechanical treatment of the face dictated by the product - wash, scrub, polish, buff - this treatment meets you and your skin in a way that is both respectful and supportive of the skin's rhythms and processes, giving benefits that are sustainable and cumulative. A facial that takes you on a journey to feeling at home in your skin."
Kate Irving, Weleda Esthetician Trainer
Keen to book a facial? Find our directory of qualified Weleda Estheticians
here
and see who is available in your area.
Learn more about the qualification

The qualification is awarded by
Crossfields Institute
, an external awarding body, and is regulated by Ofqual (the Office of Qualifications and Examinations Regulation). The cost of the course is tax deductible where training is relevant for your business development.
Cancellation Policy
Cancellations made prior to 28 days before the course date will be subject to a 10% administration fee to cover costs incurred.
Any cancellations made within 28 days of the course start date will not be refunded.
Still have questions?
Email our Weleda UK Customer Care Team via
sales@weleda.co.uk
or call 01159 448 200 between 9am and 5pm Monday-Friday.