The Weleda Accredited Holistic Esthetician Directory
If you would like to experience the Weleda Signature Facial, find one of our accredited estheticians in the directory below. And don't forget, if you'd like to become an esthetician yourself, sign up to our accredited holistic esthetician course here.
Described as a holistic wellbeing treatment, the Weleda Signature Facial is so much more than a facial alone. Using Weleda's certified natural and organic skincare, together with mindful and rhythmical movements, the aim is to restore rhythm and vitality to the skin, while taking the client into a quiet space of inner calm and deep relaxation. These unique Weleda practices and products connect both esthetician and client with nature, which has been at the heart of Weleda's purpose since 1921.
"Weleda's signature facial is not a mechanical treatment of the face dictated by the product - wash, scrub, polish, buff - this treatment meets you and your skin in a way that is both respectful and supportive of the skin's rhythms and processes, giving benefits that are sustainable and cumulative. A facial that takes you on a journey to feeling at home in your skin."
Kate Irving, Weleda Esthetician Trainer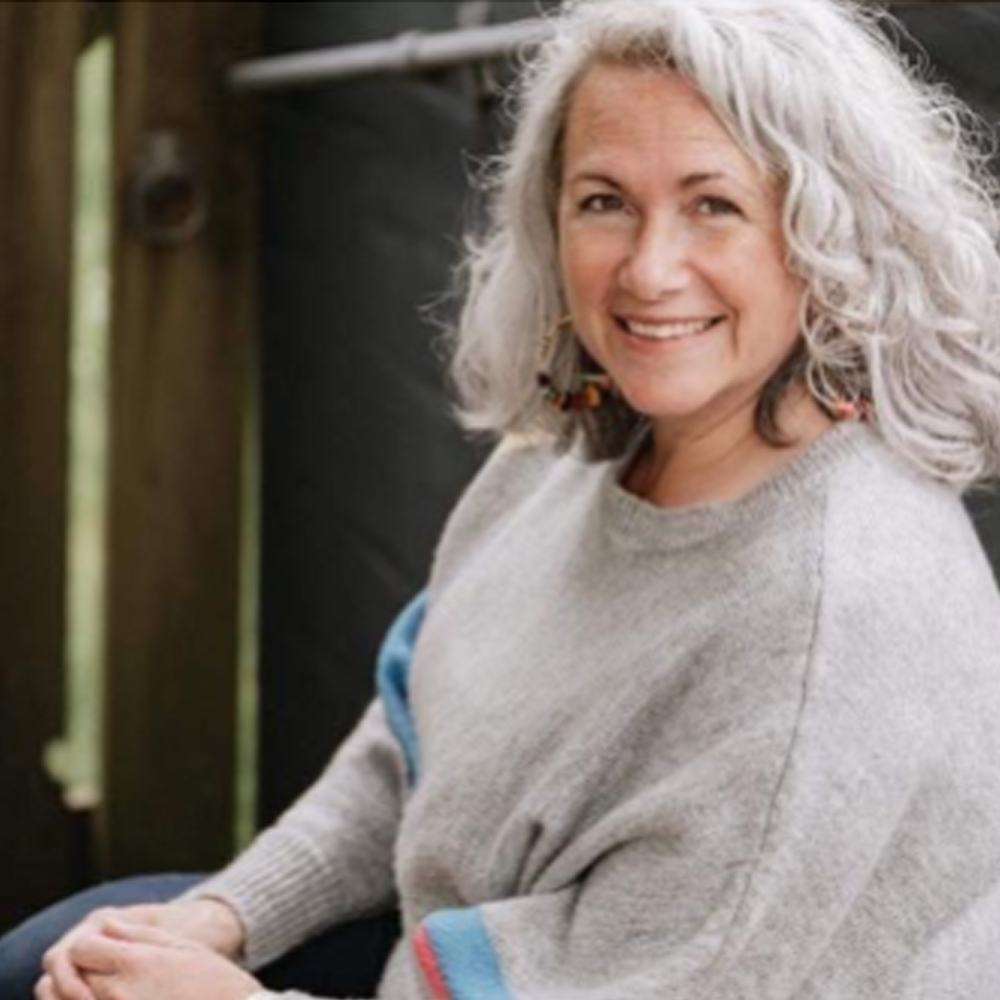 Name:
Karen Green
Location:
Cornwall
Business Name:
The Green Room
Contact Number:
07711 709 023
Professional Profile:
Exclusively trained by Weleda, Karen offers holistic skincare and wellbeing advice from her treatment room on the beautiful Roseland Peninsula in Cornwall. Using the Anthroposophic skin philosophy, Karen's Holistic Esthetician facial can help your skin find its own balance, making you feel more at home in your own skin. Experience a deeply relaxing, holistic treatment which restores the rhythm and vitality of the skin, in support of your overall wellbeing.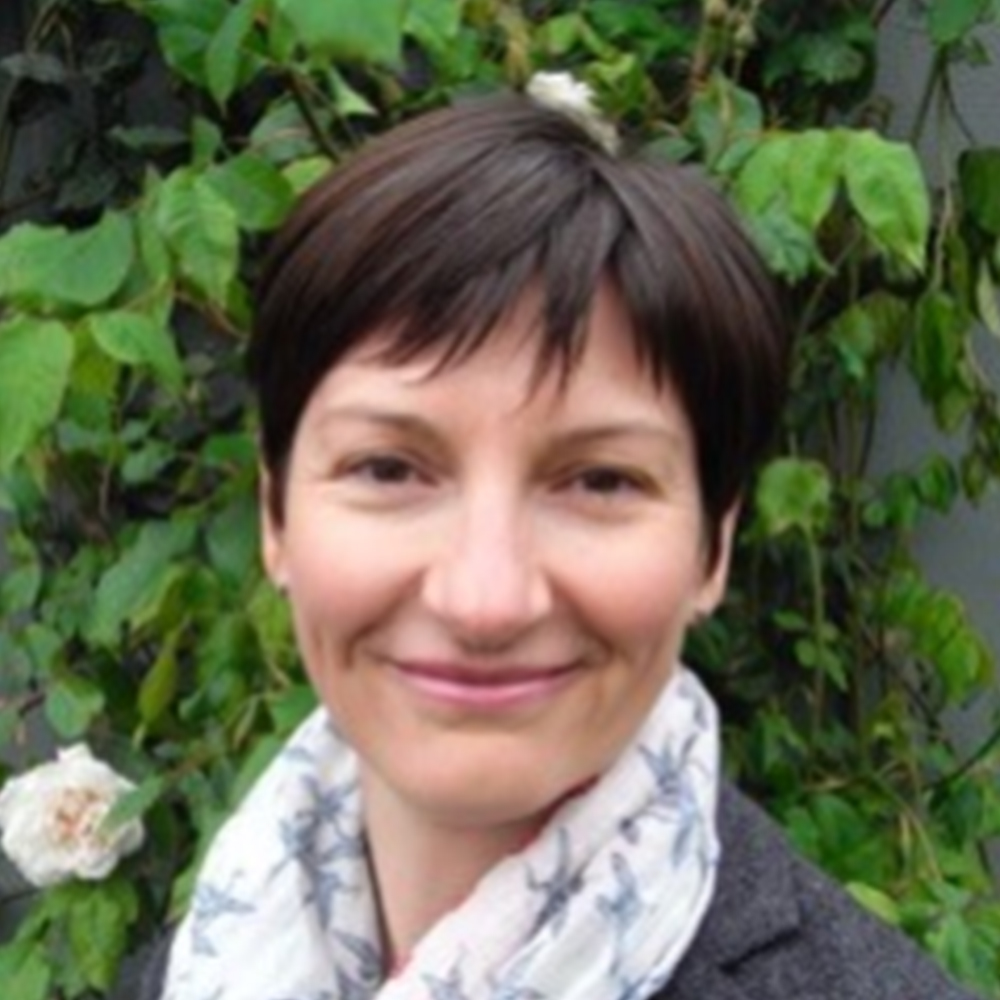 Name: Kate Irving
Location: South Yorkshire/Derbyshire
Contact Number: 07816 791 239
Professional Profile: Kate works with clients in both Sheffield and Wirksworth offering treatments to help with a variety of skin concerns - to soothe irritation and redness, calm congestion and outbreaks, or restore vibrancy to dull, tired skin. With 20+ years' experience in skin care and massage Kate is also a trainer on the Weleda Holistic Esthetician course.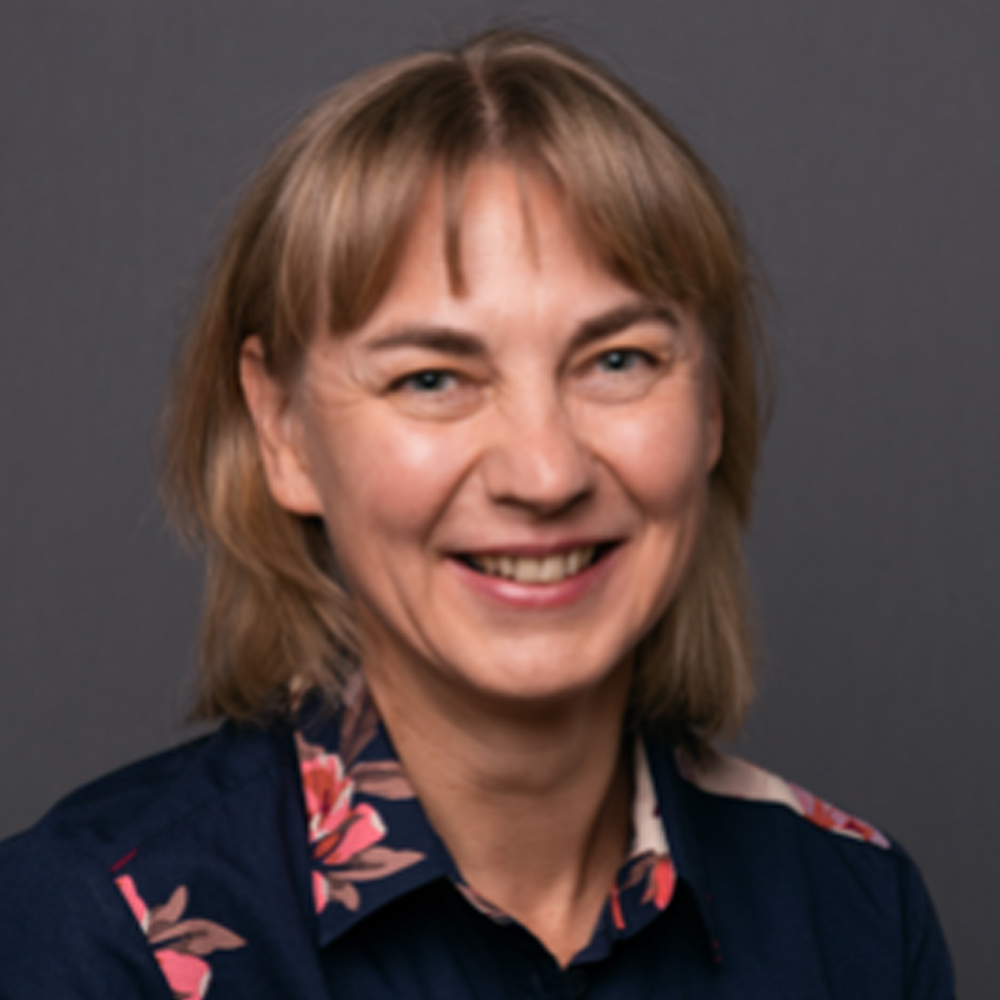 Name:
Sirka Moore
Location:
Lancashire
Business Name:
Life in Equilibrium
Contact Number:
07825 600 713
Professional Profile:
From an early age, Sirka's strong connection to nature and music helped her find her inner balance. Sirka studied agriculture, which connected her to the rhythms of nature. She found both balance and rhythm again in the Holistic Esthetician Facial, and enhanced with the power of Weleda's natural products and rhythmic activation movements, Sirka can take her clients on a truly relaxing and regenerating treatment journey, much sought after in today's hectic life.
Name:
Caroline Burke
Location:
Derbyshire
Contact Number:
07718 124 877
Professional Profile:
Caroline has over 20 years' experience in the beauty industry and has been a part of the Weleda family for 10 years. With extensive knowledge and experience in holistic therapies and natural beauty treatments, Caroline's passion is ultimately in facial massage and bringing wellbeing to those on her treatment couch through the power of gentle touch. Caroline works as a holistic therapist in Chesterfield, giving natural skincare advice and delivering relaxing, therapeutic treatments with her healing hands. She has recently added to her role within Weleda by becoming a trainer on the Weleda Esthetician course where she can share her wisdom and passion with those new to this sector.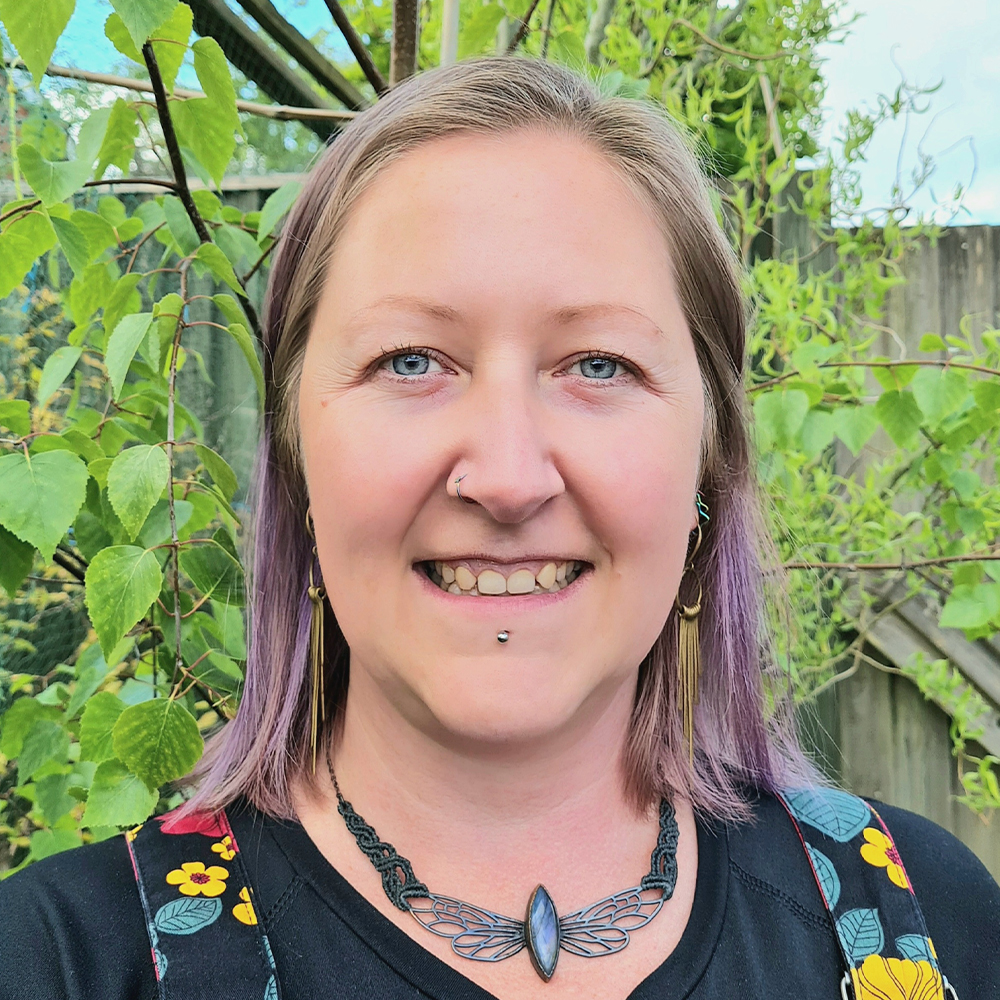 Name:
Stef Mills
Location:
Somerset
Business Name:
Stef Mills Holistic Wellbeing
Contact Number:
07790 778 453
Professional Profile:
After studying Horticulture 20 years ago, Stef developed a passion for the medicinal and therapeutic properties of plants. She became a Weleda Wellbeing Advisor in 2018, and Stef really loves to see how the plants in Weleda's products help support her clients' health and wellbeing. She is also a musician in her spare time and feels the rhythmical nature of the Weleda Holistic Facial treatment flowing naturally through her. Stef looks forward to helping you find your rhythm too.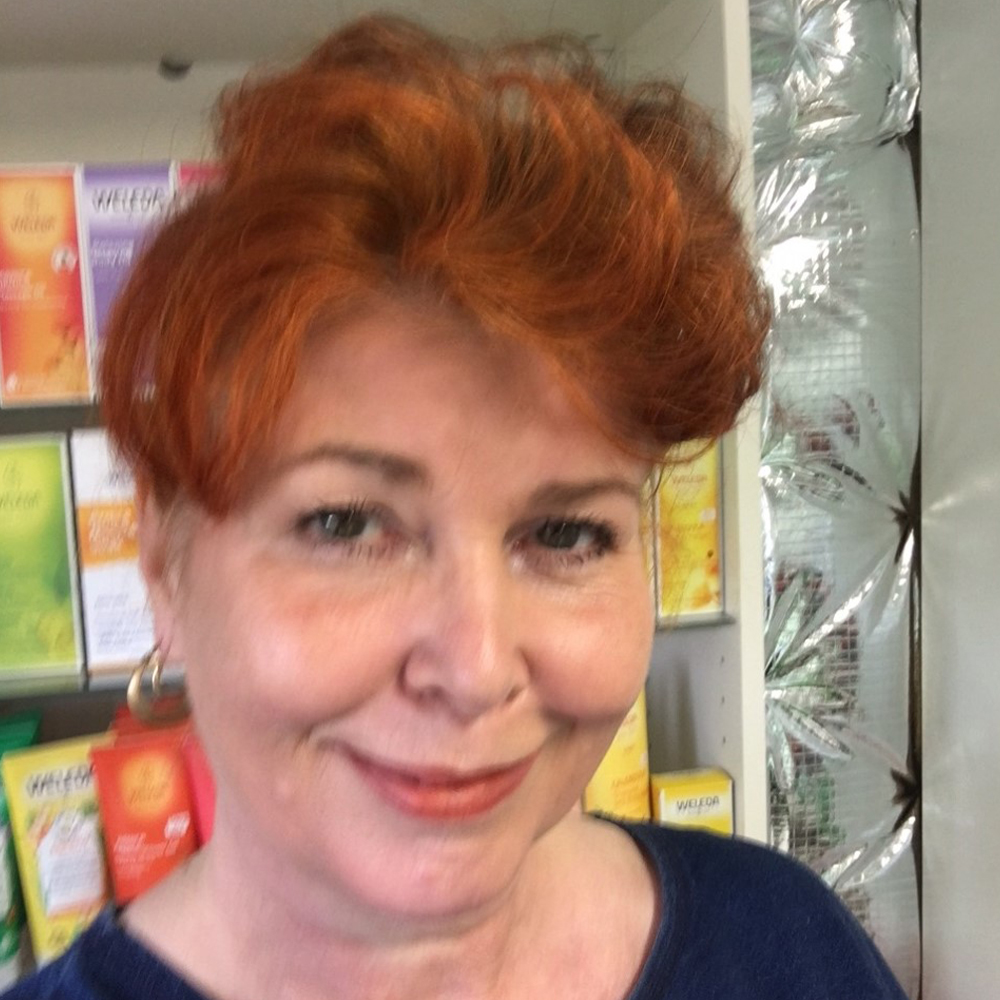 Name:
Ashley Scott
Location:
Suffolk
Contact Number:
07719 410 719
Professional Profile:
In 1996 Ashley's dream came true when she started studying herbal medicine and working at Napiers Herbal Dispensary in Scotland. Her favourite department was manufacturing the lotions and potions, whilst training as a Reflexologist. A promotion took her to Cambridge where she qualified as a Dr.Hauschka esthetician. Ashley also enjoyed working for the Fairyland Trust and as a sensory gardener. Moving to Felixstowe she qualified in TuiNa, oncology massage, Spiritual and Rahanni healing and is one of the first Weleda estheticians.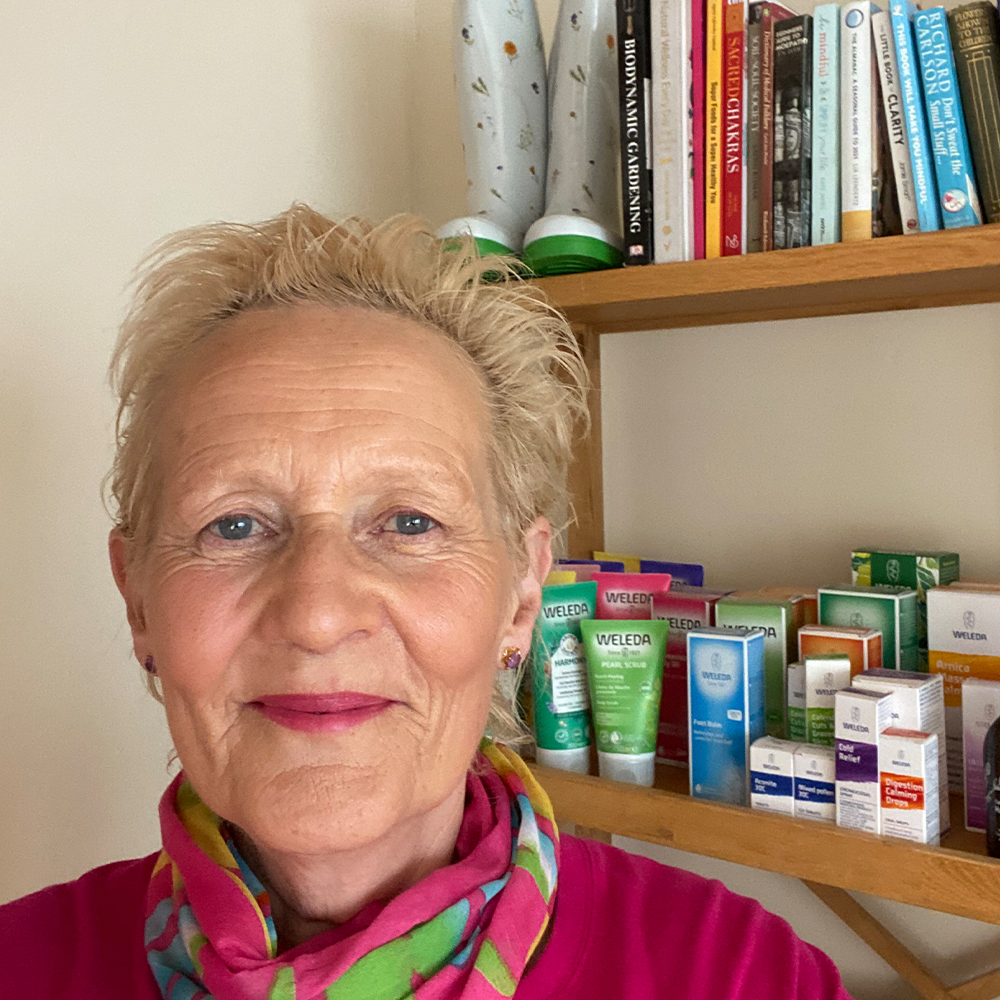 Name:
Marina Kynoch
Location:
Tyne and Wear
Business Name:
Deep Roots Wellbeing
Contact Number:
07767 824 687
Professional Profile:
Having trained in hairdressing and beauty in the 1970s, and always interested in natural health and wellbeing, Marina trained in horticulture, environmental conservation and Forest School in the 1990s. In 2018 she became a Weleda Wellbeing Advisor, and in 2022 Marina qualified as one of the first Weleda Holistic Estheticians. She has come full circle now that she's sharing her passions and encouraging people to live in harmony with nature through Weleda and outdoor learning.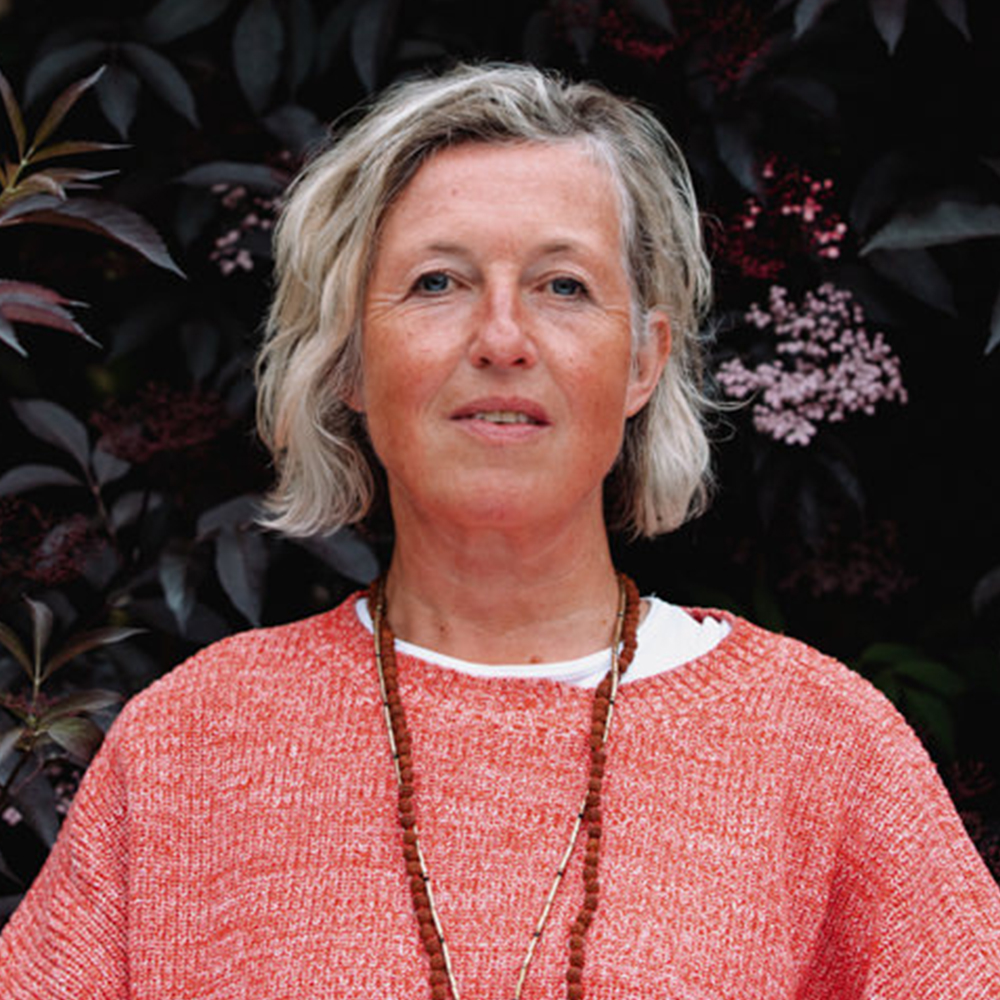 Name:
Amanda Bucher
Location:
Gloucestershire
Contact Number:
07876 214 919
Professional Profile:
Amanda, Weleda Advisor and now Accredited Weleda Esthetician, trained at The Canadian College of Massage and Hydrotherapy Canada graduating in 1997. After beginning her treatment practice working with sports injuries and pre-post natal clients in Hamburg and studying to become a Yoga teacher in Austria, she now works with clients in Gloucestershire-Cotswolds and London. Practising and experiencing the Weleda Holistic Facial Treatment has given Amanda an opportunity to offer a lighter touch with her hands, which is such a delight when nurturing busy nervous systems with the addition of beautiful softening and balance for skin. She welcomes this new phase of her treatments combined with her yoga teaching and love of nature and wild swimming.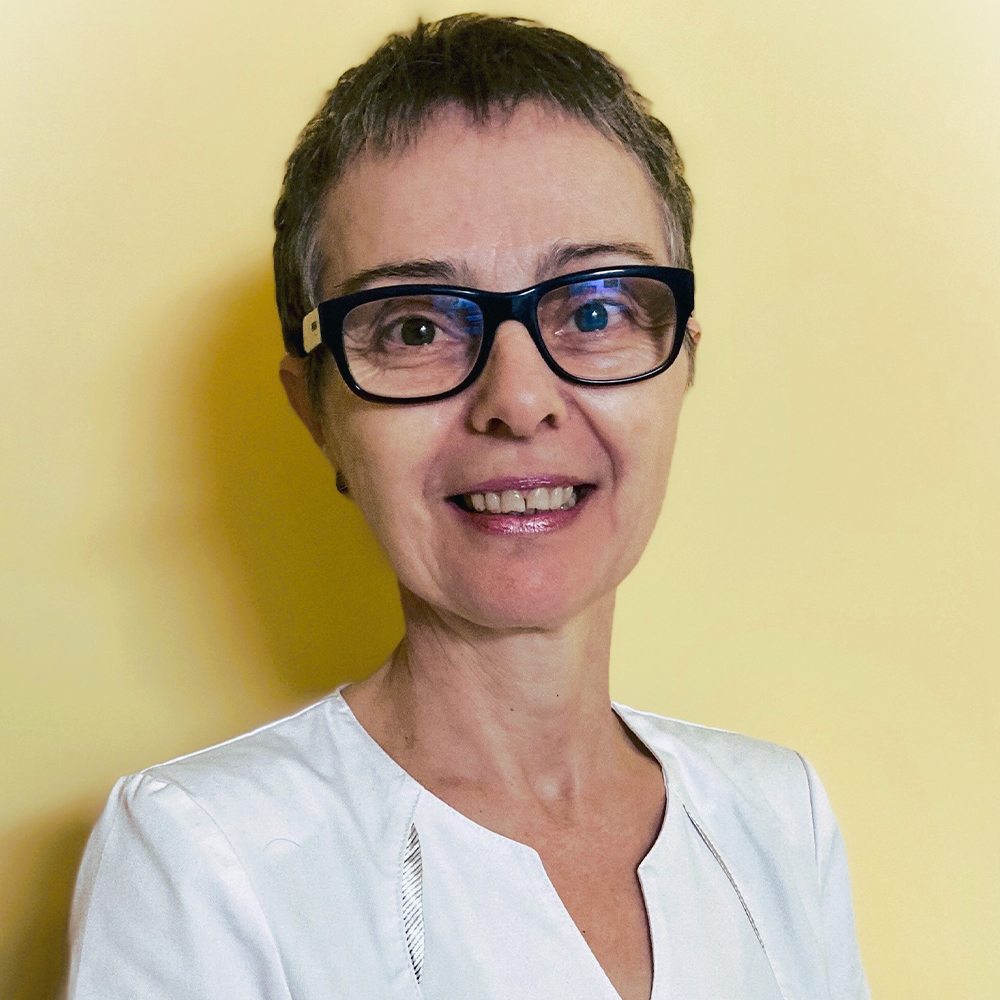 Name:
Rosa Gomez Iranzo
Location:
London

Business Name:
NutriReflex
Contact Number:
07407 120 066
Professional Profile:
Rosa has been working as a Complementary Holistic Therapist since 2016 in three clinics around London and as a mobile pro in Tower Hamlets E14, London.
Her therapies include Weleda Holistic Esthetician Facial, Reflexology, Indian Head Massage and Manual Lymphatic Drainage. As a Weleda Wellbeing Advisor, Rosa uses Weleda products in all of her therapies. Rosa loves every one of her therapies and products, and it thrills her to see how her clients feel after having a treatment. Rosa's voluntary work giving treatments to people at the end of life offers her a great perspective on the quality of life a human being must have.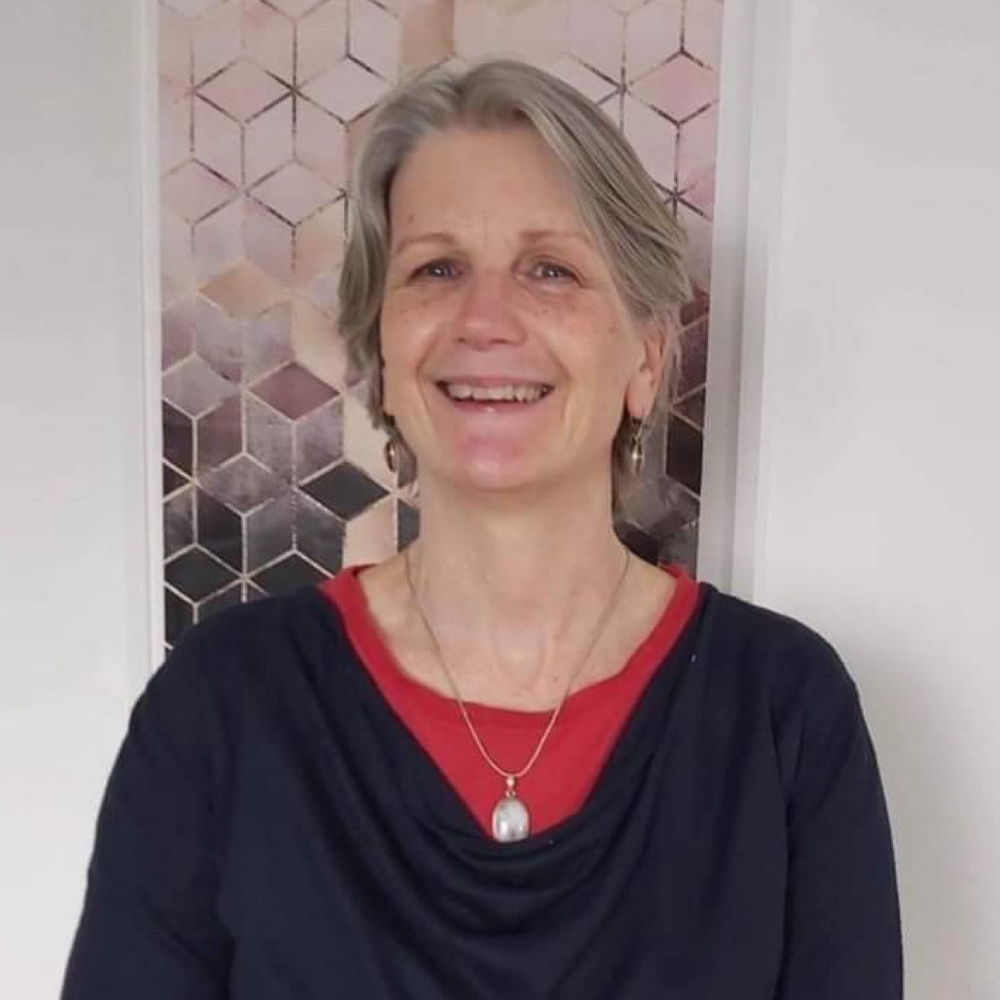 Name:
Lucy A'Bear
Location:
Builth Wells, Brecon, Hay-on-Wye
Business Name:
Lucy A'Bear Weleda Esthetician & Wellbeing Advisor
Contact Number:
07765 564 411
Professional Profile:
Lucy offers holistic facial treatments and skincare advice in Builth Wells, Brecon and Hay on Wye. She loves helping clients experience deep replenishing relaxation and softer, revitalised skin, as well as gently and effectively helping to address skin concerns.
Lucy worked as an organic horticulturist for 15 years and spending time in nature is a life-long passion. Weleda's values are in harmony with her own and she has used Weleda products for many years. She has enjoyed being a Weleda Wellbeing Advisor since 2016.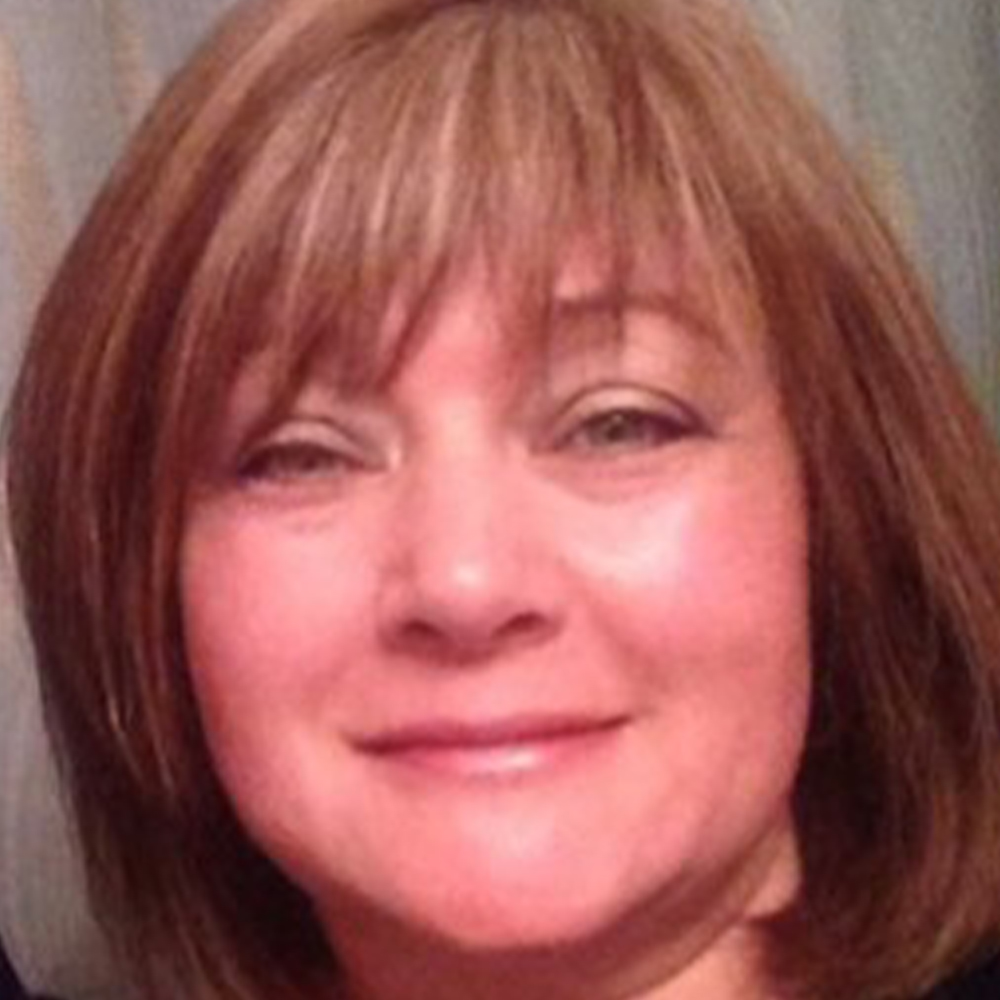 Name:
Shearrie Edwards
Location:
Staffordshire
Business Name:
Beauty & Holistics by Shearrie
Contact Number:
07790 813 614
Professional Profile:
Shearrie is one of the first Weleda Holistic Estheticians, who is also a Reflexologist, Massage Therapist and offers other relaxing therapeutic treatments including Oncology therapies and M Technique. Shearrie's clinic is home based, with ample parking. Shearrie also has over twenty five years' experience and has been a Weleda Advisor since 2017. Her treatments are deeply relaxing for whatever phase your skin is currently in and your concerns are addressed, for example dryness, blemishes, sensitivity or any other skin-related issues. Rhythm & Vitality returned back to your skin!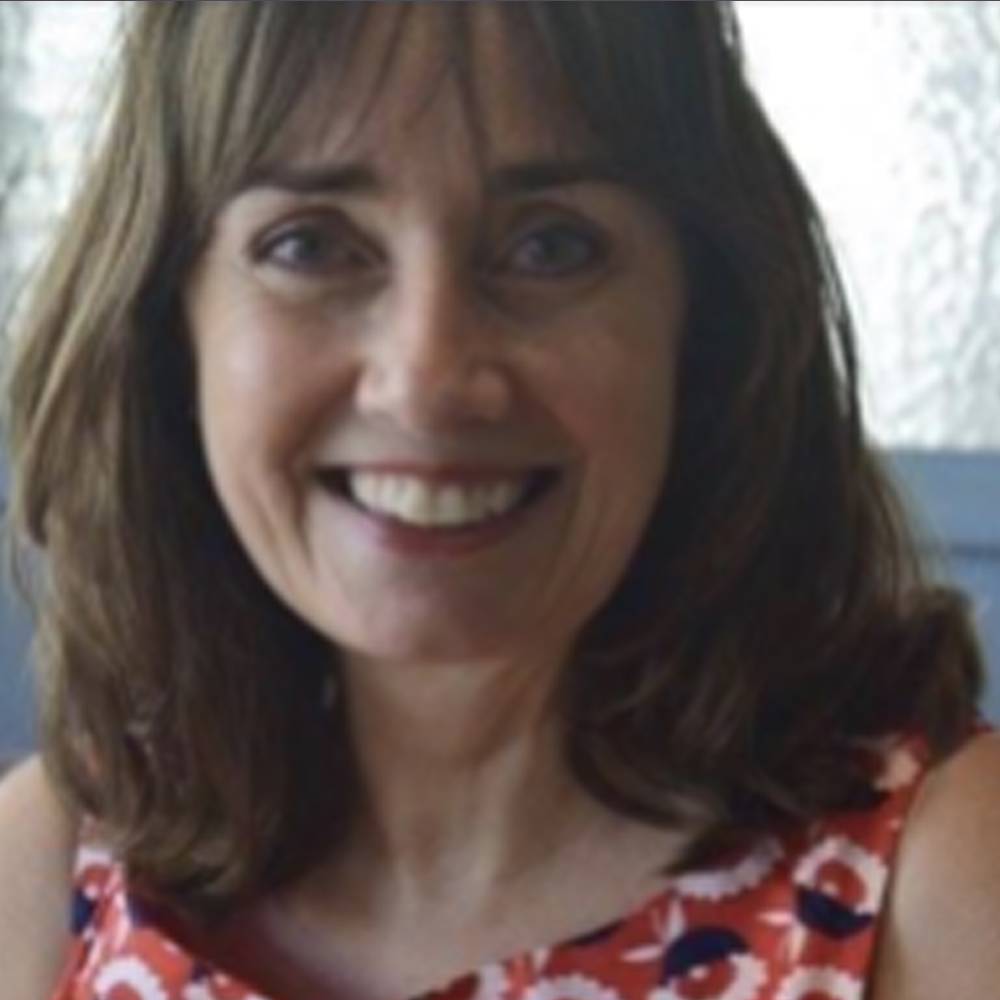 Name:
Lois Howard
Location:
Norfolk
Business Name:
Lois Howard Wellbeing
Contact Number:
07984 209 673
Professional Profile:
Holistic Esthetician, Aromatherapist, Reflexologist and Weleda Advisor.
As an experienced therapist and teacher of over 38 years, Lois is very excited to be working from her new Wellbeing Studio in West Norfolk. In 2021 she became a Weleda Advisor, and in 2022 Lois took the opportunity to train as a Level 4 Holistic Esthetician enabling her to add the Weleda Signature Facial to the list of Wellbeing therapies she already offers. Easy parking and flexible treatment times are available.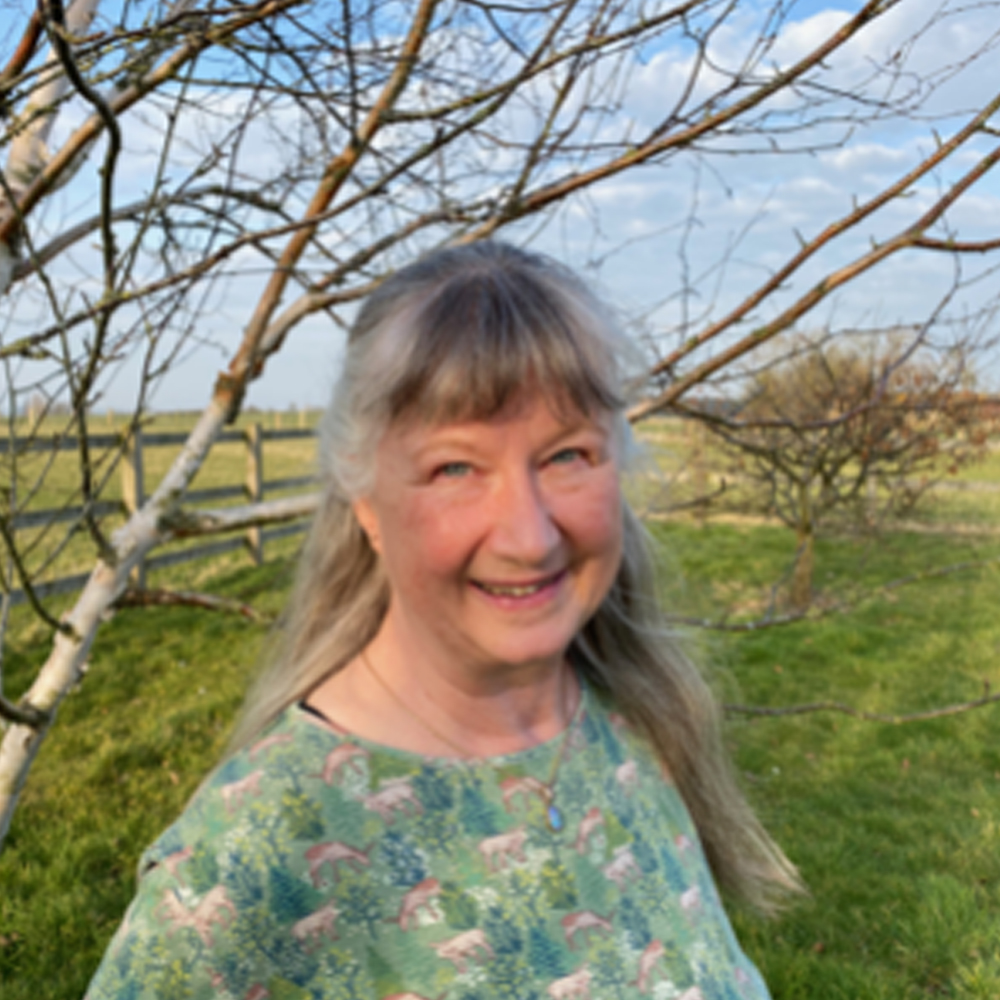 Name:
Melanie Baldwin
Location:
Aberdeenshire
Contact Number:
01651 851 072 or 07801 553 144
Professional Profile:
Melanie's clinic is based at her home in rural Aberdeenshire (plenty of parking!). With over 36 years of experience as a therapist, she believe that gentle methods are often the most effective. Therefore, she is delighted to offer the Weleda Holistic Facial treatment that combines her love of Weleda products and Rhythmical Einreibung (RE). She can also offer RE as a treatment on its own, along with advanced remedial massage.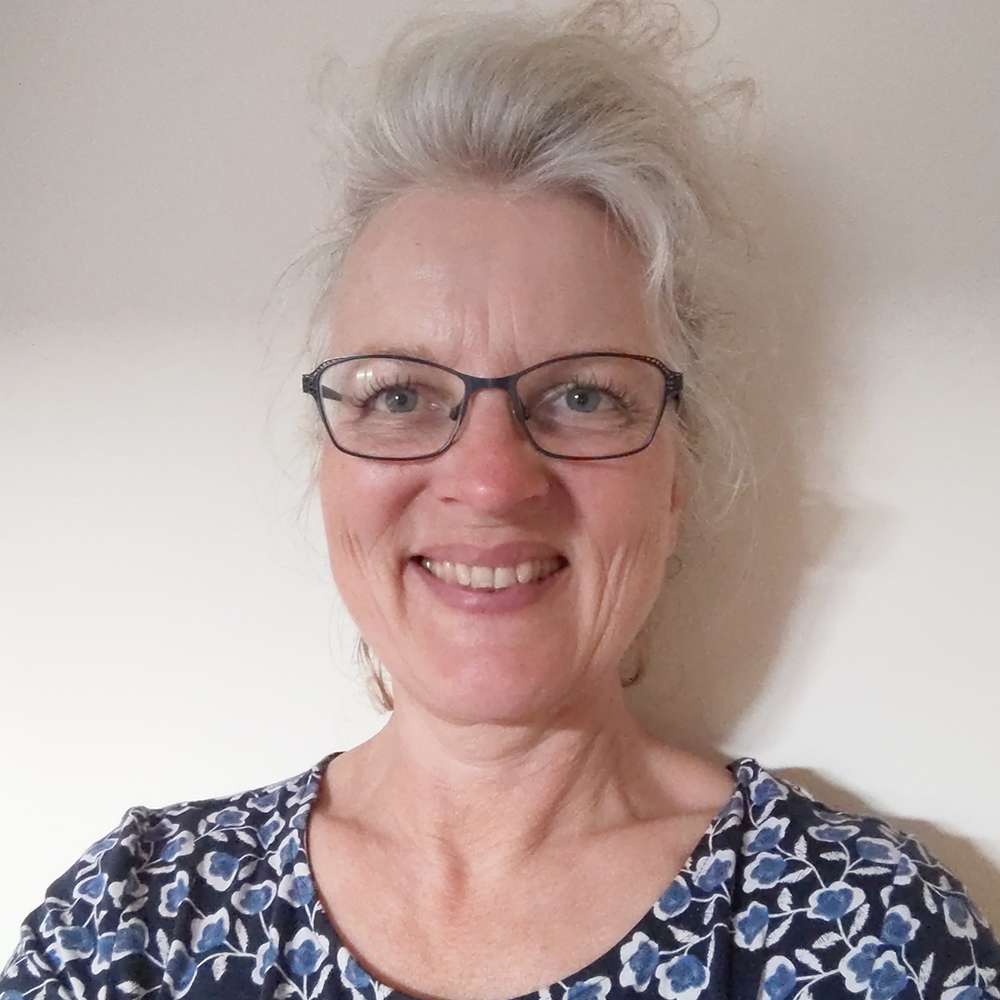 Name:
Teresa Kaczmarek
Location:
Vale of Belvoir, Leicestershire
Contact Number:
07739 863 583
Professional Profile:
Teresa
offers the full Weleda Signature Facial Treatment and other Weleda treatments plus skincare consultations, either in comfortable surroundings in the Vale of Belvoir or by travelling locally to clients in the area who prefer a home visit. All skin phases are nourished and supported to alleviate or remove problematic expressions. Teresa treats the skin as part of the whole with lifestyle guidance offered to nurture your present moment needs.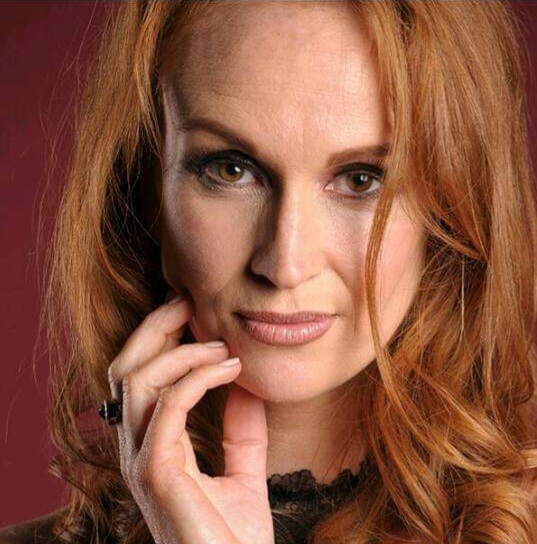 Name: Bronwyn Clark

Location: Hereford

Business Name: Bee's Beauty Room

Contact Number: 07958909085

Professional Profile: From a young age, Bronwyn danced ballet, which developed her awareness of the close connection between humans and nature - through the movement of body and energy. Bronwyn's path took her to qualify as a Hatha Yoga Teacher, Weleda Esthetician and wellbeing advisor and a Chinese Fire Cupping therapist. Weleda trained you will receive complete holistic health from the moment you walk in, wrapped with warmth and nourishment.✨️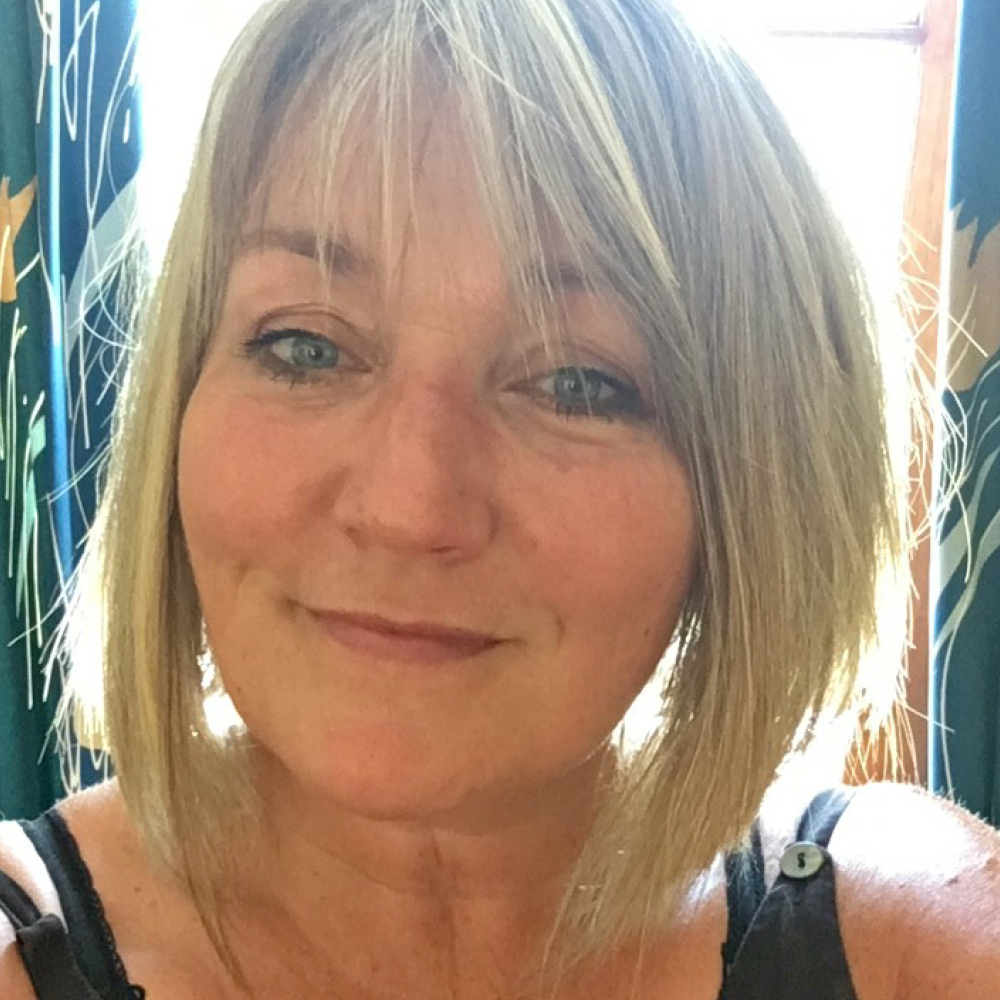 Name: Evelyn Liddell

Location: Weleda Head Office, Ilkeston, Derbyshire

Contact Number: 07500085158

Professional Profile: Evelyn is a pharmacist and homeopath at Weleda UK Head Office. Training as an esthetician has expanded Evelyn's understanding of how the skin expresses our inner health. The Weleda Holistic Facial Treatment combines Evelyn's passion for encouraging healthy self-regulation with wholesome relaxation: supporting your wellbeing and your natural rhythm.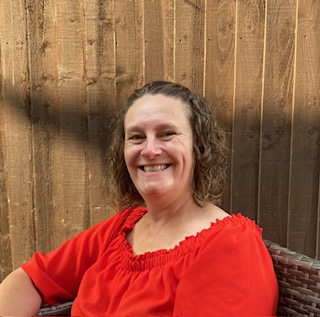 Name: Narissa Slater

Location: Belper, Derbyshire & Weleda Head Office, Ilkeston, Derbyshire

Contact: 07914202107

Professional Profile: Narissa has been working for Weleda UK Ltd since 2007 and has an in-depth knowledge of the medicines and natural organic skincare. She is able to combine this knowledge with her Anthroposophic wisdom to deliver a deeply relaxing and restorative treatment, supporting your emotional and physical wellbeing. Using premium Weleda products in the light-touch holistic facial treatment, to encourage rhythm and balance in the skin, increasing vitality and restoring healthy self-regulation, whilst helping to address any skin phases that are proving problematic.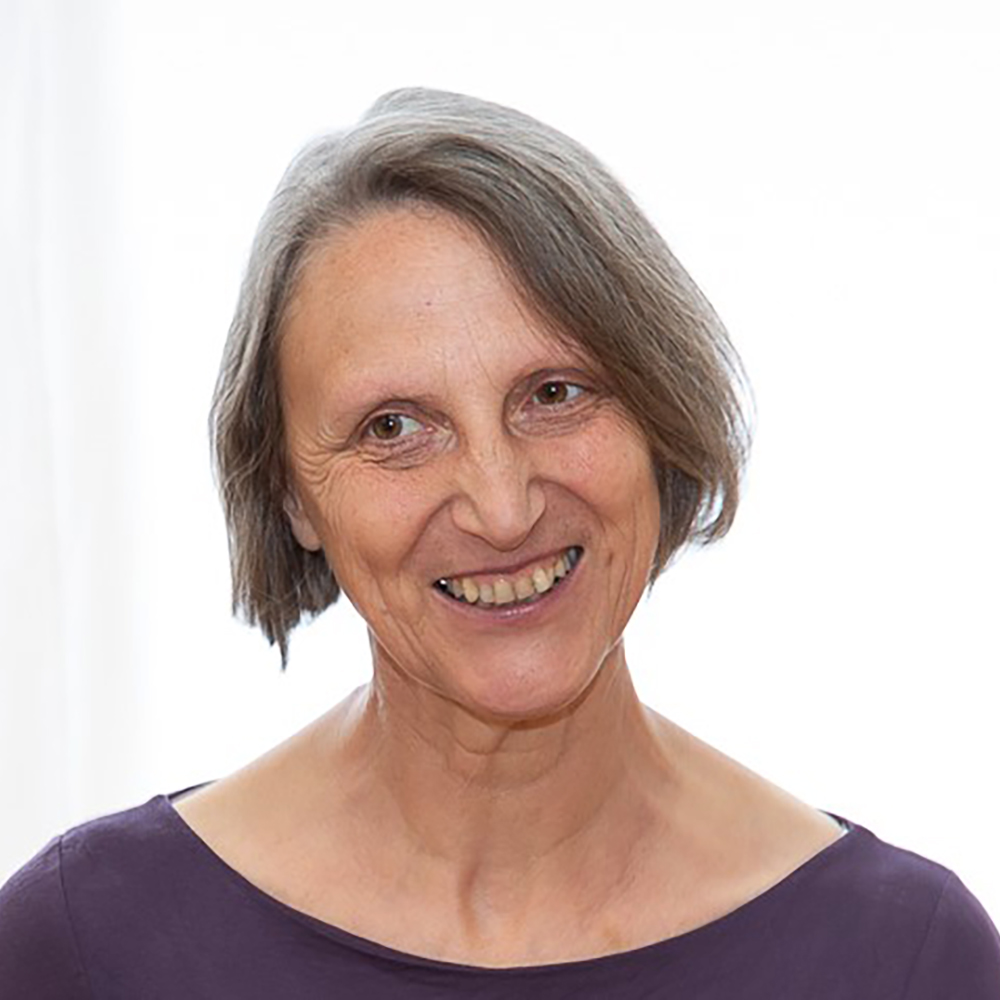 Name: Sabine Dahn

Location: Buckinghamshire

Contact Number: 07505 016359

Professional Profile: Sabine has many years' experience in taking care of people's wellbeing with a rounded whole person approach. She draws together her skills as a yoga therapist, the ancient ayurvedic oil application method of Amnanda and her expertise in skincare and general wellbeing as a Weleda Esthetician and Advisor.

Stability, relaxation and rhythm are core qualities to reconfigure and maintain a healthy sense of self. The Facial Treatments with their blend of person and skin phase appropriate products brimming with nature's healing properties provide a relaxing and deeply caring pathway to these qualities. Alongside, they also address potential skincare issues and guide in the direction of small everyday gestures of self-care.

Yoga therapy offers the opportunity to practice person appropriate rhythmic movement, relaxing and energising breathing and an inward attention that, over time, put wellbeing and a sustainable lifestyle firmly into the capable hands of the client.