Weleda Wonder Woman!
Hailed as
The Weleda Wonder Woman
in the autumn issue of
Natural Beauty News
where this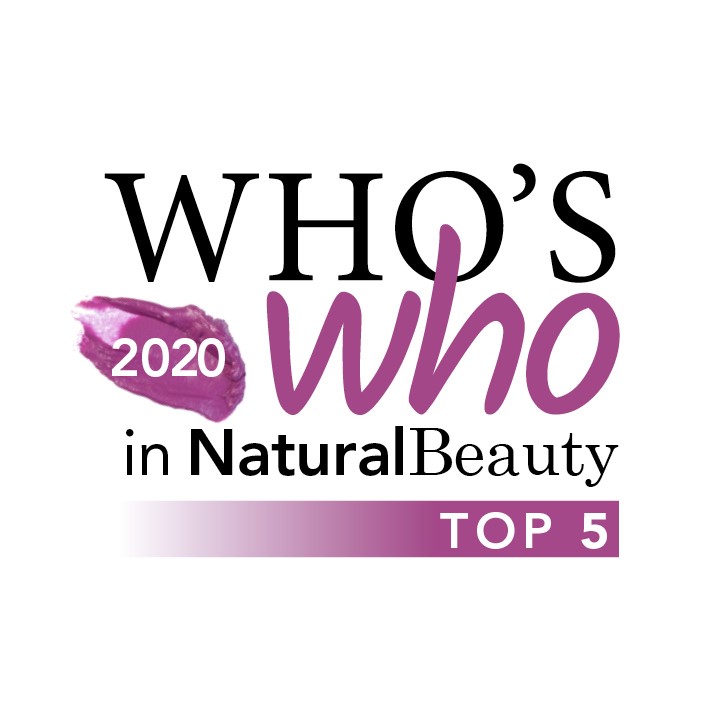 year's Who's Who In Natural Beauty is published, Weleda UK's managing director Jayn Sterland has been voted No.2 in the Top 25
"pick of the people who are leading this seismic change in thinking"
, from brand owners to formulators, educators, campaigners and pioneers. Editor Rosie Greenaway explains
:
"This year the global pandemic has transformed our sector, maybe forever. But it's also heightened the possibilities of natural beauty products. Lockdown has inspired more consumers to take a long, hard look at the contents of their bath­room cabinets. And many have discovered that organic and natural formulations don't just deepen the self-care rituals so essential for wellbeing in 2020, they're better for people and the planet too."
"After rejecting an 'unsustainable' career in fashion, Jayn Sterland has helped take the revered natural brand to new heights as UK managing director and global spokesperson. An energetic activist for responsible business and clean beauty, she's no stranger to our Top 25."

For Jayn, joining Weleda 12 years ago was:
"a culmination of everything I had learnt up until that point. Having grown up on a farm, learnt how to make medicines from my herbalist grandmother, whilst watching my mum care for her patients and the family as a community doctor, I found all this at Weleda and I feel as though I have come home".
Jayn, who has regularly appeared in the Top 25 since 2013, commented on hearing the news:
"Congratulations to Lorraine and everyone else in our wonderful natural and organic beauty industry whose achievements have been recognised in this Top 25. I am excited to see so many inspirational women leading the way; it's no surprise that our sector is thriving at a time when mainstream beauty is in the doldrums. I feel excited for the future, believing that we are all on an authentic and sustainable course for 2021 and beyond. Thank you to everyone that voted, recognising the value of our work at Weleda, which is a business of 'wonder women'! "
This is the 8th year that Jayn has been included in the hotlist, having previously held the No.1 position for four consecutive years. The Top 25 provides an overview of the leading industry personalities who are shaping and influencing the UK's natural beauty industry:
1 Lorraine Dalmeier - Formula Botanica
2 Jayn Sterland - Weleda
3 Alex and Kim Barani - Kinetic
4 Jo and Stuart Chidley - Beauty Kitchen
5 May Lindstrom - May Lindstrom Skin
6 Helen Yeardsley - Y Consultancy
7 Ailish Lucas - The Glow Getter
8 Emma Thornton - TRUE Skincare
9 Dr Mark Smith - NATRUE
10 Elsie Rutterford and Dominika Minarovic - BYBI Beauty
11 Alex Nicolaou - NINI Organics
12 Fiona Klonarides - The Beauty Shortlist
13 Dr Barbara Olioso - The Green Chemist Consultancy
14 Victoria Wood - Greener Beauty
15 Georgia Barnes - Soil Association
16 Ben Wigley - Big Green Smile
17 Madhuri Prabhakar - Beat The Microbead
18 Tabitha James Kraan - Tabitha James Kraan Hair Organics
19 Mel Jenkinson - Glow Organic
20 Janey Lee Grace - presenter and author
21 Tata Harper - Tata Harper Skincare
22 Charlotte Vohtz - Green People
23 Lou Dartford - Makeup artist
24 Sonia White - LoveLula
25 Zaffrin O'Sullivan - Five Dot Botanics