Help us Save Earth's Skin
Alongside Arizona Muse, her soil regeneration charity DIRT, and the Sustainable Soil Alliance, Weleda is highlighting the need to care for the soil as we would our own skin, in our mission to Save Earth's Skin. To help tackle the crisis facing soil and our planet, we are encouraging everyone to make simple steps to protect soil - from choosing soil-friendly brands and products created with minimal impact on the environment, to getting your hands dirty planting and composting. Whether in your own garden, or community plot, we are urging people to keep gardening and planting more native herbs, flowers, vegetables, shrubs and trees to increase soil health and prevent soil erosion. Read on for more tips and advice about how you can
Get Dirty
and support soil health.


Meet our ambassador, Poppy Okotcha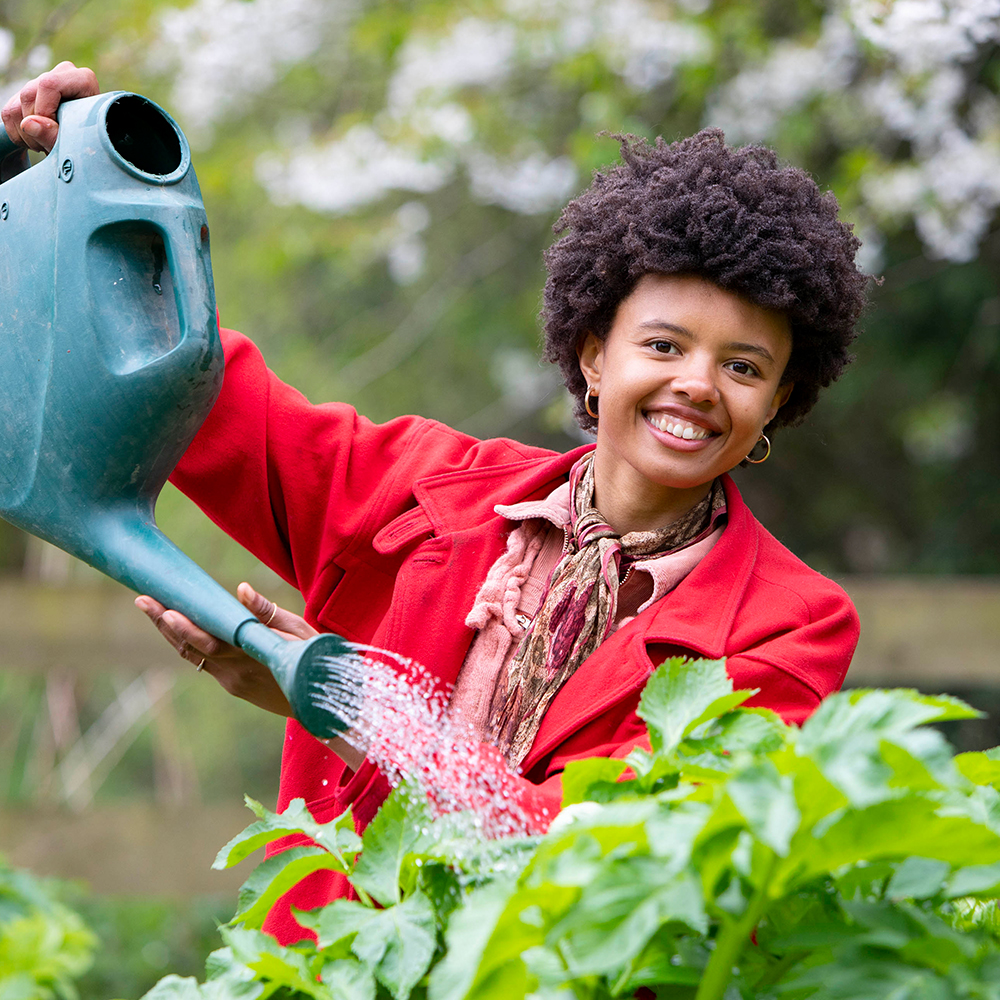 Poppy Okotcha
is an ecologically focused grower, forager and former model. She is trained in horticulture and regenerative growing practices, like permaculture and forest gardening. Poppy is passionate about creating, tending and learning from edible and medicinal spaces that are truly sustainable, beautiful and useful.
She wants to make ecological, regenerative growing feel accessible for everyone and sees access to Nature, nutritious food and space to grow as fundamental and political - they are essential for mental & physical wellbeing, offer powerful direct access to culture, heritage, the land and each other.








Why has Poppy joined us on our mission?
Just like skin, soil is a living, breathing ecosystem, which is vital for the future of our planet and everyone who lives on it, but it is being destroyed ten times faster than it is being created. An essential factor in climate protection, healthy soils store three times more carbon than the atmosphere, but a third of the Earth's soil is already degraded and every minute, roughly 30 football pitches of fertile soils are destroyed. Without this soil, we are running out of healthy organisms, resources and water stores underground.
While nearly half of British people are aware of soil degradation, only a fifth are aware of the scale of the issue, and only 10% check their soil regularly. Poppy has joined our
Save Earth's Skin
campaign to raise awareness of the importance of soil and the simple steps we can all take to protect it.



How can you become soil-savvy?
We know that the nation's passion for gardening, ignited by the pandemic, is here to stay. Nine in ten remain committed to gardening, planning to spend the same if not more time in their gardens this summer. But over half of us don't know what soil type we have, which is a common cause of gardening failures, says our Biodynamic Gardening Expert, Claire Hattersley:
"It's important to know the type of soil you have so you can determine how to look after it and what will grow best in it. The most common soil types in UK gardens are clay, sandy and loamy. Simply add a sprinkle of water to your soil and roll it in your hands to see what type you have."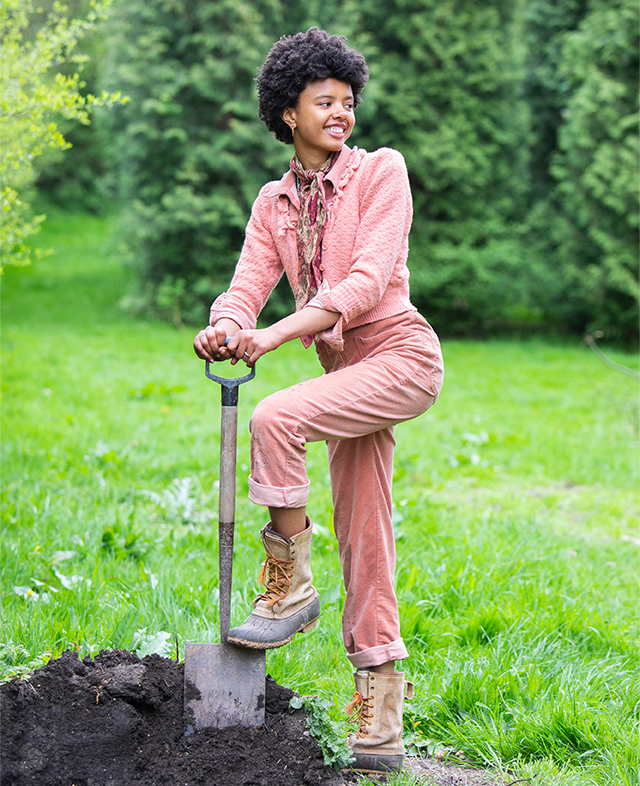 Which soil type do you have?
•
Sandy soil
is gritty and will crumble easily. It needs plenty of added organic matter, such as compost, to retain moisture and feed plants.
•
Clay soil
should roll up easily in your hand and stay in shape. Digging in plenty of organic matter and a little grit will help make clay soil more workable.
•
Loamy soil
will roll into a ball easily, however it won't keep its shape as well as clay soil – loamy is the perfect texture for planting.




Poppy shares her top tips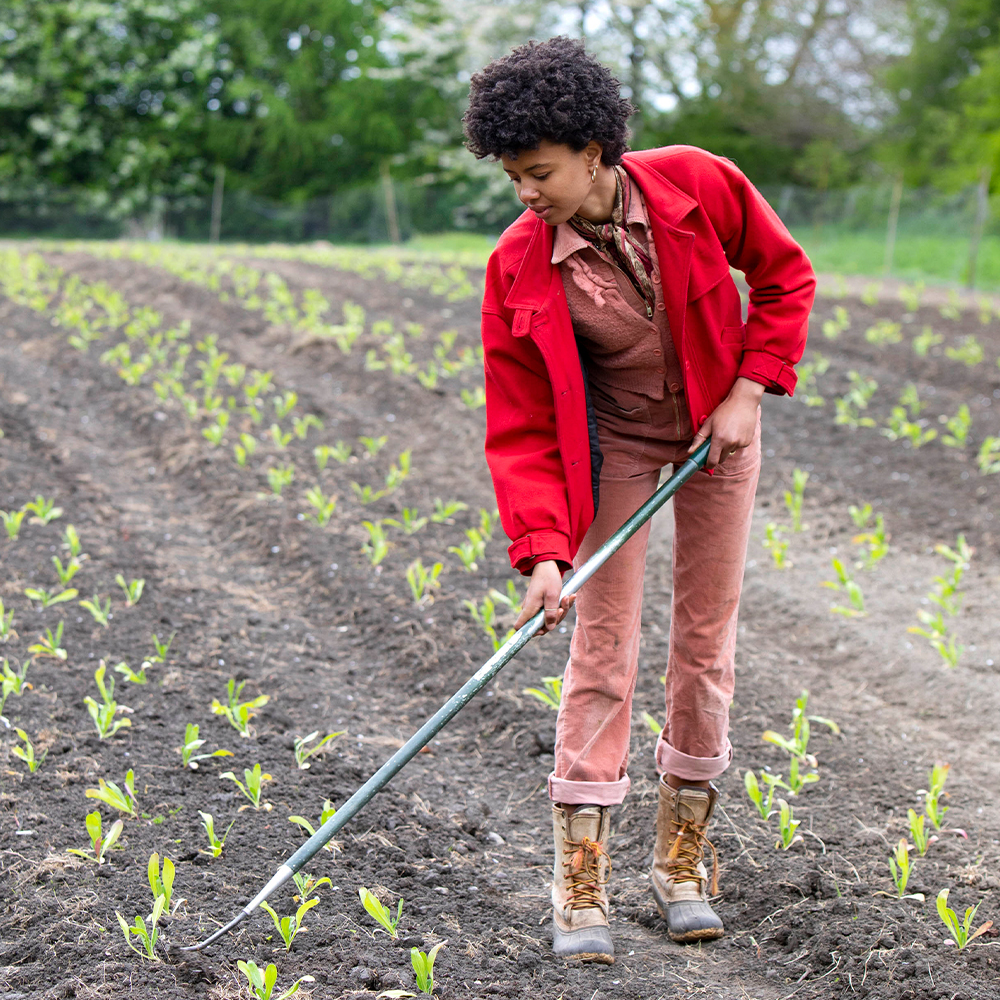 • All soils benefit from the addition of organic matter, like compost or manure, so be generous when spreading on your soil.

• Be more tolerant of weeds - they are often a great companion to plants adding extra nutrients to the soil.

• Don't compact your soil too much, remember the soil should have room to move and breathe.

• Try not to over dig the soil – only dig when necessary

• Keep soil 'busy' with something growing in it all year round.






"All soils benefit from the addition of organic matter to improve biodiversity, drainage and oxygen levels. Making your own compost is also a great way to save money and it reduces waste. So get out into your garden and get your hands dirty – it's good for you and the planet."
Get to know Poppy
Why do you think people remain as committed to gardening now we're out of lockdown?
Because we have learned how powerful growing can be, not only for our personal, physical and emotional wellbeing, but connecting with other people. This can be through community growing by sharing food produce and seeds, but also in terms of understanding our connection and our place within the natural world. Growing can be an incredible tool in the battle against climate change.
Tell us more about your involvement in the Weleda Save Earth's Skin campaign
I'm supporting Weleda's Save Earth's Skin campaign because the Earth's skin (soil) is vitally important. Not only is it the foundation for growing highly nutritious food, but it's also a place where we can suppress carbon. Locking carbon in its gas form in the soil helps form healthy soil. Soil has the incredible potential to support us as we try to tackle climate change.
Research has found that people have all types of quirky features to promote biodiversity and soil health in their garden, what's the quirkiest feature you have in your garden?
A part of supporting healthy soil is increasing general biodiversity. To increase biodiversity in my garden I have many log piles, I have piles of bricks… and I have flowers that I try to time so that they come out throughout the year. I also grow hedges so that birds can nest and make sure there's some berries available. I'll leave some apples out so that birds can munch on them through autumn and early winter.
What is your favourite time of year to be in nature?
I suppose the obvious answer is spring because you're growing seeds and you're very hopeful … but I think in truth it's probably autumn when you're looking back on the year that's passed and you've learned so many lessons and there's a really nice crop or harvest.
How would you describe your beauty routine and do you use natural or organic products on your skin?
To look after my skin, I try to look after my body as a whole, eat well, exercise, get outside plenty, get a bit of sun on my skin and fresh air. I also like to use really natural gentle products on my skin, so that includes plant extracts, essential oils, natural oils etc. I also love
Weleda's Skin Food
for my hands. I garden without gloves, so after I wash my hands Skin Food is my go-to product to keep them hydrated. I've been using it since I was a little girl - my mum always had it in the house.
It's not just Poppy helping us spread the word, meet our other partners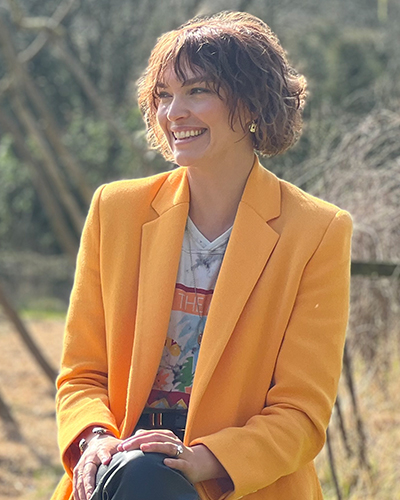 Arizona Muse - Environmental activist, founder of DIRT charity and former supermodel
"The evidence all points to one thing: we urgently need to put more time and energy into protecting soil."
Read Arizona's advice:
If you have a lawn, don't trim it down to a perfect green surface. Instead, allow flowers and wild plants to grow on it, providing a habitat for small organisms, and a diversity of roots that grow to different depths in the soil.
If you don't have your own garden, or if your garden isn't big enough, join a local community garden or allotment scheme and start growing your own fruit and vegetables there instead.
Support farmers by buying directly from them, or from a farmers' market, and try to buy biodynamic, organic or regenerative products.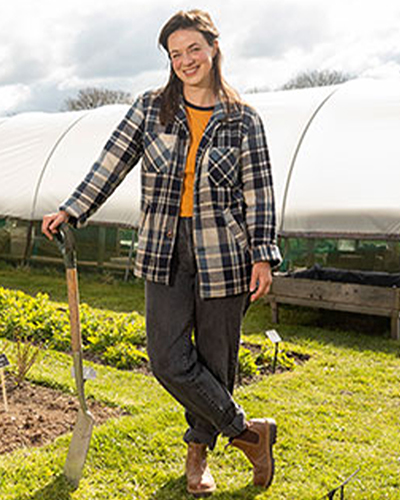 Frances Tophill - Horticulturalist, author and TV presenter
"Protecting soil is the key to successful gardening. Without healthy soil, our plants cannot thrive."
Read Frances's advice:
Keep planting - anything from herbs, flowers, vegetables, to shrubs or trees, to help prevent soil erosion.
Try to avoid harsh chemicals and fertilisers and treat the soil - the skin of the earth - like you would treat your own skin.
When you're not wearing your gardening gloves, you can still do your bit to protect soil – by consciously choosing soil-friendly products.




How can you be mindful of soil even when you're not in the garden?
We worked with the
Sustainable Beauty Coalition
last year to create the
Planet Positive Beauty Guide
, helping consumers to decode the jargon often used by the beauty industry, to help people make more sustainable shopping choices. What are we doing at Weleda?
Planting trees is a great way to protect soil, so we will plant a tree for every Weleda Skin Food product sold in the UK from April to June this year through our partnership with the charity
TreeSisters
. Globally, Weleda is investing 1% of turnover in the preservation of biodiversity, climate protection and soil conservation, and in 2022 we have committed €400,000 to soil-focussed projects across the world.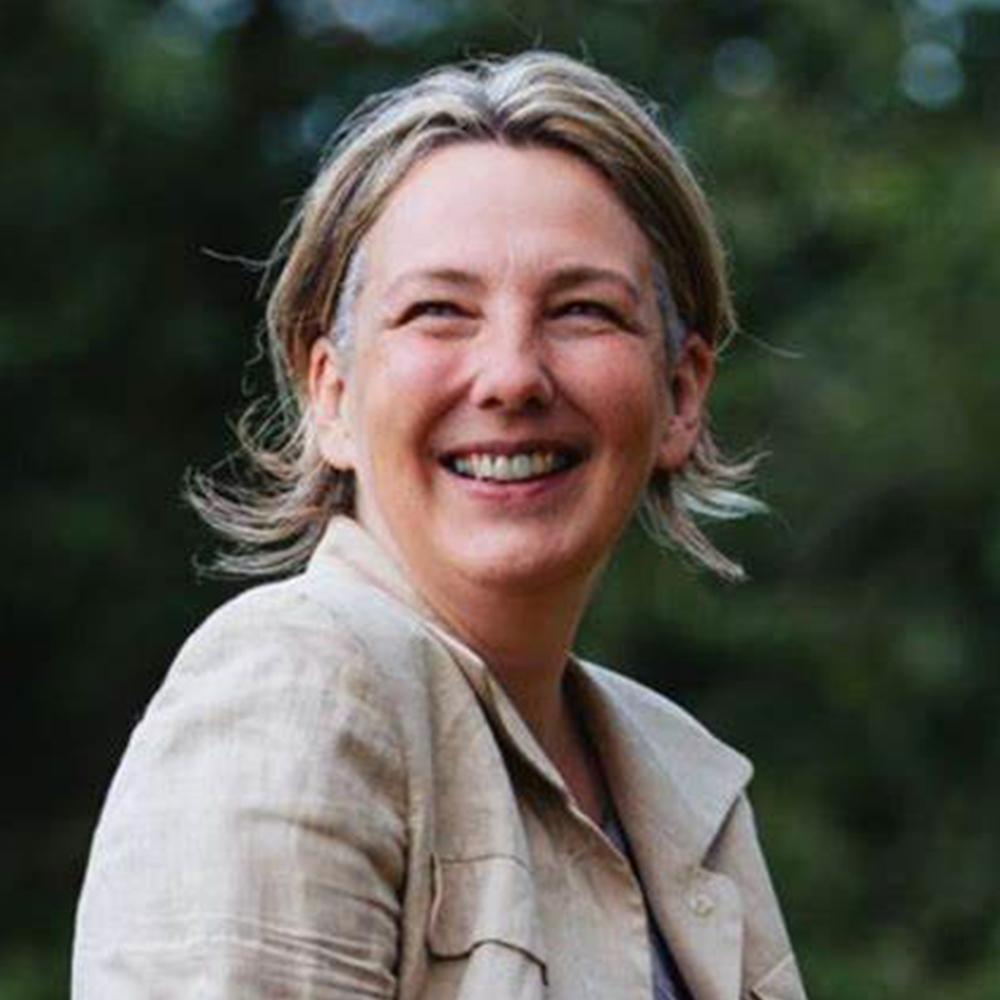 "
It is refreshing to see that people across the UK are getting their hands dirty and connecting with soil and nature. Ultimately, having a sense of connection with soil is the best way to protect it. This is vital because soil, the skin of our Earth, is under threat. Weleda's Save Earth's Skin campaign aims to highlight the importance of soil and encourage everyone to make positive change to protect it as they would their own skin. Healthy soil is vital for the future of our planet – without it, nothing can grow. Weleda has been caring for soil through regenerative, biodynamic farming practices and sustainable sourcing of raw materials, for over 100 years. We hope others will join our mission and start making more soil-friendly choices.
" -
Jayn Sterland, Managing Director, Weleda UK & Ireland
Visit our Save Earth's Skin homepage for more info on how you can support soil health and join the mission by Getting Dirty in your garden this summer.