Weleda create Skin Food Spa for LFW
Weleda sponsors The Model Zone 15-19 February 2019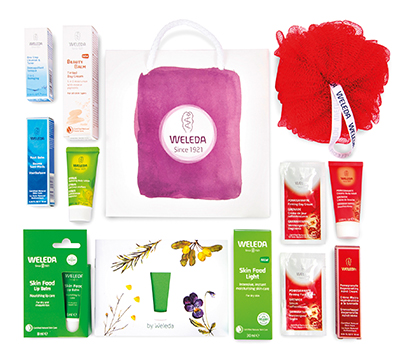 Weleda has created a Skin Food Spa sanctuary in The Model Zone for London Fashion Week this February. It's now the eleventh year that Weleda has sponsored the official LFW zone where models can rest and recharge their batteries between fittings and shows. This season, The Model Zone will be in a private location on the Strand, near Somerset House the hub of London Fashion Week. Tucked away from the media glare, this relaxing retreat provides models with a haven where they can unwind, eat healthily, take off their make-up and enjoy a little pampering with organic skincare.
Weleda's experienced team of beauty therapists Megan Edwards, Nisha Jani, Amanda Bucher, Rachael Leffman, Gabriele Haynes, Sarah Morgan, Katerina Roberts, Karon Stubbs and Joanna Wragg will offer Skin Food facials and aromatic body massages plus natural skincare advice. Weleda homeopath Evelyn Liddell will provide holistic health consultations.
Models can book themselves in for a free Skin Food Facial – a 30-minute miracle worker. The facial skincare routine is designed to restore radiance to tired or stressed skin using Weleda Skin Food as a moisture-boosting face mask, during this demanding week of shows and presentations, castings and photo-shoots.
Weleda will also be introducing their newly launched Skin Food Collection, adding to the original Skin Food with a super-hydrating Skin Food Light, protective Skin Food Lip Balm, and a wonderfully luxurious Skin Food Body Butter available from March 2019.
This season's Model Zone goody bag will contain three of Weleda's latest launches: a Tinted Beauty Balm, Skin Food Light and Skin Food Lip Balm. Together with a selection of fragrant travel sizes including Foot Balm, Pomegranate Hand Cream, Pomegranate Creamy Body Wash, Citrus Body Lotion and One-Step Cleanser & Toner.
Weleda Skin Food will also be working its magic backstage at scheduled LFW shows, with makeup artists choosing organic skincare to prep models' often sensitive skin.
Johnstons of Elgin - makeup artist Kat McSwein
Renata Brenha - makeup artist Verity Cumming
Wesley Harriott - makeup artist Mona Leanne
New collaborations for London Fashion Week
Weleda was thrilled to be asked to support some exciting shows for London Fashion Week this season, working with an increasing number of influential makeup artists all choosing to use natural and organic skincare and cruelty-free cosmetics in their kits.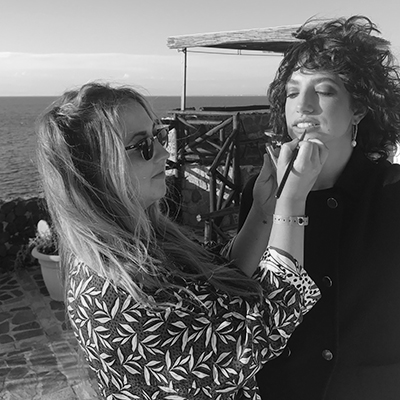 Weleda has collaborated with makeup artist Kat McSwein on the Johnstons of Elgin show on 15 February:
"As always with LFW shows it's important that the make up and hair looks compliment the clothes but don't distract from them. The new designs from Johnstons of Elgin have been inspired by the 1920s and 1930s. The colours are opulent and the clothes are very tailored so the look has to help showcase this. The skin will be clean and elegant with a sophisticated sheen to it, and the eyes will have that beautiful 1920s depth in autumnal colours. I'll keep the shapes quite rounded and add a stain onto the lips to add some more colour depth. I want a really luxurious look for the skin so I will be keeping the base sheer with a mix of Weleda Skin Food and Beauty Balm for a natural glow. The Weleda tinted lip balms will add tonal pops of colour to both the lips and cheeks and Skin Food will also help me create a gloss across the eyes to help the eyeshadow colours appear more opulent. We will also be using the new Weleda Skin Food Body Butter mixed in with Weleda's Evening Primrose Body Oil to give the models' skin that extra glow under the lights."
For more information about the collaboration, read the full interview with Kat McSwein.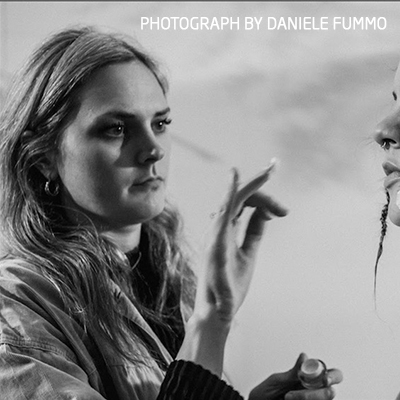 Weleda was also delighted to be asked to support designer Renata Brenha for her presentation on 15 February, working with makeup artist Verity Cumming:
"When I suggested working with Weleda to Renata for her LFW show, she was so excited by the idea of collaborating with a brand with such similar principles in terms of sustainability, ethics, fair treatment and of course quality. As much as she is drawn to the universality fashion provides to communicate complex ideas, Brenha stands in dismissal of the unsustainable and unethical implications in its industrialised production. Weleda's ethical and value-creating business practices therefore meant they were a perfect fit. For me as an artist, I am ecstatic to be working with products which deliver a beautiful finish and make models feel pampered and special, but which I also know are responsibly sourced and produced as well as being cruelty free. For the look at the Renata Brenha show we went for beautiful glowing skin along with graphic clean lines. Weleda provided the perfect base, and using the Skin Food range, we let the model's skin be the star of the show."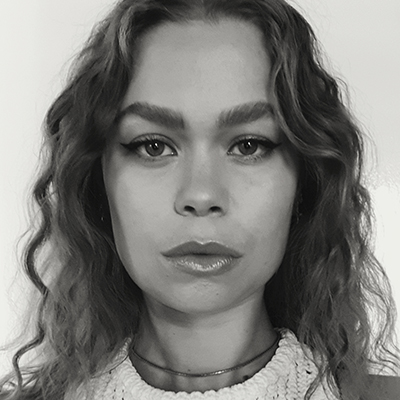 Weleda is delighted to be collaborating once more with label Wesley Harriott for his AW19 presentation on Monday 18 February, with makeup artist Mona Leanne:
"The look at Wesley Harriott this season is a gorgeous graphic eye that will appear in three different shades to match the colours of the collection. The eye will sit on top of a glossy skin achieved through the ultimate Weleda skin prep. The key to creating this is hydration at every step, cleansing with the Gentle Cleansing Milk as it protects the skin's moisture balance followed by a spritz of Refining Toner. The Wild Rose Smoothing Day Cream is the perfect base for make-up and rich enough to use for a facial massage, which really wakes up the skin and gets the blood flowing. I then like to take a small amount of Skin Food and work it into any area of the face prone to dryness and in need some extra TLC. Finishing off with a generous layer of Skin Food Lip Balm on the lips. Once the makeup is done I amp up all the highlighted areas with a veil Skin Food. It leaves a really cool, wet, glossy texture on the skin that makes any highlighter look super fresh."
Read Weleda's interview with designer Ricky Harriott last September.