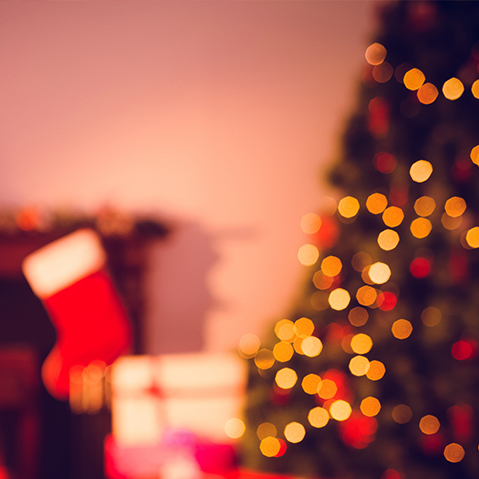 Jingle bells or jangling nerves? Reclaim your Christmas spirit
When you're surrounded by images of jolly, festive families, feeling stressed, anxious, lonely or angry can fill your mind with negativity. Here at Weleda we want to help you feel well, so we've got 12 days of great mindfulness advice that can help you this Christmas.
01 December 2017
Let our 12 days of mindfulness bring back the lost magic and excitement of the season
Follow our daily tips and you might start to see Christmas as one of the most relaxing times of the year. Sign up for our daily emails and take one mindful step each day towards seasonal magic and merriment.

What is Mindfulness?
Mindfulness is is a state of full, whole-hearted attention to the here and now. You can practice this, just as you would any other new skill and, over time, mindfulness will become an easy state to reach, whatever you are doing.

A typically mindful meditation involves paying full attention to your breath as it flows in and out of your body. Focusing on each breath in this way allows you to observe thoughts as they arise in your mind and, little by little, to let go and stop struggling with them. This simple act can bring you to the profound understanding that thoughts and feelings (including negative ones) are transient. They come and they go and you have a choice about whether to act on them or not.

When you are mindful, you observe without criticising – you are compassionate with yourself. Unhappiness or stress can be just black clouds in the sky, which you observe with friendly curiosity as they drift past. They're not personal, or sent to persecute you – they just are, and you can let them pass.

Scientific studies have shown that mindfulness not only helps prevent depression, but also positively affects brain patterns. Day-to-day anxiety, stress, depression and irritability might arise, but they dissolve away more easily. Other studies have shown that regular meditators see their doctors less often and spend fewer days in hospital. Memory improves, reaction times are faster and even creativity increases.

With all of these benefits ready to unfold for you, our 12-days of mindfulness is a true Christmas gift – from us to you, and from you to yourself.