Weleda's goal is to maintain, enhance and restore the health of people.
What started in 1921 as a pharmaceutical laboratory, with its own medicinal plant garden, is today a world-leading manufacturer of holistic natural cosmetics as well as pharmaceuticals for anthroposophical therapy.
Since it was established, Weleda has followed aims which sprang from its founding principles. Our products are intended to support people in their personal development, in maintaining, promoting and restoring their health and in their efforts to achieve physical well-being and a balanced lifestyle. This company philosophy determines Weleda's economic approach and will remain the guiding principle for our future.
At the service of human beings
Today, Weleda is represented in over 50 countries on all five continents. The three main sites are still where Weleda's history began: in Arlesheim, near Basel in Switzerland; in Schwäbisch Gmünd near Stuttgart in Germany and in the French city of Huningue, Alsace. From these bases – and from our company branches the world over – Weleda produces hundreds of natural cosmetics and thousands of pharmaceuticals, still partly produced from medicinal plants of our own gardens.
Responsible dealings with both nature and people have always formed part of our business, ever since Rudolf Steiner articulated his vision of a company completely at the service of human beings and the world as a whole. Whether it's through fair trade, biodynamic cultivation or the supportive development of our employees – sustainability is part of our roots.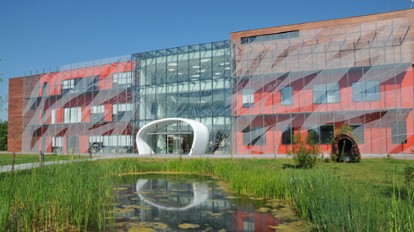 Weleda today
What started in a small shed in Switzerland is now a global company with 2000 employees in 50 countries.
More about Weleda today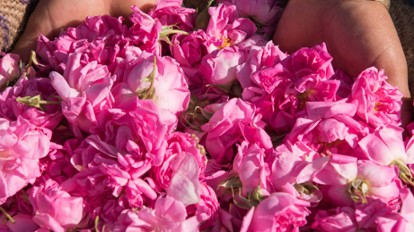 Our values
Seven unchanging basic principles that help us to stay committed to the well-being of our planet, our environment and our people
Read the 7 principles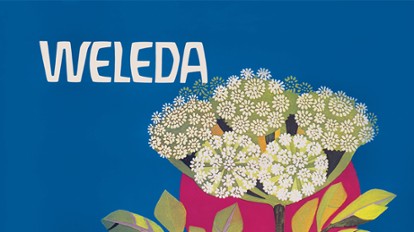 Our name
Weleda was a real woman – and what she stood for inspired our founders. Read the remarakable story of Weleda the woman, the name and the company.
Weleda – a name from history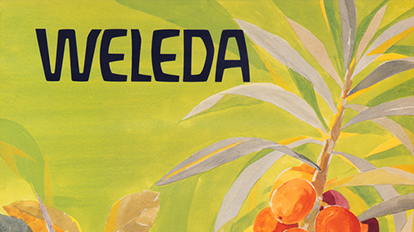 Our symbol
The symbol on every one of our product packages is more than just a logo. It's the original artistic expression of what Weleda has always stood for, an honest, ethical and caring brand.
The Weleda symbol