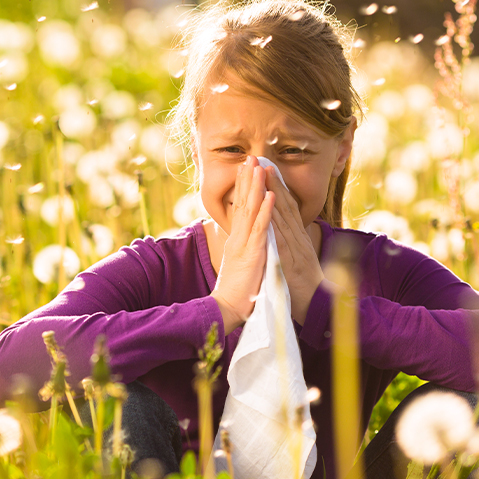 Pollen chart
Take a look at our pollen chart along with more information on how to ease hayfever symptoms.
01 April 2021
Pollen chart
Pollen attack – it's no fun, and as the planet warms, it looks like more people will get hit by hayfever every year. Sneezes, itchy eyes and a running nose can all be helped with a natural, holistic approach to hayfever or allergic rhinitis.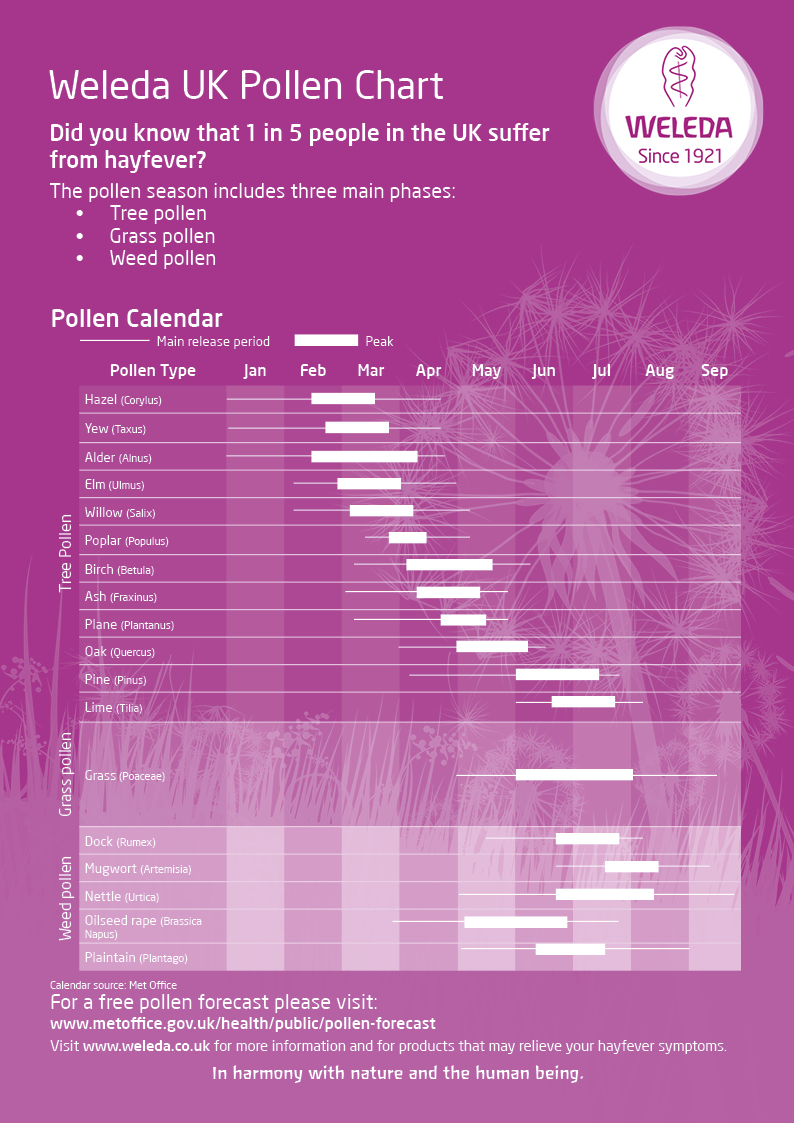 The sun comes out and you start to sneeze – it's hayfever time, when pollen gets into our airways and our immune system produces mucus, heat and itch.
Avoid contact with pollen to reduce your allergic response – check the pollen forecast and close windows when the count is high. Use Weleda
Skin Food
around your nose to trap pollen and Weleda's
Rhinodoron Nasal Spray
to ease congestion. Homeopathic remedies alium cepa, euphrasia and gelsemium are combined in Weleda's
Hayfever Relief Oral Spray
. Find out more about a holistic approach to seasonal allergies in our
'Natural Help For Hayfever'
article by Weleda's integrative health consultant Dr Rosy Daniel.
Go to your doctor if the symptoms are severe, new, or if you have increased asthma symptoms. Conventional medicines, such as steroid nasal sprays and antihistamines, are used to stop the body's severe immune reaction. A good health food store will be able to offer you natural equivalents. Aim for good management of your symptoms, and the best treatments to stay comfortable until the season ends.
Visit the Met Office for a free daily pollen update in your area or forecast for the week ahead,
and
download a PDF version of our Pollen Chart
to see what pollen is around in the warmer months.