Stretch Mark Massage Oil 100ml
Prevents stretch marks, leaving skin smooth, elastic and flexible

Massaging into the skin daily helps to keep the connective tissues supple – our best defence against stretch marks


Description
During pregnancy your body needs extra tender care, so you can feel well and enjoy what nature is doing. Stretch Mark Massage Oil uses only pure natural ingredients to protect your skin and support it through the changes. A soothing, softening combination of jojoba, sweet almond and wheat germ oils, this special regenerating oil is full of vitamins A, D and E, essential fatty acids and anti-inflammatory arnica. It's a pure, natural formula in harmony with your body through a wondrous time.
100%
agree: skin feels gentle*
94%
agree: skin feels smooth*
*In-use study, 31 women after 4 weeks, applied twice daily
Benefits:
Increases skin's elasticity and thus prevents the appearance of stretch marks
Reduces the visibility of existing stretch marks
Preserves the skin's moisture
Reduces the feeling of tension and itching
Developed with midwives
Suitable for vegans
Ingredients:
Prunus Amygdalus Dulcis (Sweet Almond) Oil,
Simmondsia Chinensis (Jojoba) Seed Oil
, Triticum Vulgare (Wheat) Germ Oil, Fragrance (Parfum)*,
Arnica Montana Flower Extract
, Limonene*, Linalool*, Citronellol*, Geranoil*, Citral*, Eugenol*, Farnesol*
Organic ingredients
*From natural essential oils and/or plant extracts
How to use:
Massage in two to three times daily, from the beginning of pregnancy up to the end of the breastfeeding period, using light, circular movements over tummy, thighs, bottom and breasts. Watch our video below for more detail on application and find out
how to care for skin during pregnancy here.
Reviews (5)
A beautiful Oil

As a Doula I advise all my clients to use this oil during pregnancy and postpartum. It is a beautiful and delicately fragranced oil which is important as some pregnancies can bring a heightened sense of smell. It is easily absorbed and makes their daily massage a delight. This is not just for pregnancies , I love this nurturing oil especially if I bathe just before bed …but I recommend it's use for any skin where there has been a rapid growth phase.

Wow, we were both amazed

I bought this for a friend who was pregnant with her third child and had an absolutely enormous baby bump. It made her far more comfortable and miraculously given her size, no stretch marks anywhere. It has a lovely fragrance and soaks in beautifully. My teenage sons have also used it when they've had big growth spurts to help their skin and reduce stretch marks.

Results are visible

As a professional massage therapist I use Weleda Stretch Mark Oil not only for pregnancy massage, but for any massage where there has been a sudden increase or decrease in weight or where stretch marks or scarring is present. The light, comforting aroma is beautiful, the combination of the oils are a pleasure to work with and the results are visible.

Best Stretch Mark Oil Ever

It really helped during my preganancy when my whole body grew in all directions :). The smell is lovely too.

Great product before and after birth

I would recommend this product as it has worked excellently for me. I am still using it even after my baby's birth and I haven't gotten any of the dreaded stretch marks. It is an excellent price compared to other products on the market, it is easy to use and it absorbs quickly and doesn't have a sticky oily feeling like other ones that I have used. Smells amazing too and it's an excellent moisturiser (it's like 2 products in 1)! Also, I have dropped it on clothes before and I was worried that it might stain but after washing you couldn't even see where the oil had been dropped.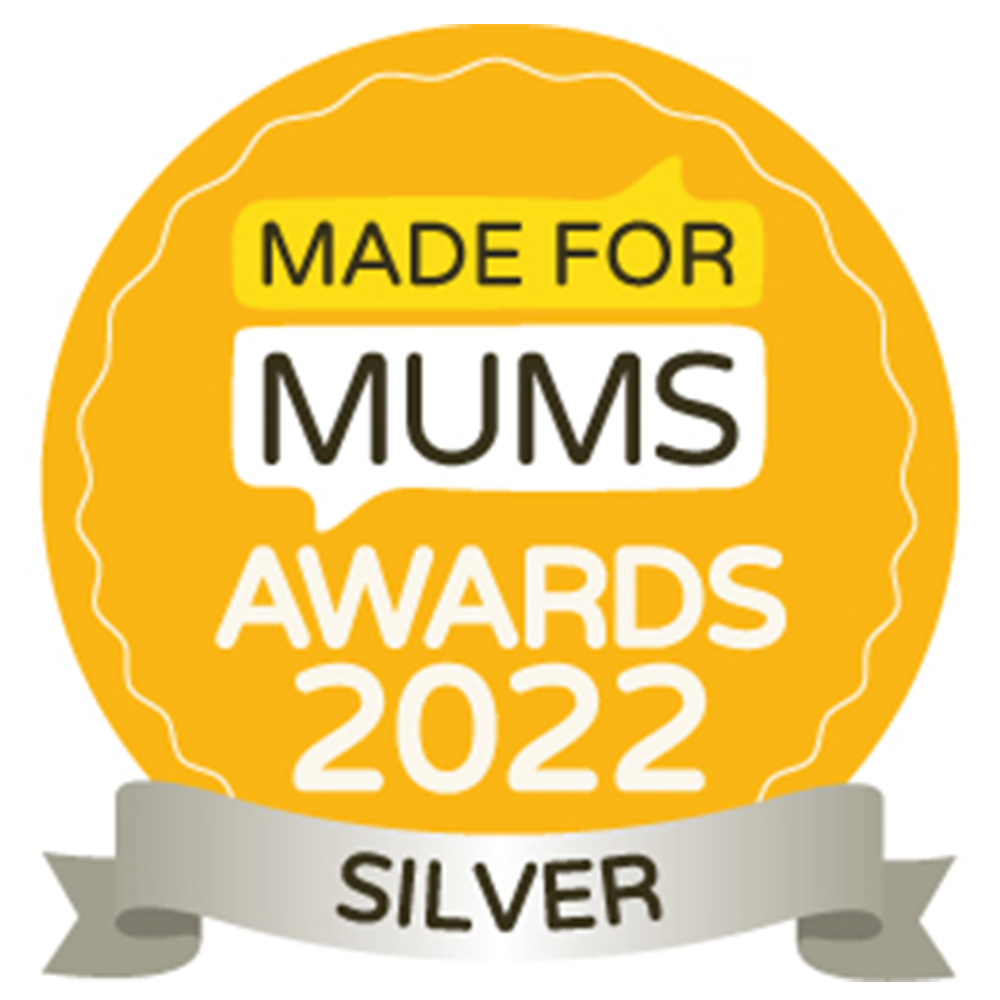 Made for Mums Awards 2022
Stretchmark cream/oil/lotion - Silver