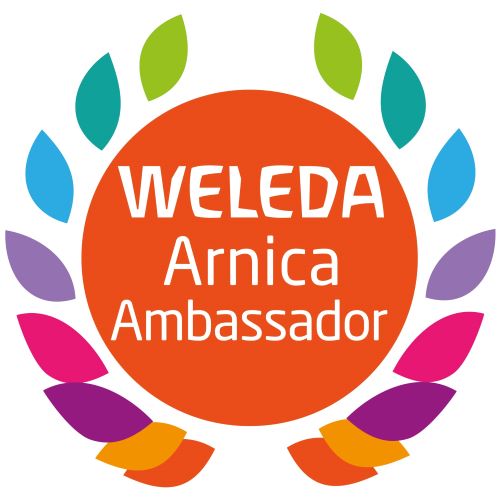 Introducing weightlifter and Weleda Arnica Ambassador, Yanar Alkayat
Weleda Arnica Ambassador Yanar Alkayat went from running marathons to lifting weights and competing in Olympic lifting – she has quite literally gone from strength to strength. Weightlifting is becoming increasingly popular with women but was not open to female competitors internationally until 1986 and not recognised as an Olympic sport for women until 2000. Yanar now regularly takes part in competitions and this year, just before lockdown, took part in the British Masters Weightlifting Championships.
Yanar is a content editor for Hearst UK and blogs about wellbeing and vegan living at
www.brightershadeofgreen.co.uk
and about yoga therapy at
www.relaxdestressyoga.com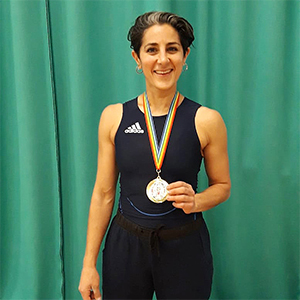 Yanar, can you tell us a little bit about yourself?
Hi I'm Yanar, 40 years old and a health and fitness content editor for magazines such as Women's Health, Runner's World and Men's Health. I've been into fitness all my life and work out and train every day. I love working towards new goals and challenging myself to see what more I can achieve, whether that's in fitness or life in general. I'm incredibly lucky to be able to combine my passions for health, fitness and wellness into my job and career. If I'm not training, cooking or eating, you'll find me rifling through secondhand stores in search for a vintage gem - another love of mine.
What inspired you to take up weightlifting? Is it growing in popularity with women?

Olympic lifts (the snatch and clean & jerk) are part of the workouts in CrossFit, which I started in 2015. After a few years, I realised I needed to improve my skills, so I signed up to one-to-one coaching in October 2018 and that changed everything. My coach back then trained me for my first weightlifting competition (also known as a 'meet') just six months later, and I haven't stopped picking up a barbell since.
More people have been introduced to weightlifting as a sport through CrossFit, but strength training has also become more appealing to women in general. When I see other women doing amazing things it inspires me to give it a go and work towards something similar.
Have you always been into health and fitness?
Always! I ran for my school and county and remember going to the library aged 11 getting books out on calisthenics and food combining - all the rage in the 80s. In my 20s I was a cardio junkie and then spent several years running marathons. At 35 I decided to build a stronger body for my 40s and took up strength training, something I'm passionate about helping all women get into, for both physical and mental benefits.
To balance my high intensity training I've been practising classical integral yoga, with breath awareness every night and meditations weekly, for over a decade. This settles my nervous system and calms me down. I'm now studying yoga therapy part time, so I can eventually share the wisdom with others.
What do you love about weightlifting?
Weightlifting (different to powerlifting) is technical as well as physical, as you have to move a barbell fast and overhead with speed, agility, precision and mobility. When it happens, it's like magic and the best feeling in the world.
It's also a very democratic sport as you can be any shape, size, age or weight, as you compete against people of a similar weight and age (from teens to 75+). I love going to competitions and seeing women and men in their 60s and 70s nailing a snatch and clean & jerk. It's so inspiring.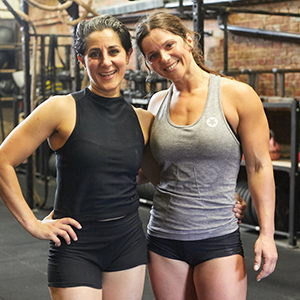 What are you most proud of and has this changed how you feel about yourself?
Being able to do things I never imagined I could do before, and focussing on skills not aesthetics, is so positive for mental wellness. Coming from a running rather than a strength training background, I've built my strength and skills from zero. Developing the confidence to compete gives you added wings so it's great to enjoy this newfound self-belief. By the way, it's a myth that you have to be good to compete – as long as you've trained the skills and can execute the lifts, you just have to show up.
Can you tell us a bit about your current training regime? Do you have a coach?

I train five days a week and have a coach – athlete, Nadia Abreu – but we're not in the same part of London so we do remote coaching. She writes my personalised schedule every week and I send her video updates, which she critiques. We might meet once every couple of months. This remote coaching was great for lockdown as nothing had to change for us. My training is based around developing specific skills for the lifts, my weaknesses and areas where I need to improve, and bigger goals such as competitions.
Has the recent Coronavirus pandemic affected your sports routine or activities?

I was lucky to get a barbell and plates at the start of lockdown and accumulated so much kit by the end of it that I have enough to open my own gym now! The only thing I struggled with was space, so you'll see me on Instagram in the corridor, living room, back entrance, street – anywhere I can get the work done. Not having a competition to train for has actually been helpful, as I've focussed on things I never used to make enough time for like mobility, stability and strengthening smaller muscles.
Have you experienced any particular injuries? How do you try to prevent/treat this?

My training can be intense so mobility and prehab work on wrists, shoulders, ankles and hips helps to avoid overuse injuries. I also have deep tissue massage regularly - always with
Arnica Massage Oil
- and see movement coach Uju Eze whenever I get the slightest niggle. I learn so much from her every time.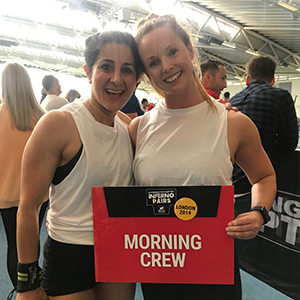 What's your diet like and how do you eat for your sport?
I've been a vegetarian since I was 9 years old and, for ethical reasons, adapted to a vegan diet in my mid-20s. Fuelling my sport has been a learning curve because building muscle wasn't a priority when I was running but as a weightlifter it's top of my mind. I consume as much vegan protein as I can each day, and carbs - which are no longer the enemy - power my training. I go easy on the nut butters these days (sadly!) as I can't veer too far off my competition weight, which is 55kg. I also see a sports nutritionist for a specific pre-comp nutrition plan.
What appeals to you about using natural and organic products?

I don't believe in doing harm to others or the planet, so choosing natural and organic beauty is naturally what I have always been drawn to. I remember as a young teen shopping for beauty without cruelty products and I became aware of animal rights at a really young age (becoming vegetarian at nine was a big surprise to my Middle Eastern family!).
When did you first discover Weleda?

I started my career as a beauty writer, writing quite a lot of celebrity beauty, which is when I first discovered Weleda, as so many celebs use it! I then specialised in natural and organic beauty and I got to know Weleda much more. I remember first reading about biodynamic farming and then visiting Weleda's herb gardens in Derbyshire and thinking wow, this is something really special. I was then lucky to go to Morocco with Weleda to visit the
argan oil farming partnership
and women's cooperative there, and was so impressed with the commitment to people and the planet. I could see that everything Weleda does is genuine and from the heart and that has always stood out.
What are your Weleda sports essentials?

Of course I absolutely love the Arnica range. I shower with
Arnica Sports Shower Gel
every day after training and adore the scent. I often end up with bruised collarbones from heavy barbells, so
Arnica Cooling Gel
is my absolute saviour for that. When I travel abroad I never go without Weleda
Insect Bites Spray
, especially if I'll be doing any fitness outside. My top tip for Weleda
Skin Food
is to use it as a lip balm when working out outdoors in cold weather.
Quick Fire Quiz
Favourite colour?
Bold shades like yellow and orange
Current book you're reading?
Always a fiction and non-fiction on the go; currently Girl, Woman, Other by Bernardine Evaristo and The Power of Habit by Charles Duhigg
Top tracks you listen to?
Minimalist piano when I'm working or drum and bass when I'm working out!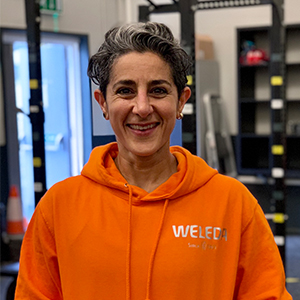 Food craving?
Any nut butter
Spectator sport?
Weightlifting or track athletics
Particular hobbies?
If not fitness then vintage shopping
Birthday treat?
A workout!
Best holiday ever?
Trail running in Mauritius
Guilty pleasure?
Mezcal cocktails
All-time Weleda favourite?
Arnica Massage Oil
Photo credit: main image courtesy of Rich Maciver