One of the best ways to protect ourselves is to boost our immune system, so that we are in the best possible health to stay well and fight infections should we contract 'flu. Relaxation is so important because anxiety stresses the immune system, and it is also vital to wash hands thoroughly and frequently to reduce the risk of infection. Here's our pick of Wellness Essentials to help you stay safe and well at this difficult time.
Calendula Soap
Regularly washing hands for a full twenty seconds can cause hands to become very dry. We recommend
this golden bar of NATRUE-certified organic Calendula Soap, made with calendula grown biodynamically in our own herb gardens. Calendula is known for its mildness, and is a prized natural antibacterial and antiviral ingredient, with wonderful skin healing properties. Weleda's
palm oil
used in the sodium palmate in this creamiest of soaps is sourced sustainably from one specific organic fair trade producer in Brazil, so you can rest assured that the raw materials meet both
NATRUE
and
UEBT
standards. The bar is naturally fragranced with a mix of delicate essential oils including lavender.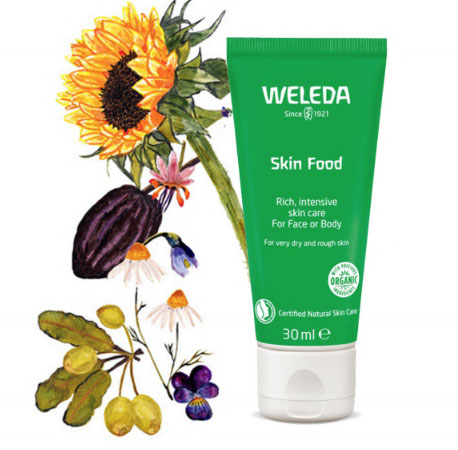 Skin Food
For hands that are suffering from frequent washing or harsh antibacterial hand-sanitisers, Skin Food, rich with the powers of calendula and chamomile, is an intensive care cream to soothe, strengthen and repair rough hands or skin that is cracking from dryness. Apply a generous layer at bedtime, paying particular attention to knuckles and nails.
Almond Soothing Facial Oil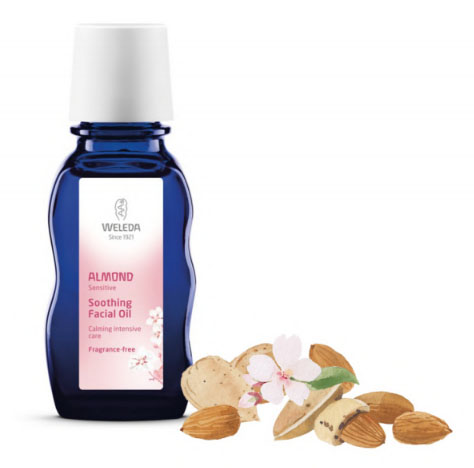 If you are working from home or self isolating, now is a good time to let skin rest without makeup and to simplify your skincare routine, whilst nourishing and protecting skin against indoor central heating or air-conditioning. This gentle facial oil is particularly helpful if your skin is drier and more sensitive than normal, following feverish 'flu symptoms. This simple multi-tasker can be used to remove eye makeup, can double as a day or night cream, and can be used as an effective oil cleanse. Together with gentle pressure-point movements, this fragrance free soothing oil can help revive and refresh the skin and weary muscles around the eyes.
Lavender Relaxing Bath Milk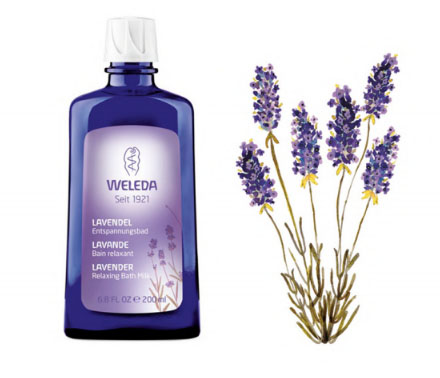 Unwind with an aromatic bath milk to ease body and mind, if tension and anxiety are threatening to overwhelm. The aromatherapeutic benefits of lavender are ideal to help you find inner balance at bedtime and prepare for a peaceful night's sleep. Lavender Relaxing Bath Milk will transport you to the vivid blue fields in
Moldova
where the organic lavender grows, carefully nurtured by a long-term fair trade partnership Weleda has set up with farmers. A relaxing soak in the warm water will also help soothe minor aches that can accompany typical 'flu symptoms.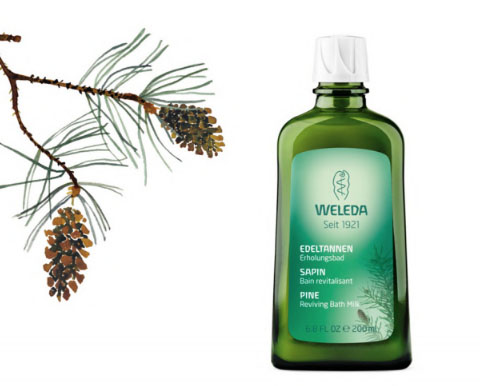 Pine Reviving Bath Milk
Enjoy a capful of this aromatic bath milk in a hot steamy bowl for soothing steam inhalation to ease congestion. The invigorating scent of the mountain forest will help refresh mind and body if you're feeling the effects of a cold. Steam inhalation has been used for generations to help clear the airways, opening up blocked sinuses as well as bringing some relaxation and holistic help for cold symptoms. Take care not to put your face too close to the steamy hot water initially; let the vapours settle, then close your eyes and take a few deep breaths, in through your nose, out through your mouth.
Ratanhia Mouthwash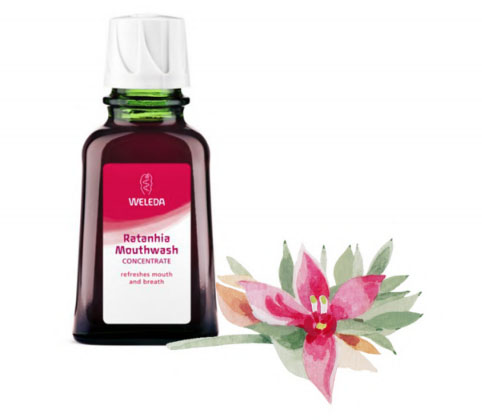 A daily swill with this refreshing NATRUE-certified natural mouthwash helps keep he mouth in optimum health as well as freshening breath. It's made with extract of myrrh, a natural antiviral and antiseptic, helpful to soothe a sore throat, plus extract of ratanhia root sustainably sourced from the foothills of the Andes in southern Peru. Weleda has led the way in establishing high standards for certified collection to ensure ratanhia is protected from extinction and is sustainbly harvested. Aromatic essential oils of natural antiseptics sage and eucalyptus, plus invigorating peppermint, all provide freshness. Pour 5 to 10 drops of concentrate into half a glass of lukewarm water. Rinse the mouth well and/or use as a gargle.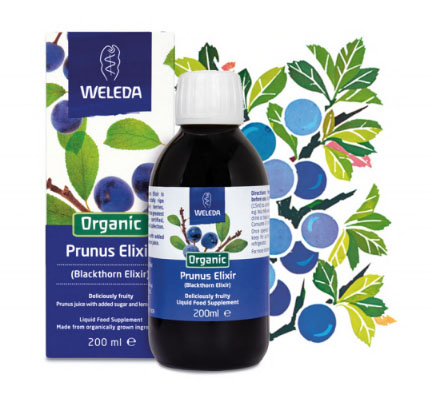 Prunus Elixir
This organic wellbeing product is made from the juice of blackthorn berries or sloes, sweetened with raw cane sugar, adding a twist of organic lemon juice for a totally tasty elixir for natural energy. You can drink it cold with chilled water as a refreshing soother if you're running a temperature, or if you're coping with the shivers then stir some into a mug of steamy hot water for a comforting and reviving cuppa, to help boost recovery after debilitating 'flu symptoms. Not suitable for diabetics.