Meet our Arnica Ambassadors
This year Weleda has appointed several inspirational Arnica Ambassadors who rely on Weleda's arnica range for training, competing and recovering.

The Weleda Arnica Ambassador programme aims to encourage exceptional effort and adventure in sport and fitness, whether that is trying something that is particularly challenging or unusual, showing remarkable determination and tenacity, or taking a unique and inspiring path to explore and appreciate our magnificent planet. Our Ambassadors motivate us all to be more daring, more confident, fitter, healthier, and to get outside and involved in nature.

Weleda's Arnica range is designed to support our health and wellbeing with natural products to soothe and invigorate after exercise, to prepare and protect the body for endurance, or to help with recovery from sports injuries.

"With its much-valued anti-inflammatory properties, people are increasingly turning to Arnica montana to soothe minor aches and pains, refresh overworked limbs and lift that feeling of tiredness after a challenging workout. Packed with over 150 active botanicals, it's easy to see why so many sports professionals – as well as occasional enthusiasts - rely on arnica to keep themselves in peak condition."

Jayn Sterland, Managing Director, Weleda UK

---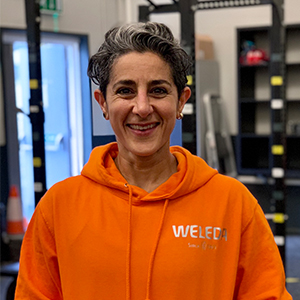 Introducing weightlifter and Weleda Arnica Ambassador, Yanar Alkayat
Ambassador Yanar Alkayat went from running marathons to lifting weights and competing in Olympic lifting – she has quite literally gone from strength to strength. Weightlifting is becoming increasingly popular with women but was not open to female competitors internationally until 1986 and not recognised as an Olympic sport for women until 2000.
Read more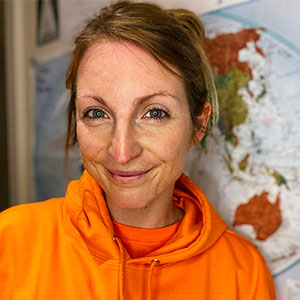 Introducing adventure athlete and Weleda Arnica Ambassador, Laura Kennington
Laura Kennington is an adventure athlete from London with a passion for endurance sports and for exploring the capability of the human body. Laura embarks on her Park2Park Challenge cycling right across the UK through all 15 National Parks in just 15 days. Weleda is delighted to be sponsoring Laura on her journey, as she covers over 1,700 miles, in all weathers. She'll be cycling uphill for over 28,000 metres of the journey – that's over three times the ascent of Everest!
Read more